Conference to explore roles of science in addressing urban problems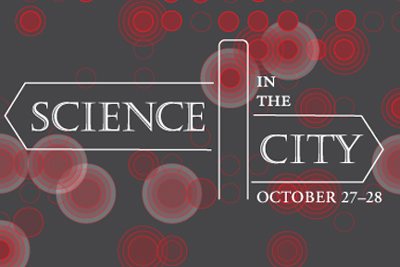 The 17th annual "What is a City?" Conference at the University of Missouri–St. Louis will explore the roles of science in addressing critical urban problems of sustainability, preservation, health, social justice and security. The conference will be presented by The Center for the Humanities at UMSL on Oct. 27 and Oct. 28. This year's theme is "Science in the City," following on last year's "Food in the City" conference.
Recognizing how many scientists live in cities and work on problems of health, energy, security and sustainability, the conference will examine such questions as:
How can science help sustain our cities?
Why should those who care about health, the environment and justice care about science?
Why do voters need a basic understanding of how science works and the history of science?
The conference will feature presenters from some of St. Louis' exceptional assets in scientific research and education, including the Missouri Botanical Garden, St. Louis Zoo, St. Louis Science Center, UMSL, Saint Louis University and Washington University in St. Louis. Besides local experts, sessions will include a Michigan State University philosopher of science, an Arizona economist and the Director of the National Humanities Center. Speakers and audience members will explore the relations of scientific research and science education to urban problem solving, science-based public policy, and a scientifically literate citizenry.
Karen Lucas, associate director of The Center for the Humanities at UMSL said, "The topic is acutely important now as we see the rising politicization of science in America even as we face crucial environmental, energy and health decisions."
The organizers aim to attract a diverse audience whose members share a passion for urban life and want to move St. Louis forward as a smart, fair and vibrant city.
The conference will be from 8:45 a.m. to 4:45 p.m. Oct. 27 and from 8:45 a.m. to 12:45 p.m. Oct. 28. Registration is free and the event is open to the public, although registrants are asked to bring canned food for donations that will be delivered to a St. Louis food pantry.
Visit umslce.org/index.php/what-is-a-city or call 314-516-5974 for more information, a schedule of presents and to register.

Short URL: https://blogs.umsl.edu/news/?p=13592