'What Is a City?' intermingles science, humanities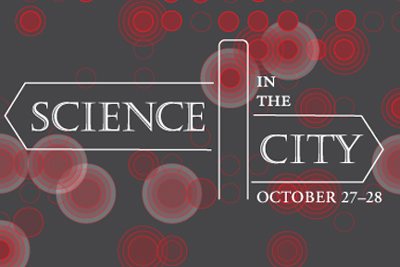 The 17th annual "What Is a City?" conference at the University of Missouri–St. Louis will meet this year at the intersection of science and humanities.
Presented by The Center for the Humanities at UMSL, the two-day conference will cover a broad range of topics tied together by an overarching theme of "Science in the City." The conference will be from 8:45 a.m. to 4:45 p.m. tomorrow (Oct. 27) and from 8:45 a.m. to 12:45 p.m. Friday (Oct. 28).
What Is a City?" this year will explore the roles of science in addressing critical urban problems of sustainability, preservation, health, social justice and security. It will feature presenters from some of St. Louis' exceptional assets in scientific research and education, including the Missouri Botanical Garden, St. Louis Zoo, St. Louis Science Center, the National Humanities Center, UMSL, Saint Louis University, Washington University in St. Louis and other universities.
The organizers aim to attract a diverse audience whose members share a passion for urban life and want to move St. Louis forward as a smart, fair and vibrant city. In a recent St. Louis Beacon article, Karen Lucas, associated director of The Center for the Humanties, said audience members often stick around for more of the conference than they anticipated.
"They come because they find one particular thing on the schedule and they think 'I want to hear about that,'" she told the St. Louis Beacon. "But they find themselves sitting through the other talks and thinking 'I never thought I'd be interested in this but now I see how it relates to my other interests.'"
"What is a City?" is free and open to the public, although registration is required and registrants are asked to bring canned food for donations that will be delivered to a St. Louis food pantry.
Visit umslce.org/index.php/what-is-a-city or call 314-516-5974 for more information, a schedule of presents and to register.

Short URL: https://blogs.umsl.edu/news/?p=14463