4 athletes lead 2012 UMSL Sports Hall of Fame inductees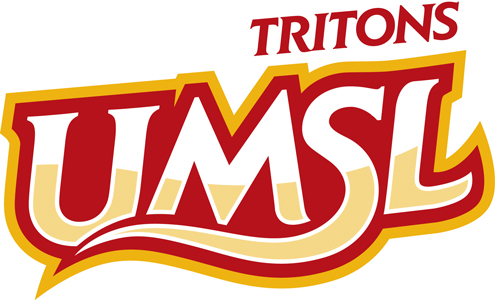 Four student-athletes, two teams and one distinguished service honoree are among the 2012 inductees to the University of Missouri–St. Louis Sports Hall of Fame. The class includes Ron Brewer (men's golf), Lauren Glenn (women's golf), Ron Porter (men's basketball), William Shanks (baseball), the 1971-72 men's basketball team, the 1992 and 1993 men's golf teams and Chico Jones (men's basketball), the recipient of the Marty Hendin Distinguished Service Award.
RON BREWER – Men's Golf
Brewer played four seasons on the UMSL men's golf team from 1967-68 and from 1969-72, where he helped guide the program to three straight postseason appearances. Brewer posted a scoring average of 76.0 during the 1969-70 season as the squad placed 16th out of 32 teams at the National Association of Intercollegiate Atheletics Championships. He then recorded a 76.15 scoring average in 1970-71 as UMSL made an appearance in the NCAA Tournament, recording a 32nd place finish. In his final season (1971-72), Brewer posted a scoring average of 76.4, while helping the squad to a 29th place finish in the NCAA College Division Tournament. Brewer graduated holding every significant golf record and still ranks among the career leaders. His scoring average during the 1969-70 season (76.0) is 13th, while his scoring average during the 1970-71 (76.15) season ranks 17th. Brewer also owns the fifth best career scoring average in program history at 76.18.
LAUREN GLENN – Women's Golf
Glenn was a two-year member of the UMSL women's golf team from 2003-05. As a senior during the 2004-05 season, she set a school record for low scoring average (80.27) that stood until 2009 and currently ranks seventh. Glenn shot a then-school record low round of 74 at the UMSL Fall Invitational during the 2004-05 campaign. She graduated with a program best career scoring average of 83.1, which stood until 2008 and still ranks fifth all-time. Glenn is still the school record holder for career individual titles with five.
RON PORTER – Men's Basketball
Porter played four seasons at UMSL from 1982-86. A second team all-Mid-America Intercollegiate Athletics Association honoree in 1984-85, Porter became the first player in program history to earn first team all-conference honors when he was selected to the MIAA's first team his senior season (1985-86). Porter etched his name in several top 10 career categories, including rebounds (780) and blocked shots (73), in which he is third all-time. He also ranks fourth in career free throws made (333), fourth in field goal percentage (.558), fifth in free throw attempts (471), and seventh in field goals made (511). Porter finished his career with 1,355 points, which stands as the fifth highest in program history. He also owns the single game field goal percentage record of 92.3 percent (12-of-13) set against Rockhurst University (Kansas City, Mo.) on Nov. 23, 1985 and set a single season field goal shooting percentage of 63.6 as a junior, which currently ranks as the third best. Other single season records include sixth in blocks (31 during 82-83 season), seventh in rebounding (245 during 85-86 season) and 10th in scoring (506 during 85-86 season).
WILLIAM SHANKS – Baseball
Shanks played four years at UMSL, including the 1980, 1981, 1983 and 1984 seasons, earning first team all-MIAA honors in each of his last two seasons. He currently ranks fourth in program history in complete games (15), is ninth in career strikeouts (134) and 10th in innings pitched (186.5). Shanks is also tied for seventh on the single season charts with 65 strikeouts in 1984.
1971-72 MEN'S BASKETBALL TEAM
The 1971-72 UMSL men's basketball team finished with a 21-6 record, the second most wins in a season in program history. It was the second UMSL team to qualify for postseason and the first to qualify for the NCAA Tournament. UMSL won the Midwest Regional championship that season with wins over South Dakota State University (Brookings) (114-72) and Lincoln College (Illinois) (84-75) before the season came to an end in the NCAA quarterfinals with a 94-69 loss to eventual champion Roanoke College (Salem, Va.). The 1971-72 squad still owns school records for points in a season (2,411), field goals attempted in a season (2,073), field goal percentage in a season (.508), rebounds in a season (1,550), assists in a season (489) and the most consecutive wins/longest winning streak (13). Additionally, the team set a school record for points in a game with a 141-74 win over Missouri Valley College (Marshall) – a record that stood until the 2009-10 season. The 1971-72 team had eight games with 100 or more points. They were coached by UMSL Sports Hall of Famer Chuck Smith, while fellow Hall of Famer Greg Daust was a senior on that team.
1992 & 1993 MEN'S GOLF TEAMS
The 1992 and 1993 UMSL men's golf teams made back-to-back appearances in the NCAA Division II Championships, recording two of the top finishes in program history. Coached by UMSL Sports Hall of Famer Jim Niederkorn, the 1992 team squad won four team titles, including the MIAA Championship before placing 15th at the NCAA Championships. UMSL Sports Hall of Famer David Rhoads tied for sixth nationally, earning honorable mention all-American honors.
The 1993 team also won four tournaments, including repeating as MIAA champions before going on to finish 12th at the NCAA Championships – the best finish in program history. The team also won the Southeast Missouri Fall Invitational as the only Division II school in the 16-team field. Rhoads earned third team all-American honors and won earned medalist honors at the MIAA Championships, while teammate and fellow UMSL Sports Hall of Famer Chris Sanders was runner-up. The team posted a scoring average of 306.27, which ranks as the second best in program history.
Combined, the 1992 and 1993 teams posted a 261-85 record for a 75.4 winning percentage.
CHICO JONES – MEN'S BASKETBALL
Chico Jones is the recipient of the Marty Hendin Distinguished Service Award. Awarded to those individuals who have made exceptional contributions to UMSL Athletics, Jones has served the men's basketball program for 32 seasons as an assistant coach. During his time, he has worked under five different head coaches and served under UMSL Sports Hall of Famer Rick Meckfessel during the 1987-88 season, which was the last team to reach the NCAA Tournament.
This year's induction ceremony and banquet will begin at 6 p.m. Feb. 10 at the St. Louis Hilton at the Ballpark. The inductees will also be introduced at halftime of the UMSL men's basketball game against Drury University (Springfield, Mo.) on Feb. 11.

Short URL: https://blogs.umsl.edu/news/?p=15500