Have some arts and culture for lunch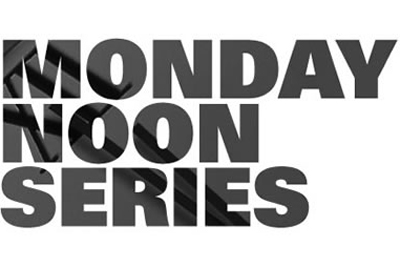 Masterful storytelling, Irish song and modern dance are among the arts and culture The Center for the Humanities will dish out over the Monday noon hour this semester.
The Monday Noon Series will be from 12:15 to 1:15 p.m. Mondays from Jan. 30 to April 30 at the University of Missouri–St. Louis. The series is free and open to the public. It will include cultural lectures and performances that focus on art, dance, history, literature and politics.
The first event, "Masterful Storyteller: Richard Burgin," will be on Jan. 30. Burgin will read from his latest book, "Shadow Traffic," which was named by The Huffington Post as one of the most anticipated books of fall 2011. A five-time Pushcart Prize winner, Burgin is the founder and editor of the literary journal "Boulevard" and professor of communication and English at Saint Louis University.
Future events will include the following:
• Feb. 6: "The Might Have Been: A Reading" with novelest Joseph M. Schuster
• Feb. 13: "A Collage of Pecha Kucha: Working Globally to Eliminate Extreme Poverty" with environmental engineer Daniel B. Oerther
• Feb. 20: "Bjorn Ranheim, Saint Louis Sympnony Cellist: A Life of Music Adventures"
• Feb. 27: "The Irish Song Tradition" with traditional Irish music and culture expert Julie Henigan
• March 5: "Poetry and the Body" featuring members of the languages and culture faculty from the Department of Anthropology, Sociology and Languages at UMSL
• March 12: "Glimpses: Art and Poetry" with visual artist and writer Vivian Gutierrez
• March 19: "Modern American Dance Company 35th Anniversary Season Preview"
• March 26: no program due to spring break
• April 2: "Jeff Friedman: Poems and Parables"
• April 9: "The Library of Dreams" with poet Howard Schwartz, professor emeritus of English at UMSL
• April 16: "A Brief Survey of Chair Design from the St. Louis Art Museum Decorative Arts Collection" with Terry Suhre, director of Gallery 210 and affiliate associate professor of art at UMSL
• April 23: "Dance, Race and Class: Gitana Production Preview" with Cecilia Nadal, founder and executive director of Gitana Productions
• April 30: "The Harlem Renaissance 1890-1940" with internationally known story performer and teaching artist Bobby Norfolk.
The March 19 event will be in Whitaker Hall at the Blanche M. Touhill Performing Arts Center at UMSL. The April 16 event will be at UMSL's Gallery 210. All other events will be in 402 J.C. Penney Conference Center/Building at UMSL.
Visit the Monday Noon Series website or call 314-516-5699 for more information.

Short URL: https://blogs.umsl.edu/news/?p=18609