Criminology, nursing graduate programs retain top ranking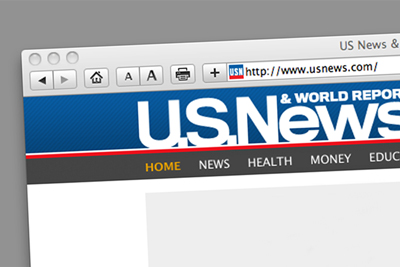 U.S. News & World Report's latest publication on graduates schools continues to rank the University of Missouri–St. Louis' criminology and nursing programs among the best.
The ranking appears in the magazine's 2013 edition, "America's Best Graduate Schools," available this week. Criminology retains its 2009 ranking and nursing maintains its 2011 ranking.
The UMSL Department of Criminology and Criminal Justice's doctoral degree program was ranked fourth in the country by U.S. News & World Report.
It prepares graduates for positions as researchers in academic, governmental and private settings, and for other positions requiring advanced knowledge of theories and methods in criminology and criminal justice. The first cohort of doctoral students was admitted in the fall of 1996. Since then, doctoral degree recipients have assumed positions as university and college professors, and researchers for federal agencies.
The Master of Science in Nursing program is among the top 14 percent of graduate nursing programs in the country, according to U.S. News & World Report. UMSL is ranked 64 out of 467.
The program was established in 1993 and is part of the ongoing commitment of the College of Nursing at UMSL to provide quality education for registered nurses. Both the BSN and MSN programs at the college are fully accredited by the Commission for Collegiate Nursing Education, the nationally recognized accrediting body for baccalaureate and higher degree programs, and the pre-licensure program is fully approved by the Missouri State Board of Nursing.

Short URL: https://blogs.umsl.edu/news/?p=21754