Is graduate school right for you right now?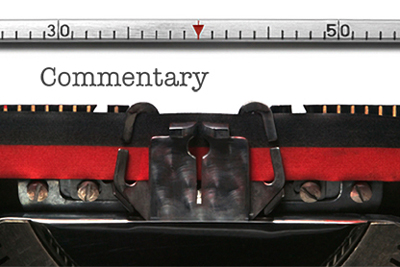 Commentary is a regular UMSL Daily column written by members of the UMSL community.
Normally, getting into a good graduate program requires time to demonstrate that you're capable of doing advanced work. There are, however, two fast tracks at the University of Missouri–St. Louis. First, 2 + 3 programs invite outstanding undergraduates with around 60 hours to complete integrated requirements of the BA and MA degree programs in three years from the beginning of their junior year.
The second quick path is UMSL's new Lifelong Learner for non-degree work. Applicants complete the same application and submit an official transcript with a prior degree posted, but they don't need to meet the usual deadlines or take entrance exams. Applicants are admitted quickly and may take a wide variety of beginning courses.
This is the path for someone not interested in a degree to explore a variety of fields for the joy of learning. Lifelong Learners can later apply to a degree program by meeting the usual requirements.
Whether going the route of a 2 + 3 program, Lifelong Learner for non-degree work or a traditional graduate program, right now might be the right time for you to pursue a graduate degree at UMSL. Here's why.
Because of the length of this recession, there are fewer graduate applicants across the U.S. UMSL's enrollments, for example, stabilized last fall for the first time since 2002, although applicants are increasing for fall 2012. With less competition, now is a great time to consider an advanced degree or certificate. You can prepare for a new profession, advance in your current field, or explore advanced learning for self-enhancement.
Perhaps you would like to enter a graduate program different from your undergraduate field. Doing so will mean you might need to take a few prerequisite courses. UMSL faculty members have planned for this and want their students to make a smooth transition. So prerequisites are clearly identified in each graduate program description.
Here are some additional steps to take in preparation of pursing a graduate degree at UMSL:
• Provide an official transcript with a bachelor's degree posted. Normally programs require at least a 3.0 GPA, but test scores or success in a profession may permit someone with less than a B average to prove themselves in the first courses. Certain programs require a standardized test, such as the Graduate Record Examination or Graduate Management Admission Test, but most of UMSL's master's programs do not require any test.
• Plan ahead. Programs have different requirements and deadlines. If you apply, make sure you complete necessary testing or prerequisites, request letters of recommendation and plan funding. It's especially important to learn about specialized accreditations.
And remember, graduate school is a serious commitment of time and hard work. It's more focused and challenging than undergraduate work – but more rewarding as well.
Click here to learn more about UMSL's graduate programs.
Judith Walker de Felix is vice provost and dean of the Graduate School at UMSL.

Short URL: https://blogs.umsl.edu/news/?p=22837