Creative writers to give one last reading as students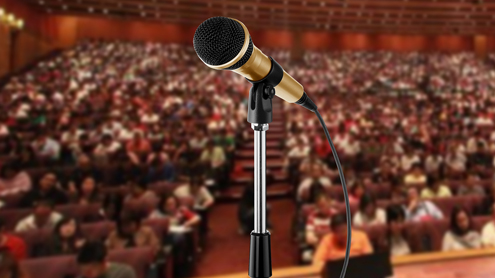 A day before they graduate from the University of Missouri–St. Louis with an MFA in creative writing, eight students will read their original works. The semiannual MFA Graduate Reading will begin at 7:30 p.m. Friday (May 11) in the E. Desmond and Mary Ann Lee Theater at the Blanche M. Touhill Performing Arts Center. The reading is free and open to the public.
Students scheduled to read include Lindsay Shadwell, Sarah Bzdega-Welch, Emily Grise, Joseph Grailer, Jessica Chou, Eileen Ewen, Rose Postma and Kevin William Kyle
The MFA in Creative Writing program is part of the Department of English. The program provides opportunities for growth in the writing of fiction and poetry. It also provides practical training in literary editing.
The Touhill is on UMSL's North Campus, 1 University Blvd. in St. Louis County (63121).
Call 314-516-5574 for more information.

Short URL: https://blogs.umsl.edu/news/?p=24792