Dance festival to spring up again at Touhill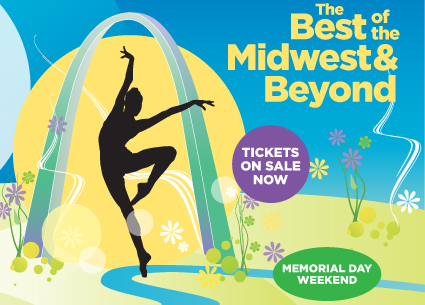 Dance lovers, name a place you can see the world-renowned shape-shifters Pilobolus for only $10. And what if that $10 also got you access to live performances by nine other renowned dance companies? That's exactly what you get for the first night of the 5th Annual Emerson Spring to Dance Festival at the University of Missouri–St. Louis.
Spring to Dance will feature performances by 30 dance companies May 24-26 at the Blanche M. Touhill Performing Arts Center at UMSL. Performances will begin nightly at 7:30 p.m. with informal demonstrations scheduled to take place between 5:30 and 7:15 p.m. Ten companies will perform each night, and tickets are $10 per night.
Click here to see the entire lineup of dance companies scheduled to appear at the concert, which will be presented by Dance St. Louis and the Touhill. Visit touhill.org or call 314-516-4949 to order tickets.

Short URL: https://blogs.umsl.edu/news/?p=25321