Big Muddy Dance Company to jazz up Touhill stage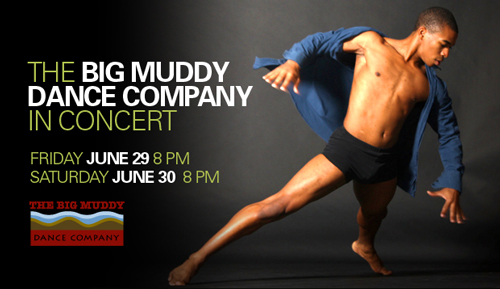 The art form of jazz has roots that run deep in many American cities, including St. Louis. The Big Muddy Dance Company taps into the city's jazz heritage for its performances. Based in downtown St. Louis, the company will next present its eclectic repertoire of new and classic dance works at the University of Missouri–St. Louis
The Big Muddy Dance Company will perform at 8 p.m. June 29 and 30 at the Blanche M. Touhill Performing Arts Center at UMSL. The evenings will include performances of the following dance pieces:
• "The 40s," world-renowned piece choreographed by Lou Conte, founder of Hubbard Street Dance Chicago
• "Punctuations," a comedic work choreographed by Sam Watson, dance artist in residence at the University of Arizona in Tucson
• "A Fragile Heaviness," a new work choreographed by St. Louis-based choreographer Kameron Saunders
• "Tuatha de Danann," choreographed by the Paula David Young, artistic director of The Big Muddy Dance Company
Tickets for the dance performances are $22. Visit touhill.org or call 314-516-4949 to order tickets.

Short URL: https://blogs.umsl.edu/news/?p=26339