Elementary education students can enhance marketability with language learners program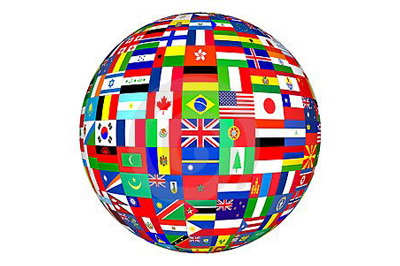 Elementary education majors at the University of Missouri–St. Louis can increase their knowledge and marketability through a new grant-funded program.
Awarded to UMSL last fall, the Quality Teachers for English Language Learners program is a five-year, $2 million dollar grant from the U.S. Department of Education. Through the program, students seeking an elementary education degree or certification can also earn the Missouri Teaching English to Speakers of Other Languages endorsement from the Missouri Department of Elementary and Secondary Education. TESOL prepares teachers to serve as district specialists and content teachers with English language learners.
Eligible participants can enroll in two additional courses per semester, for a total of eight classes, and be prepared to seek DESE certification upon graduation. Participants will receive a $4,700 grant to pay for six of the classes.
"This is a wonderful opportunity," said Patricia Gouzien, project coordinator for the program. "The program allows education majors to make themselves more marketable, and pretty much pays for it all."
Districts throughout the St. Louis area are in need of TESOL-certified educators to meet the needs of the increasing number of linguistically diverse students.
"This program gives content teachers the experience to work with ESL (English as a second language) students," Gouzien said. "And that experience is becoming critical as the population of school districts around the region changes."
Visit sites.google.com/site/umslqtel/ or call Gouzien at 314-516-6716 for more information on the Quality Teachers for English Language Learners program.

Short URL: https://blogs.umsl.edu/news/?p=27348