Eye on UMSL: Paint by numbers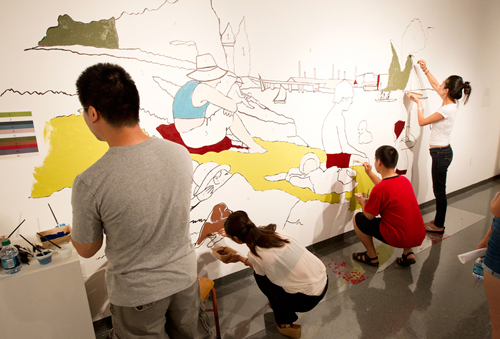 Students participate at the opening reception of "Workbook" in Gallery Visio by filling in a paint-by-numbers mural of Georges Seurat's "Bathers at Asnieres." The exhibit is an interactive live art show with the walls of the gallery covered with workbook activities.
Gallery Visio is a student-run gallery at UMSL. It's located in 170 Millennium Student Center at UMSL's North Campus. Regular hours are from 8 a.m. to 4 p.m. Monday through Thursday.
The picture, by campus photographer August Jennewein, is the latest to be featured at Eye on UMSL.

Short URL: https://blogs.umsl.edu/news/?p=28605