Center injects culture into mundane Mondays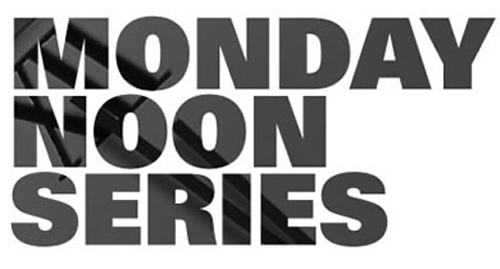 Got a case of the Mondays? Suffer no more. Violin and piano duets, narratives of Mound Bayou, Miss., and chess discourse are some of the many cultural events that make Monday Noon Series a cure for the blues.
Every Monday, from Sep. 10 through Nov. 12, The Center for the Humanities will offer an eclectic dose of readings, discussions, film screenings and musical performances from 12:15- 1:15 p.m. at the University of Missouri–St. Louis. The series is free and open to the public.
Paula Hanssen, the coordinator of German studies at Webster University in Webster Groves, Mo., will open the series on Sept. 10 with a discussion on Karl May's "Winnetou," a novel about Germany's cowboy and Indian culture. He'll delve into the perspective of German youth on the American West through a literary discussion and clips from film interpretations.
Future events include:
September
17: "Exposure 15. Investigating the Time Pocket: A Gallery 210 Talk" with Gina Alvarez, a St. Louis artist who works in printmaking, fiber and sculpting.
24: "Romance, Rivers and More: A Musical Hour" with Charlene Clark and Deborah Bloom, members of the St. Louis Symphony Orchestra.
October
1: "The Inverted Forest: A Reading" with John Dalton, author of "Heaven Lake" and director of the MFA in Creative Writing program at UMSL.
8: "Up from Canaan: A Reading" with Tullia Hamilton, a St. Louis nonprofit consultant, writer, and researcher, who wrote in her book about the "jewel of the delta," Mound Bayou, Miss.
15: "Thief – A Film Screening and Director's Discussion" with Julian Higgins, a Los Angeles-based, prize-winning director.
22: "Learning to Learn Through Chess: The Educational Contributions of Chess to St. Louis" with Alex Vergilesov and Matt Barrett, scholastic coordinators at the Chess Club and Scholastic Center of Saint Louis.
29: "Oath of Office: A Reading" with Cary Lee Thornton Jr., a UMSL alumnus (BS administration of justice 1972) and retired FBI employee.
November
5: "The 2012 Election: Issues, Candidates, Outcomes" with Terry Jones, professor of political science at UMSL and a political consultant.
12: "The Architecture of Interpretation: Arianna String Quartet" with the university's resident quartet and their students.
The Sept. 17 event will be at Gallery 210 on North Campus. The Sept. 24 event will be at Lutheran Unity Church, 8454 Glen Echo Dr. in Bel-Nor, Mo. (63121). All other events are at 402 J.C. Penney Building/Conference Center.

Short URL: https://blogs.umsl.edu/news/?p=28871