Eye on UMSL: Observation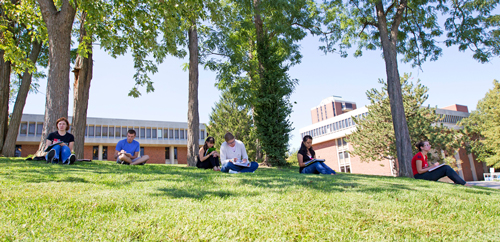 UMSL students and a teacher's assistant study the Canada Goose from a hillside on the university's North Campus. Geese inhabit two ponds and surrounding areas. The ponds are located southwest of the Millennium Student Center. Observing the geese is part of the class Animal Behavior Laboratory. The observers are (from left) students Rebecca Dickerson and Jacob Franck, teacher's assistant Allisyn-Marie Gillet and students Cristen Gillett, Shelamae Paytocon and Stephanie Bladdick.
The photograph was taken by UMSL photographer August Jennewein and is the latest to be featured in Eye on UMSL.

Short URL: https://blogs.umsl.edu/news/?p=29308