UMSL sets up 'one stop shop' for veteran students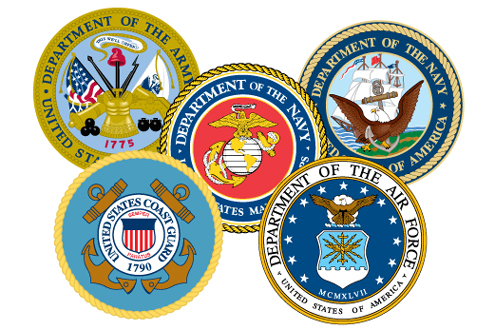 As U.S. military presence winds down in Iraq and Afghanistan a whole generation of veterans is returning home and enrolling in universities. Recognizing this trend, the University of Missouri–St. Louis has established a new Veterans Center dedicated to making the transition from military to student life as smooth as possible for veterans coming into the classroom.
Veterans across the country face unique challenges when returning to college and many times face universities unprepared to give them the support they need. Ronald Yasbin, the dean of the College of Arts and Sciences at UMSL, does not want his university to be one of those not meeting the call of duty in serving veterans. He said he's heard of the complaints voiced by returning servicemen and servicewomen on campus, and he plans for the center to be a "one stop shop" for them beginning this fall.
Among those who has felt underserved in the past is Sean Cristea, a UMSL junior and former Army medic.
"It's challenging for veterans to (succeed as students), mostly because of the education benefits bureaucracy," Cristea said. "For instance, for a veteran who comes from active duty, you have to go see the Cashier's Office to verify your education benefits. But before you do that you have to register for courses. But before you can register for courses you have to be enrolled, and well, you can't enroll if you don't have your benefits taken care of. Thus, if you don't do step A, you can't do anything else, and taking care of step A is the most challenging."
Yasbin agreed with Cristea and said it is exactly those kinds of "getting the run around" problems that the Veterans Center will address.
"Getting their education benefits can be a nightmare, we've heard veterans say so and we know," Yasbin said. "It can be like ping pong, them getting sent back and forth, back and forth. But veterans will be able to come (to the new center) and won't have to leave until all their problems are resolved."
But even for veteran students who manage to get their financial benefits in order, college can still be daunting even after the bills have been paid.
"The military is a very tight-knit community that emphasizes the group over the individual," said Ryan Barrett, a former Air Force logistics officer who has been tasked with directing the new center. "Starting or returning to school can be a difficult adjustment for many because it is an inherently individualistic endeavor."
Barrett, who is also a political science PhD candidate at UMSL, said that the new center will first and foremost provide a place for student veterans to interact and regain some of that tight-knit community they lost when they exited the military.
Creating a community is exactly the key to successfully integrating a returning veteran population, said Jim Craig, a lieutenant colonel with the Gateway Battalion U.S. Army ROTC and the Chair of UMSL Department of Military Science.
"There's something about being with people who've done this before," Craig said. "In the past you've had to figure it out on your own, now there's going to be a place with people who'll know the all the right forms to fill out, the right phone calls to make."
Lt. Col. Craig plans to move UMSL's ROTC detachment offices next to the new Veterans Center in 211 Clark Hall, allowing veterans to mentor those preparing to enter the military after college, and Craig hopes that the ROTC students at UMSL might teach the veterans a thing or two about campus life as well.
Right now the Center is undergoing renovation and is expected to open later this month. In the meantime, Ryan Barrett can be reached at 314-516-5705 in 417 Lucas Hall and will be working to aid the student veterans at the start of the fall semester.

Short URL: https://blogs.umsl.edu/news/?p=29565