Film series to focus on student debt crisis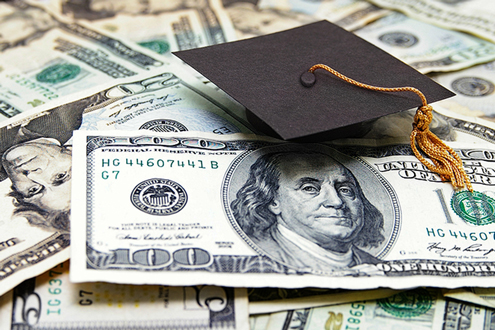 The dream of higher education is one many young Americans have. However, with rising tuition rates and student loan debt many families face challenges in achieving this goal.
The 2012-13 film series "Higher Education, Access and Equity," sponsored by the Dean's Committee on Social Justice in the College of Education at the University of Missouri–St. Louis and UMSL's Chapter of the Young Activist United St. Louis, will explore the issues faced by college-bound students and their families. This series will include short films on specific topics facing the student loan crisis, followed by in-depth discussion of these timely issues.
The monthly series will be from 5:30 to 7:00 p.m. in the Boeing Room of the Technology and Learning Center in Marillac Hall on the university's South Campus.
Oct. 25:  "The Price of Admission"
The student debt crisis is an issue that impacts everyone. Alan Byrd, the Dean of Enrollment Services at UMSL, and Alice Floros, a UMSL student, will discuss how this issue impacts the UMSL community. Rebecca Rogers, associate professor of education at UMSL, will lead the session.
Nov. 12: "Organizing around the Student Debt Crisis: Histories and Models of Success"
The student debt crisis includes a complex set of issues. This session will examine models of successful organizing around the student debt crisis. The film addresses how students in the University of California system organized to fight needs-based grant cuts. We will discuss how the strategies of capping tuition hikes, radical financial literacy and expanding loan forgiveness programs might be organized in Missouri. Ralph Córdova, assistant professor of education at UMSL, will lead the discussion.
Feb. 19: "International Student Power Movement"
The price of admission and student debt is a global issue. This session will explore how students in Chile are organizing for affordable access to higher education. Brian Hutchison, assistant professor of counseling and family therapy at UMSL, will lead the session.
March 14: "Access to Higher Education"
This discussion will focus on the impacts of institutionalized racism on higher education.  UMSL Associate Professors of Education Jackie Lewis-Harris and Brenda Bredemeier will lead the session.
April 16: "Film Festival: How the Debt Crisis Impacts UMSL"
This final session features films created by UMSL students that explore the many ways the student debt crisis impacts UMSL. Carl Hoagland, the Emerson Electric Endowed Professor of Technology and Learning at UMSL, will lead the session.
Additional resources will be provided at each of the sessions.

Short URL: https://blogs.umsl.edu/news/?p=30695