Center injects culture into mundane Mondays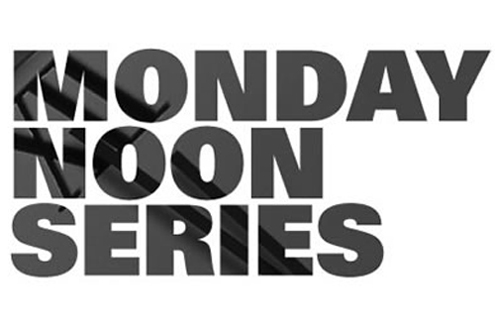 Got a case of the Mondays? Suffer no more. A look at the Middle East art scene, poetry of social protest and shared stories of resourceful Ozark families are some of the many cultural events that make Monday Noon Series a cure for the blues.
Every Monday from Feb. 4 through April 29 (excluding March 25, which is during Spring Break), The Center for the Humanities will offer an eclectic dose of readings, discussions and musical performances from 12:15-1:15 p.m. at the University of Missouri–St. Louis. The series is free and open to the public.
Kansas City, Mo., artist Peregrine Honig will open the series on Feb. 4 with a discussion of her delicate and disturbing work about complicated subjects. Some of Honig's work is currently on display in Gallery 210 at UMSL through March 23.
The artist's talk will be held in the Gallery 210 Auditorium. The rest of the Monday Noon Series events will be in 402 J.C. Penney Building/Conference Center at UMSL.
Future events will include:
February
11: "Explosion in the Middle East Art Scene" with Marilu Knode, director of Laumeier Sculpture Park and Aronson Endowed Professor of Modern and Contemporary Art History at UMSL
18: "Notes on a Page: A Discussion of the Musical Creative Process" with Martin Kennedy, assistant professor of composition at Washington University in St. Louis and award-winning composer
25: "Inspired by Bach" with Ken Kulosa, renowned St. Louis cellist
March
4: "The Poetry of Social Protest" with languages and cultures faculty members from the Department of Anthropology, Sociology and Languages at UMSL
11: "Privacy in the Internet Age" with Charlie Miller, a computer security research who has been featured in The New York Times, NPR and CNN
18: "Natural Aristocracy & Righteous Indignation: Intellectual Pragmatism of Margaret Bush Wilson" with Priscilla Dowden-White, associate professor of history at UMSL and author of "Groping Toward Democracy: African American Social Welfare Reform in St. Louis, 1910-1949"
25: No event – Spring Break
April
1: "Money, Money! Need, Greed and Generosity: Preview of the 2013 St. Louis Humanities Festival" with Gerald Early, Merle Kling Professor of Modern Letters and founding director of the Center for the Humanities at Washington University in St. Louis
8: "Looking at Contemporary Art" with Tricia Y. Paik, assistant curator of modern and contemporary art at the Saint Louis Art Museum
15: "A Spring MFA Fiction and Poetry Reading" with students from the MFA in Creative Writing program at UMSL
22: "Whelm: An Artist's Talk" with Arny Nadler, associate professor of art at Washington University in St. Louis and sculptor of "Whelm," which was built on site in front of Gallery 210 at UMSL
29: "'The Haves and Have Nots'" – Stories of Riches Lost and Found from the Ozarks" with Sue Hinkel, storytelling artist who has been telling at the St. Louis Storytelling Festival for nearly 30 years
Visit pcs.umsl.edu/mondaynoon for more information on each event. Call 314-516-5698 or email cenhumn@umsl.edu for more information about the Monday Noon Series.

Short URL: https://blogs.umsl.edu/news/?p=34234