UMSL's Natural Bridge celebrates 15th anniversary with literary journal symposium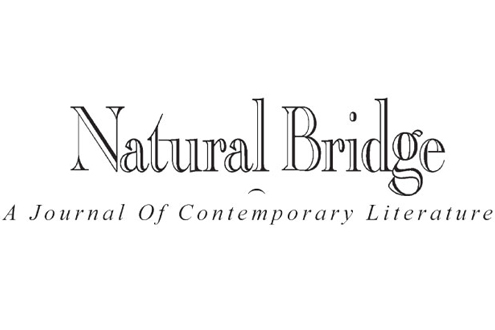 The comprehensive list of literary journals and magazines compiled on the Poets & Writers website exceeds 800 listings. But if you're a writer looking to get work published – or just seeking fresh reading material – where do you start? After all, as Poets & Writers points out, "each (literary journal and magazine) has a unique editorial voice, tone, viewpoint and mission."
Natural Bridge can help. Published by the University of Missouri–St. Louis, the journal of contemporary literature (yes, it's listed by Poets & Writers) will celebrate its 15th anniversary and UMSL's 50th anniversary with a free symposium open to writers, readers, publishers and anyone interested in literature. "Literary Journal Publishing in the 21st Century: What and Why?" will take place from 7 to 10 p.m. Feb. 8 in the lobby and auditorium of the J.C. Penney Building/Conference Center at UMSL.
The event will include a panel discussion and party with snacks and a cash bar. Panelists will include:
• UMSL alumna Gianna Jacobson, MFA 2010, from December Press
• Shanie Latham from River Styx
• Pete Lucas from Prime Mincer
• UMSL alumnus Michael Nye, MFA 2006, from The Missouri Review
• Jessica Rogen from Boulevard
• UMSL alumna Lindsay Shadwell, MFA 2012, from WomenArts Quarterly
• UMSL alumna Jen Tappenden, MFA 2012, from Architrave
• Mary Troy, professor of English at UMSL, from Natural Bridge
• Valerie Vogrin from Sou'wester
UMSL sponsors include Natural Bridge, the MFA in Creative Writing Program, The Center for the Humanities and Women in the Arts.
Call 314-516-6845 for more information. Or read more about Natural Bridge and the event in the St. Louis Post-Dispatch.

Short URL: https://blogs.umsl.edu/news/?p=34335