Humanities Festival to explore effects of money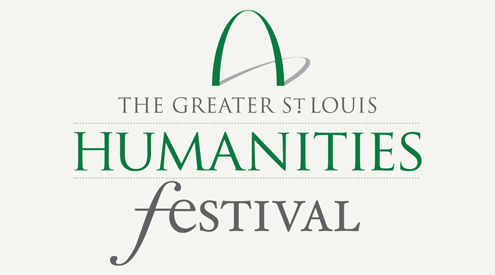 The Center for the Humanities at the University of Missouri–St. Louis will host a literary reading and discussion by novelist Martha McPhee and book critic Heller McAlpin at 10 a.m. on April 5 at UMSL's J.C. Penney Building/Conference Center. The event is part of the 2013 Greater St. Louis Humanities Festival that will take place at venues throughout the St. Louis area. This year's festival theme is "Money, Money! Need, Greed, and Generosity."
The 2013 Greater St. Louis Humanities Festival will explore the question "What role does money play in making us who we are?" through film, drama, music, art, history, philosophical and literary events April 4-6.
"Following on the success of the 2012 festival, which involved UMSL and four other local educational and cultural organizations, the festival has grown in just one year to feature nearly a dozen groups for 2013," said Karen Lucas, associate director of The Center for the Humanities at UMSL. "At UMSL, we are excited about having two accomplished writers from New York to help uncover insights in fiction about our relations with money."
Author Martha McPhee will read from her novel "Dear Money," which she will discuss, along with the subject of finance and fiscal issues in literature, with book critic Heller McAlpin. McPhee is a National Book Award finalist who teaches English at Hofstra University in Hempstead, N.Y. In addition to "Dear Money," McPhee's books include "Bright Angel Time," "Gorgeous Lies" and "L'America."
"I love the theme of money," McPhee said. "In literature as in life nothing reveals more about character than attitudes towards money. A perennial theme, it morphs and evolves and wears different disguises, sneaks up and hits hard, crushes and frees; it attracts more attention than sex. Who wouldn't want to be a part of a festival titled 'Money, Money! Need, Greed, and Generosity'?"
McAlpin is a New York-based book critic who reviews regularly for NPR.org, The Washington Post, Los Angeles Times, San Francisco Chronicle and The Christian Science Monitor. She also writes the "Reading in Common" column for The Barnes & Noble Review and is the author of "Nostalgia," a novel.
"In addition to providing a vivid picture of this all-consuming, hyper-competitive, high stakes world of mortgage trading on the verge of the 2007 implosion, 'Dear Money' raises questions about values, how we choose to live, and about the line between need and greed," McAlpin said. "Among the topics we will be discussing are how fiction can animate important societal issues and tease out their nuances. We will also cite other writers – from Jane Austen to Charles Dickens to Adam Haslett – in whose novels financial matters have played a central role."
The event is free and open to the public. Attendees may park in Lot C or take MetroLink to UMSL's North Station. Call 314-516-5698 with questions, or visit pcs.umsl.edu/cfh for more information. For the full list of Greater St. Louis Humanities Festival events, please visit mohumanities.org/the-greater-st-louis-humanities-festival. Read more about the festival in St. Louis Magazine and the St. Louis Post-Dispatch.
About The Center for the Humanities at UMSL: The Center for the Humanities has two central objectives: to provide visibility and focus for humanities activities at UMSL and to attract and channel resources for the support of interdisciplinary humanistic inquiry. To this end the Center sponsors a variety of conferences, symposiums, and lectures. For more information, please visit pcs.umsl.edu/cfh.
Short URL: https://blogs.umsl.edu/news/?p=35351