Former RCGA executive to discuss 'clean economy'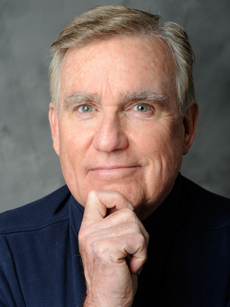 The idea of making business stronger through the use of clean and reusable resources is not a new one, but one that has rapidly evolved over the last decade.
Richard Fleming (pictured), chairman of the Clean Economy Solutions, will discuss "Connecting Regions & Strategic Investors for Profit & Prosperity in the Clean Economy" at 8 a.m. April 4 in the Student Government Association Chamber at the Millennium Student Center at the University of Missouri–St. Louis.
Fleming served as the president and chief executive officer of the St. Louis Regional Chamber and Growth Association from 1994 to 2012. He has more than 30 years of CEO, civic entrepreneur and practitioner experience in private and public sector initiatives in public policy, regional strategy and problem solving, community and economic development. He now serves as chairman of the Clean Economy Solutions, a national organization supported by the Rockefeller Brother Fund.
Clean Economy Solutions started in 2007 and has helped metro regions in St. Louis, Denver, Silicon Valley in California, Portland, Ore., to accelerate their clean economies through networking, consulting and research.
The discussion is part of the monthly Breakfast & Business Series by the College of Business Administration at UMSL.
Breakfast and networking will begin at 7:30 a.m. The event is free and open to the public. Reservations are required. Call 314-516-5883 or e-mail jane_ferrell@umsl.edu to reserve a spot. Or register online.

Short URL: https://blogs.umsl.edu/news/?p=35510