Creative writers to give one last reading as students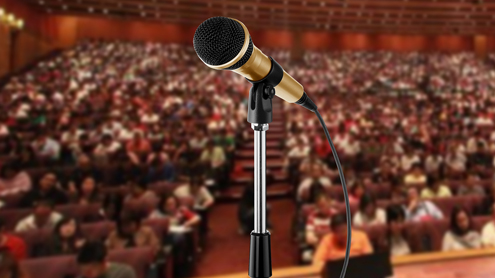 A day before they graduate from the University of Missouri–St. Louis with an MFA in creative writing, nine students will read their original works. The semiannual MFA Graduate Reading will begin at 7:30 p.m. May 17 at the Blanche M. Touhill Performing Arts Center at UMSL. The reading is free and open to the public.
Students scheduled to read include Sara Ross, Sarah Gray, Jessyka Lee, Adam Hayward, Amy Milton, Ryan Smith, Lauren Wiser, Kerstin Parmley and Ryan Trattles. John Dalton, director of the MFA in Creative Writing program, will give an introduction to the event. Faculty members from the program will then introduce each student.
The MFA in Creative Writing program is part of the Department of English. The program provides opportunities for growth in the writing of fiction and poetry. It also provides practical training in literary editing.
Call 314-516-5574 for more information. Visit the MFA in Creative Writing website to hear past graduate readings.
Media Coverage:
St. Louis Post-Dispatch 

Short URL: https://blogs.umsl.edu/news/?p=37731