UMSL's Center for Character and Citizenship receives grants to create online resource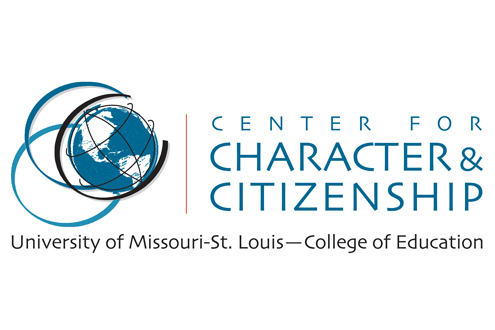 An online, interactive resource for character education will soon be a reality thanks to $1.5 million in grants awarded to the Center for Character and Citizenship at the University of Missouri–St. Louis.
The purpose of the three-year project led by Marvin W. Berkowitz, the Sanford N. McDonnell Endowed Professor of Education at UMSL, and Melinda C. Bier, associate director of the Center for Character and Citizenship at UMSL, is to increase the quality, visibility and commitment of developing and implementing effective character education in the United States.
The project will be funded by an $850,000 gift from the John Templeton Foundation, a $600,000 grant from the S.D. Bechtel, Jr. Foundation and a $50,000 matching gift from the Harry S. Singer Foundation.
One key goal of the project will be the establishment of a sustainable, trustworthy source of research information that illuminates what positively shapes children's character, values and virtues.
"This project builds upon the center's previous work and takes advantage of new communication technologies that make research and dissemination smoother, faster and easier," Berkowitz said.
The center's researchers will conduct systematic reviews – similar to research in the field of medicine that summarizes research to yield "evidence" for what interventions have scientifically demonstrated results – and dig deeply into understanding specific character traits such as diligence, honesty and future-mindedness.
Fundamental questions about how schools can develop good people, not simply good students, include:
How can schools foster honesty that becomes a lifelong individual value?
What promotes and sustains the diligence that students will need when they enter the workforce?
What are the best practices in helping students develop the characteristics of future-mindedness, like goal-setting?
How can schools most effectively impact the long-term development of good character in students?
"These awards will strengthen the impact our work will have on educators and researchers and give us an opportunity to broaden the dialogue to include policy-makers who can be instrumental to renewing character education as a national education priority," Bier said. "In the wake of countless individual and institutional scandals, from corruption in financial industries to the pervasive doping in professional sports, it is more important than ever that we invest in understanding how to effectively support the development of character strengths in our young people."
The center is partnering with UMSL's Technology and Learning Center to ensure that as new character education research emerges, a multi-media platform allows for flexible and continuous updating. Also, St. Louis-based Ready Impact Strategies, LLC will support the project with strategic communication and engagement efforts that focus on the project's three audiences: educators, scholars and policy-makers.
The John Templeton Foundation serves as a philanthropic catalyst for discoveries relating to the big questions of human purpose and ultimate reality. The foundation supports research on subjects ranging from complexity, evolution and infinity to creativity, forgiveness, love and free will.
The S. D. Bechtel, Jr. Foundation was created in 1957 by Stephen D. Bechtel, Jr., and is dedicated to advancing research in the areas of STEM education, environment, character development & citizenship and health.
The Harry Singer Foundation is a national nonprofit founded in 1987 with the purpose of promoting responsibility and involve people more fully in public policy and their communities.
The Center for Character and Citizenship at UMSL opened 2006 and successfully maintains several programs including the Leadership Academy in Character Education, Youth Empowerment in Action and the Citizenship Education Clearing House.

Short URL: https://blogs.umsl.edu/news/?p=41739