4 UMSL alumni named to St. Louis Business Journal's 2014 '40 Under 40′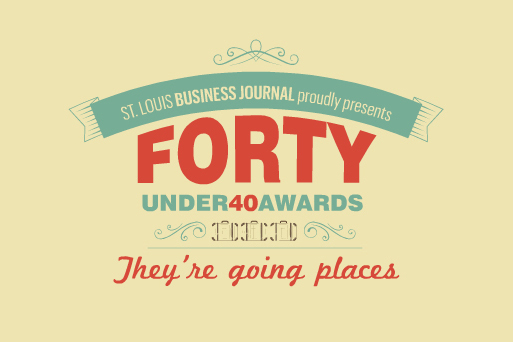 When you open your Feb. 7 issue of the St. Louis Business Journal, you may find a few familiar faces.  That's because four UMSL alumni have been named to the 2014 "40 Under 40" class.
The annual list recognizes individuals in the St. Louis community who have made an impact in the business world before reaching the age of 40. More than 400 nominations were submitted this year.
UMSL alumni honorees are:
•  Jeannie Aumiller (BA political science 1997)
•  Peter Blumeyer (BSBA 2005)
•  Opal Jones (BSBA 2005)
•  Craig McElroy (BS computer science 1997)
Aumiller, 37,  is associate general counsel at McBride & Son Cos. Before joining McBride, she served as associate attorney for Husch Blackwell LLP.
Blumeyer, 34, was named president of UMB in St. Louis earlier this month. He joined the company in 2005 in a management rotation program at the Kansas City, Mo., headquarters.
Jones, 37, is president and CEO of DOORWAYS Housing, an interfaith AIDS Housing and nonprofit organization. Jones joined DOORWAYS in 2007 as director of the residential programs.
McElroy, 39,  is co-founder, owner and chief technology officer of Contegix, a managed hosting, cloud computing and colocation service provider. Before founding Contegix, McElroy served as senior software engineer for Demand Management Inc. in St. Louis.
All 40 honorees will be recognized Feb. 13 at the Kemp Auto Museum.

Short URL: https://blogs.umsl.edu/news/?p=45235