Eye on UMSL: Flash mob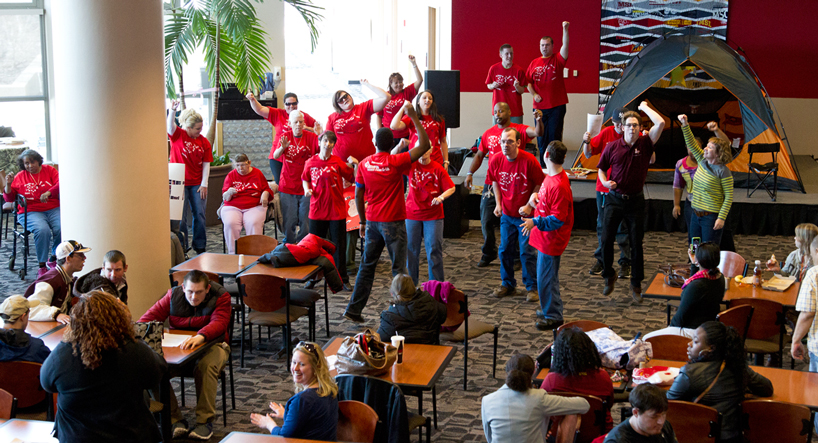 As the music to Katy Perry's song "Firework" began, dozens of people in the Nosh at UMSL's Millennium Student Center jumped to their feet. With hands thrown in the air and lips moving along to the words, students from UMSL's College of Education and SUCCEED Program and members of St. Louis ARC took part in UMSL's third annual flash mob to spread awareness about a national campaign ending the use of negative words. The campaign, "Spread the Word to End the Word," is about ending the use of words like "retard" and "retarded" and showing respect for others.
The photograph was taken by UMSL photographer August Jennewein and is the latest to be featured in Eye on UMSL.


Short URL: https://blogs.umsl.edu/news/?p=46464