7 scenes from UMSL Day
Nearly 1,000 people visited the University of Missouri–St. Louis on March 15 for the Spring 2014 UMSL Day. More than 540 prospective students registered for the event and more than 50 completed applications. The biannual event gives prospective students and their families the opportunity to tour the university's 350-acre campus, talk with faculty members and attend information sessions on admissions and financial aid. The Office of Admissions held UMSL Day at the Blanche M. Touhill Performing Arts Center. (Photos by August Jennewein)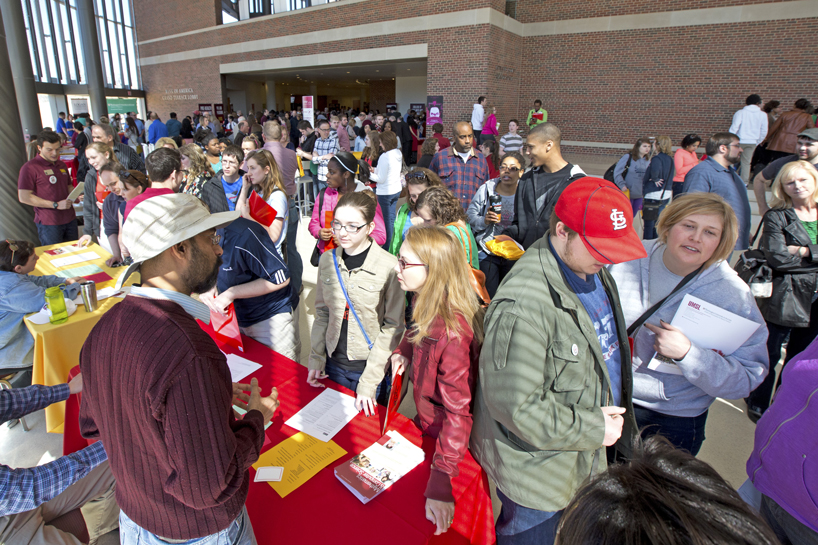 But more importantly, by attending UMSL Day you saw some amazing UMSL personalities such as Ravindra Girivaru, assistant professor of mathematics, who worked the Department of Mathematics and Computer Science table.
A crowd of onlookers gather around Tim Maher, teaching professor of criminology and criminal justice, and Matt Vogel, assistant professor of criminology and criminal justice, as they discuss the many programs offered in the department including the doctoral programs, which is ranked fourth in the nation by U.S. News and World Report.
College of Business Administration Dean Charlie Hoffman engages with prospective UMSL students.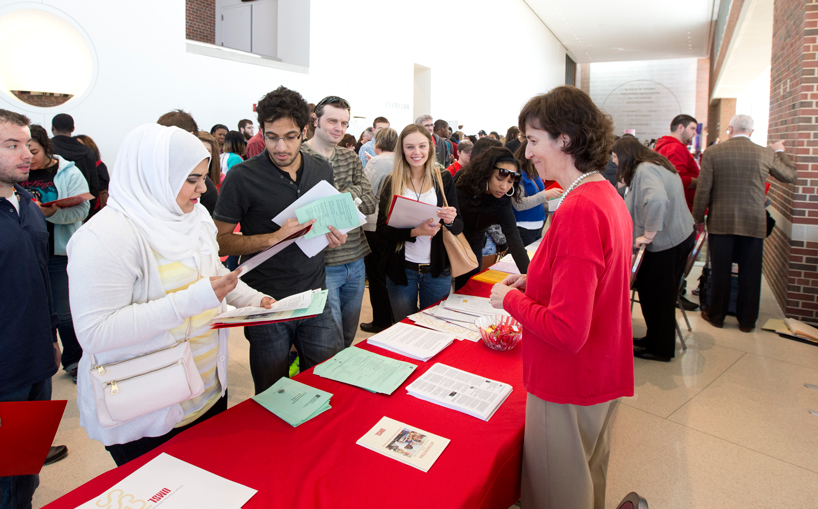 Jennifer Reynolds Moehrle, associate professor of accounting, not only provides students with information on the AACSB-accredited program but also a few chocolate treats.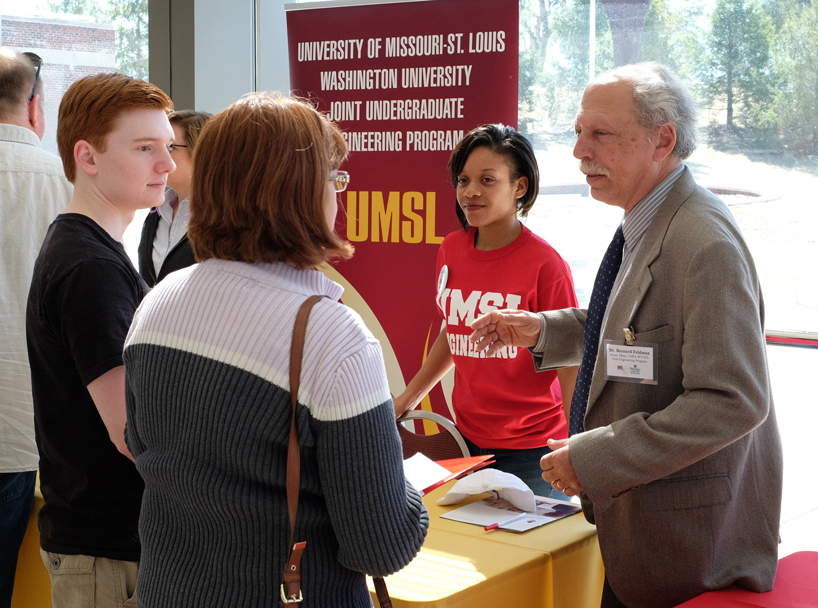 Bernard Feldman, associate dean of engineering, and UMSL alumna Nikia Munson, BS electrical engineering 2011, field questions about the University of Missouri–St. Louis and Washington University Joint Undergraduate Engineering Program, which recently celebrated its 20th anniversary.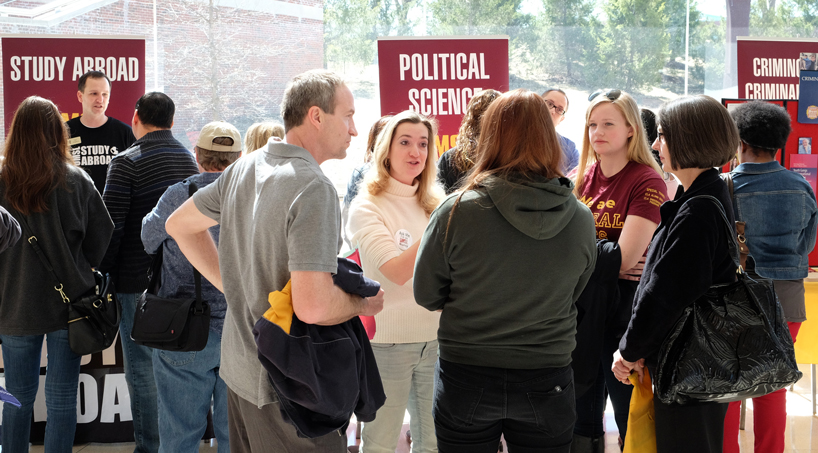 Alumna Monica Combest, BA political science 2004, discusses her UMSL experience with visitors.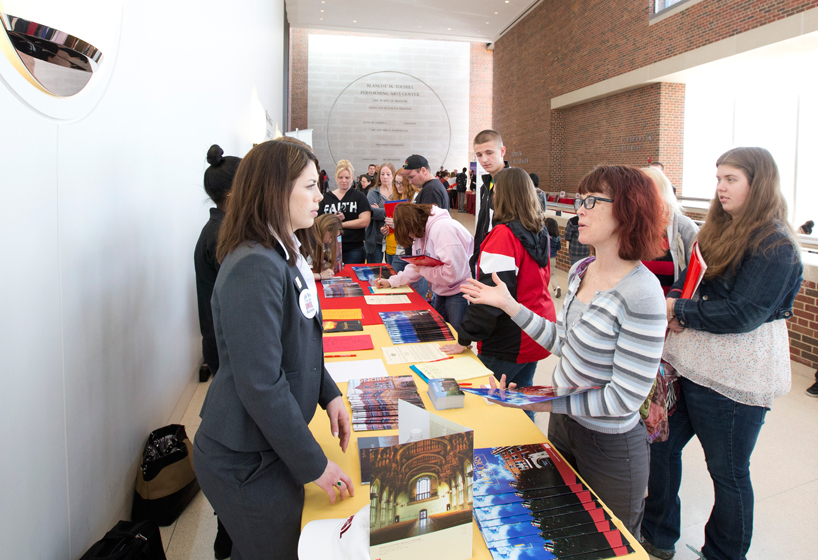 Admissions representative Jennifer Richardson touts the college-within a-college vibe of the Pierre Laclede Honors College.


Short URL: https://blogs.umsl.edu/news/?p=46751