Barbara Harbach receives praise for latest composition
A music professor at the University of Missouri–St. Louis has received attention for her latest endeavor in the music world.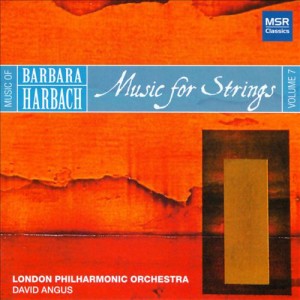 Barbara Harbach's recording "Music for Strings, Volume 7" received a glowing review from The Classical Reviewer blog.
"Barbara Harbach is revealed here as a fine composer whose beautifully crafted works will give endless enjoyment," the review states.
As a composer, Harbach has a large portfolio that includes symphonies, operas, string orchestras, musicals and more. In addition to being a professor at UMSL, Harbach is the editor of the WomenArts Quarterly Journal and leads UMSL's Women in the Arts. In February 2014, she was named Curators' Professor.
All of the pieces on the recording received favorable reviews. "Pastiche," for example, is described as opening with a "fresh, joyous, syncopated theme that eventually bounces forward full of life. This is a terrific piece that should take its place alongside some of the great works for string orchestra from the past."
"Music for Strings" was recorded by the London Philharmonic Orchestra, conducted by David Angus and is distributed by MSR Classics.

Short URL: https://blogs.umsl.edu/news/?p=48039