In print: Recently published books by UMSL faculty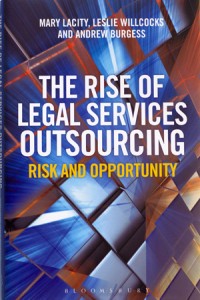 "The Rise of Legal Services Outsourcing: Risk and Opportunity"
CO-WRITTEN BY MARY LACITY
A&C Black Publishers, Ltd., April 2014
Mary Lacity, Curators' Professor of Information Systems, examines the challenges and opportunities presented by legal services outsourcing. A critical text for law firms and in-house counsel, it addresses the evolution of the sector, LSO strategy, provider selection and contractual governance. The book is based on data from 27 LSO providers, interviews with clients, consulting assignments and lessons learned from prior information technology outsourcing and business process outsourcing research. The other authors are Andrew Burgess and Leslie Willcocks.
"From Athens to Beijing: West Meets East in the Olympic Games, Vol. 1: Sport, the Body and Humanism in Ancient Greece and China"
BY SUSAN BROWNELL
Greekworks, December 2013
Inspired by a series of conferences held at the first sites of the Olympic Games on the North American, European and Asian continents, this book compares ancient Greek and Chinese sports. It particularly highlights Eastern and Western concepts of body and sport. Susan Brownell, professor of anthropology, considers the cultural differences concerning sport, but also acknowledges the common goals in the pursuit of health and virtue that unite all athletes worldwide. She discusses Olympic sport specifically.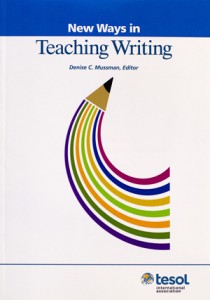 "New Ways in Teaching Writing, Revised"
BY DENISE MUSSMAN
TESOL International Association, November 2013
Denise Mussman, associate teaching professor and coordinator of the English for Academic Purposes program, has updated more than 100 activities in her book on teaching writing. The updates incorporate new technological teaching methods in the classroom, but also provide options for when those methods aren't available. The text is great for low-resource classrooms, higher education, English as a second or foreign language, adult immigrant education, K-12 instruction, workplace literacy and corporate training.
"Teaching Human Rights: Curriculum Resources for Social Work Educators"
CO-WRITTEN BY UMA SEGAL
Council on Social Work Education, November 2013
Social work education in the U.S. is broadening its scope to incorporate lessons on international human rights. Uma Segal, professor of social work, compiles course outlines, case studies, exercises, course assignments and bibliographies to provide a text that guides American social work educators through teaching human rights content to their students. She draws from educational programs for social workers currently being taught in the U.S. The other authors are M. C. "Terry" Hokenstad and Lynne M. Healy.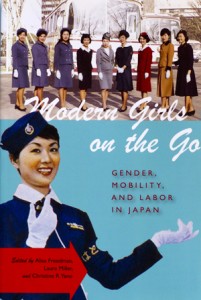 "Modern Girls on the Go: Gender, Mobility, and Labor in Japan"
CO-EDITED BY LAURA MILLER
Stanford University Press, April 2013
Whether shop girls, stewardesses, overseas teachers or soccer players, the Japanese women of these essays renounce the stereotypes of traditional gender roles. Laura Miller, the Ei'ichi Shibusawa-Seigo Arai Endowed Professor of Japanese Studies, helps create a new narrative that illustrates an evolving meaning of what "modern" was, is and can be as gender, mobility and labor undergo reformation in Japan during the 20th and 21st centuries. The other editors are Alisa Freedman and Christine R. Yano.
"Financial Capability and Asset Development: Research, Education, Policy, and Practice"
CO-EDITED BY MARGARET SHERRADEN
Oxford University Press, February 2013
Helping low-income individuals and families isn't only about providing food and shelter during hard times. Social workers also deal with family finances and the pressure of poverty on opportunity. This book fills a gap in the field of social work, providing professionals with the financial knowledge, practices, policies and research that can help them guide families toward financial stability and growth. Margaret Sherraden, professor of social work, is joined in editing by Julie Birkenmaier and Jami Curley.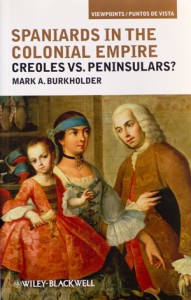 "Spaniards in the Colonial Empire: Creoles vs. Peninsulars?"
BY MARK BURKHOLDER
Wiley-Blackwell, December 2012
Travel back to the time of colonization with Mark Burkholder, Curators' Professor of History. He examines Spanish colonial power from the 16th to the 19th centuries. His succinct and thorough synthesis explores the social tension between European-born (peninsular) and American-born (creole) Spaniards as they vie for power. The prejudices and privileges of some drive the two groups into a political feud that eventually sparks colonial bids for independence. Some coverage of Brazil and British colonies is included.

Short URL: https://blogs.umsl.edu/news/?p=48796