Eye on UMSL: Induction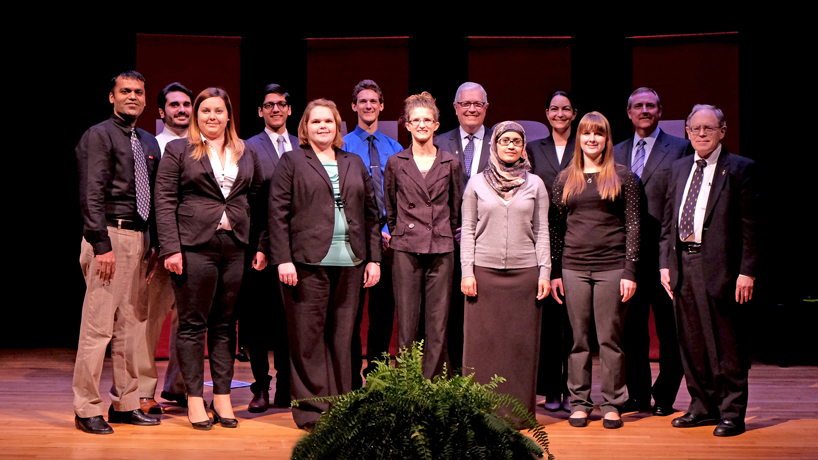 Beta Gamma Sigma recently inducted new members during the UMSL College of Business Administration's annual Bachmann Book Series on Oct. 29.
The inductees included:
Gabriella Agotai, Sultan Alsaudiriy, Katherine Bennett, Saleem Chauhan, Brianne Clemons, Michael Ferrante, Taylor Flynn-Elhoffer, Sarah Harrison, Michael Kocur, Ashley Loy, John Ludeman, Duangporn Maneesri, Lyndsey McKinney, Samual Mogelnicki, Bridget O'Brien, Clement Odhiambo, Devang Patel, Abigail Price, Jennifer Puccini, David Rutsch, Sarah Schroeder, Jeffery Scott, John-Mark Scott, Khadaega Thabet, Kristin Wunning and Justin Zeid. In addition, faculty member Ekin Pellegrini and Norman Eaker, who earned a UMSL BSBA in accounting in 1977, were honored.
The photograph was taken by UMSL photographer August Jennewein and is the latest to be featured in Eye on UMSL.


Short URL: https://blogs.umsl.edu/news/?p=53520