Gov. Nixon, St. Louis leaders address public at UMSL
Missouri Gov. Jay Nixon, St. Louis County Executive Charlie Dooley, St. Louis Mayor Francis Slay and Missouri Department of Public Safety Director Dan Isom addressed the public during a press conference Nov. 24 at the University of Missouri–St. Louis. The leaders urged calm and restraint in advance of a grand jury decision on the case involving Darren Wilson, a Ferguson (Mo.) police officer. Isom (pictured below at the lectern) is also a UMSL criminology professor and alumnus.
Nixon and Isom returned to campus on Nov. 25 to announce the governor's orders for additional Missouri National Guardsmen to Ferguson.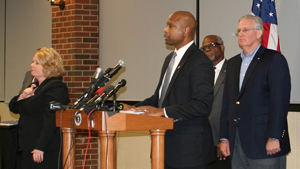 Media Coverage:
KSDK (Channel 5)
KTVI (Channel 2)
CBS News
KMOX (1120 AM)
St. Louis Post-Dispatch
The St. Louis American
St. Louis Public Radio | 90.7 KWMU
Los Angeles Times
St. Louis Business Journal
St. Louis Public Radio
St. Louis Post-Dispatch
St. Louis Business Journal
The Guardian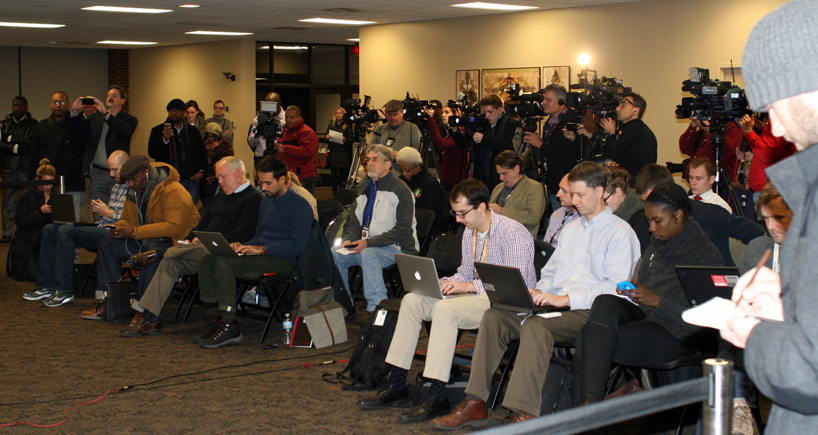 Short URL: https://blogs.umsl.edu/news/?p=54057