Eye on UMSL: Record breaker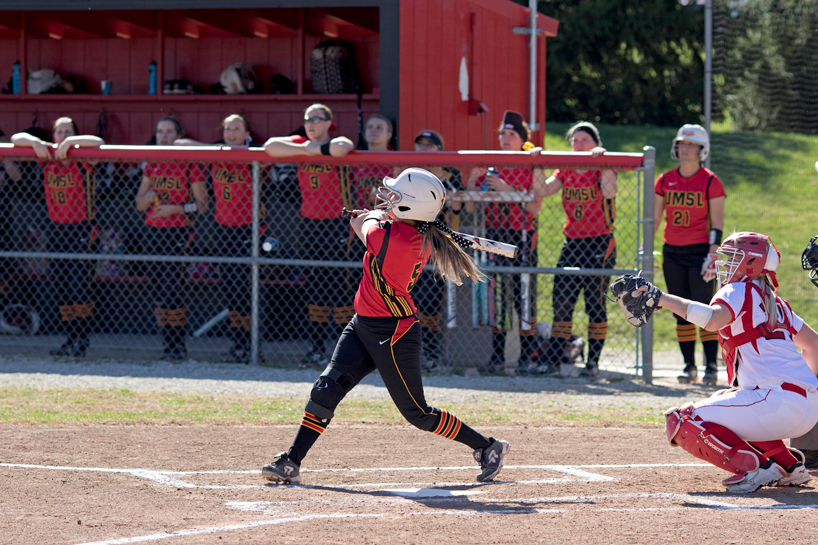 On March 31, UMSL senior outfielder Jena Boudreau hit her first home run of the season. It was one for the books. The round tripper – the fifth of eight on the day for the UMSL Tritons – was the softball team's 63rd for the year, which set a new program record.
The photograph was taken by UMSL photographer August Jennewein and is the latest to be featured in Eye on UMSL.
Within a week of that feat, the No. 3 ranked Tritons have since knocked 16 more out of the park, upping their record-breaking total to 82 home runs. That's currently the most in the nation for NCAA Division II teams, and it's tied for the 22nd most in a single season in DII history. Five Tritons are listed among the top 50 DII home run hitters in the country, including:
The Tritons (31-3) are currently in the midst of a 13-game win streak. The team is also in first place in the Great Lakes Valley Conference with a 16-2 record in GLVC play.
Below are pictures of the six other softball players to hit home runs over the course of the record breaking doubleheader against Maryville University (along with the two winning pitchers from those games).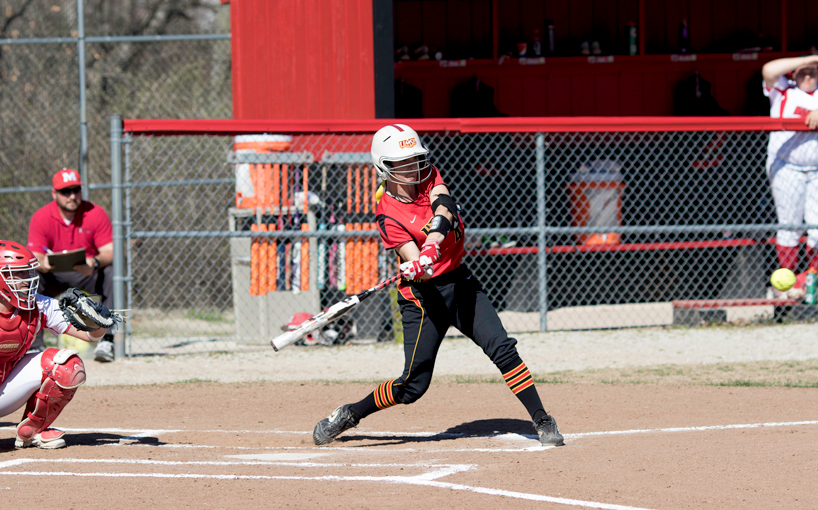 UMSL freshman third basemen Jennah Perryman has 13 home runs on the season.
Tritons senior infielder Katie Wood has hit 10 home runs this year.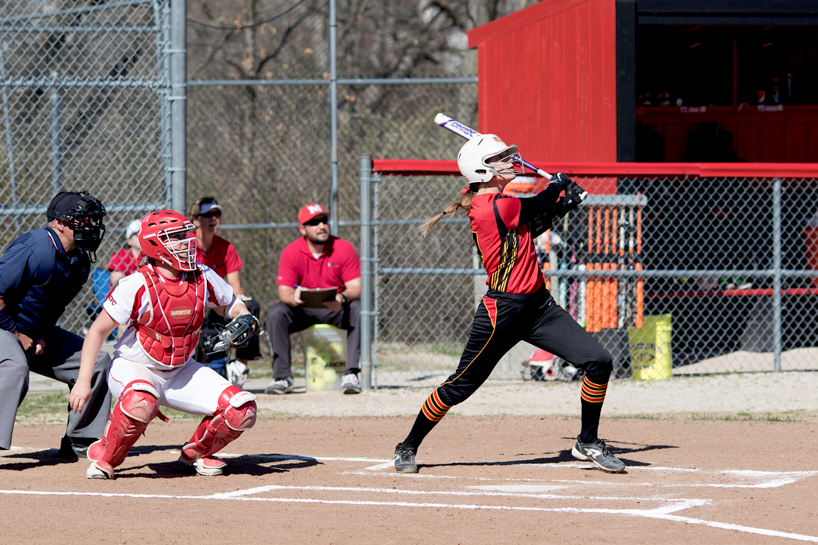 Senior catcher Madison Zbaraschuck has hit seven home runs in 2015.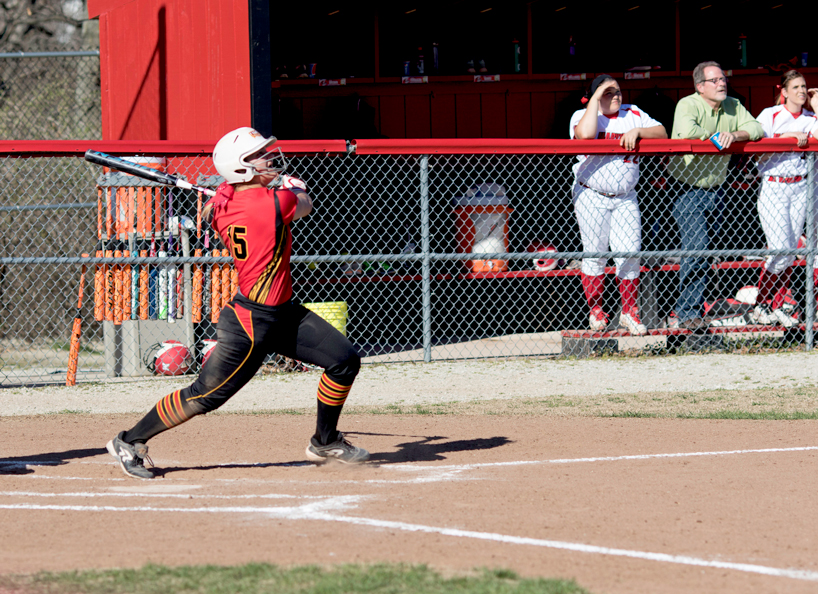 UMSL sophomore infielder Alex Stupek is tied for the team lead and second in the nation with 15 long balls.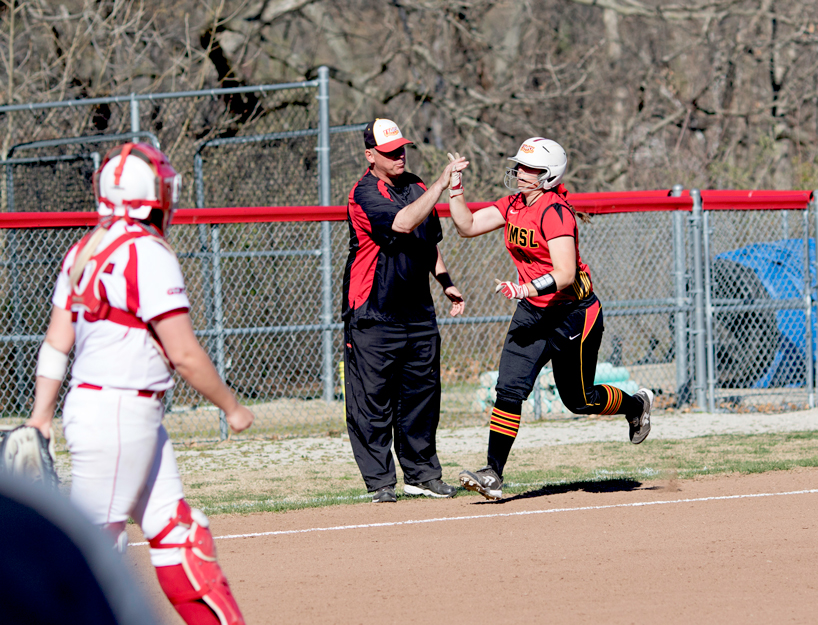 Tritons head coach Brian Levin congratulates senior infielder Brianna Butler, who is tied for the team lead and second in the U.S. with 15 home runs.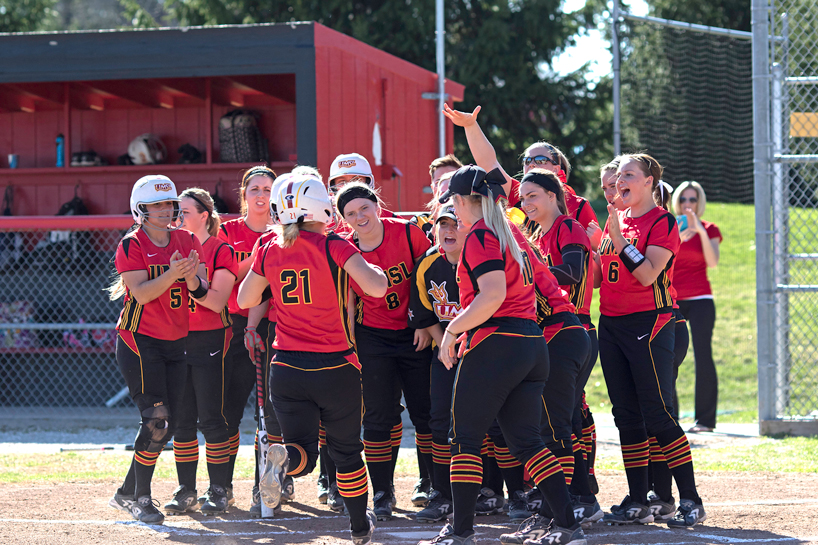 Tritons teammates congratulate senior infielder Hannah Wessels (21), who has hit seven home runs.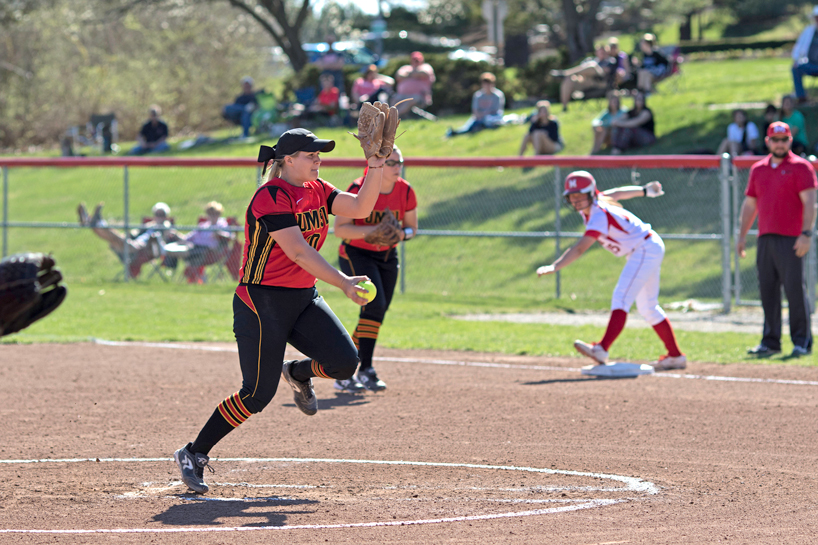 Senior Brittni Chapman pitched four innings in relief to pick up the win against Maryville.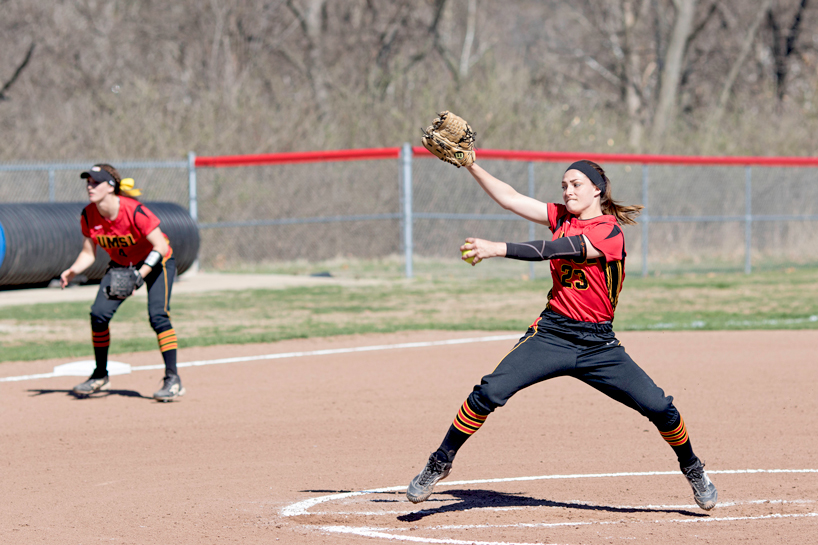 Junior Hannah Perryman (23) bounced back from a rough start in game one against Maryville with a shutout one-hitter for game two. Jennah Perryman awaits her older sister's pitch while fielding her position at third base.
Media Coverage:
St. Louis Post-Dispatch


Short URL: https://blogs.umsl.edu/news/?p=56371