Remembering UMSL's first and only palace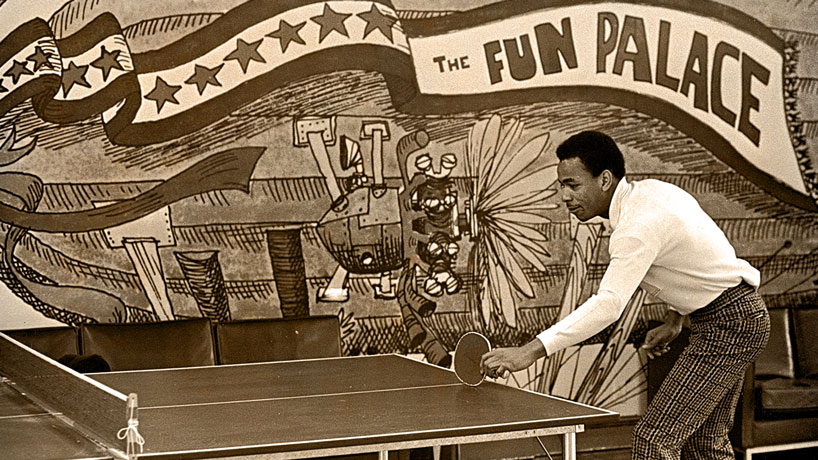 Over the years at the University of Missouri–St. Louis, things have come and gone, including The Fun Palace, which used to be where West Drive Garage now stands. It was mainly a recreation spot for students to play pingpong and billiards, but the long, slender one-story building overlooking Bugg Lake went through many phases.
In 1969, it served as an annex for the Department of Physics, prime territory during a time when UMSL was growing fast in number and small in space. But that was short lived, and The Fun Palace with pool tables and paddle tournaments quickly settled in during the 1970s, even after a petition to claim it for student organization offices. In 1984, The Fun Palace closed, but it still lasts in the memory of some of our very first students at UMSL.

Tell us your UMSL Story

What was campus life like for you in the early years of UMSL? Ever challenge a friend to a game of table tennis or billiards in the old Fun Palace? Tell us what you were up to when you were a student on campus, and send us a picture of your college days. Your response could be featured in the next issue of UMSL Magazine! Send your comments and photos to
donna_carothers@umsl.edu
or by mail to: Donna Carothers
UMSL Alumni Engagement and Community Relations
414 Woods Hall
1 University Blvd
St. Louis, MO 63121 | 314-516-6453

This story was originally published in the spring 2015 issue of UMSL Magazine.


Short URL: https://blogs.umsl.edu/news/?p=57315