UMSL student, alumnae named '30 Under 30'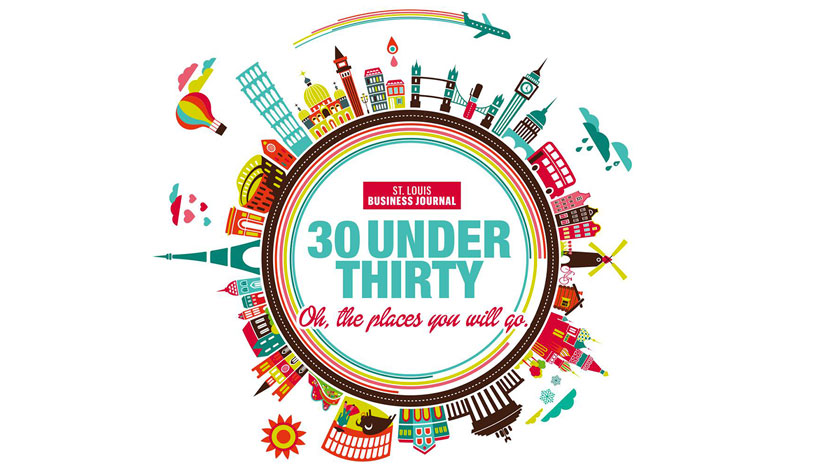 Three members of the University of Missouri–St. Louis community are among the young professionals being honored in the St. Louis Business Journal's 2015 "30 Under 30" class.
The annual list recognizes individuals in the St. Louis area for their accomplishments on the job and their efforts in the community.
The UMSL honorees are:
Coss, 29, is case manager at Casa de Salud, an organization that provides equal access to health care for the immigrant and refugee population. As case manager, he helps clients navigate the financial side of the health care system. He came to St. Louis in 2012 as part of the Teach for America program, where he taught English to more than 250 students at Riverview Gardens High School.
Manning McKittrick, 29, is U.S. row crops communications manager at Monsanto. In seven years at Monsanto, she has held various communications roles, including social media, media relations and now employee communications. Her current position focuses on ensuring that the company's employees are engaged and aligned with the company's business strategy.
Masterson-Rodriguez, 25, is senior manager of Medicare client and retail strategy at Express Scripts. She helps ensure that the Medicare retail pharmacy networks are meeting the clinical needs of patients as affordably as possible, while remaining compliant with complex and changing government regulations. So far this year, Masterson-Rodriguez and her colleagues have saved clients more than $35 million.
Visit the St. Louis Business Journal for a complete list of honorees. All 30 recipients will be honored at a cocktail reception July 16.
Media coverage:
St. Louis Business Journal (Adrian Coss)
St. Louis Business Journal (Kathleen Manning McKittrick)
St. Louis Business Journal (Lauren Masterson-Rodriguez)

Short URL: https://blogs.umsl.edu/news/?p=58010