Eye on UMSL: Tibetan monks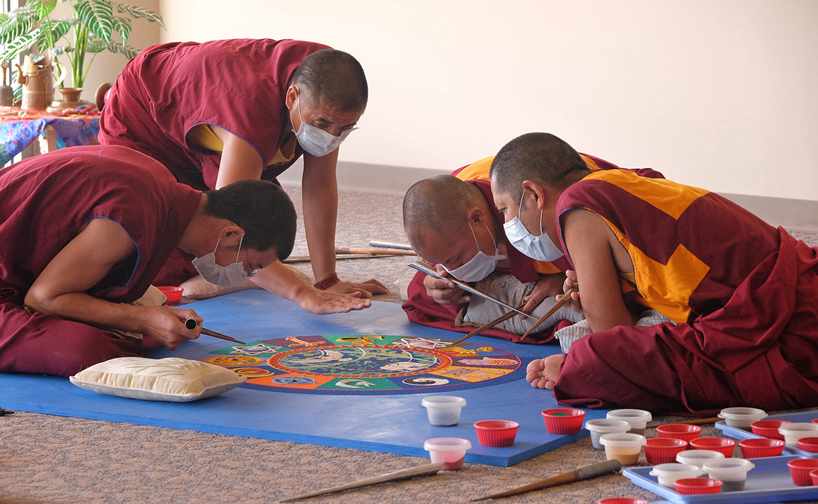 The Millennium Student Center at the University of Missouri–St. Louis was the site of a sacred art project Sept. 1 to 3 as a visiting group of Tibetan monks created an exquisite sand mandala in the Fireside Lounge. UMSL students, faculty and staff stopped by throughout the week to observe the painting process, which opened with a consecration ceremony on Tuesday.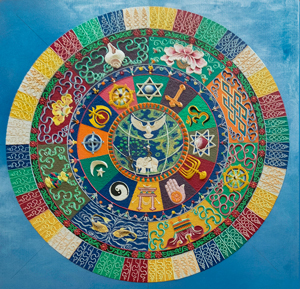 After outlining their design for the mandala, the sand painting continued over the course of three days, reaching completion on Thursday afternoon. At that point, the colorful sands were swept up, symbolizing impermanence, and poured into the nearby North Campus ponds.
More information on this ancient art form is available on the Drepung Gomang Monastery's website. The photographs were taken by UMSL photographer August Jennewein and are the latest to be featured in Eye on UMSL.


Short URL: https://blogs.umsl.edu/news/?p=58670