New year, new look for optometry nook in Marillac
Wander down the west stairs of Marillac Hall to its bottom floor and stumble upon all new sights. The College of Optometry at the University of Missouri–St. Louis gave its students a literal fresh start to the school year with a newly renovated space for classes and studying.
UMSL Daily went to glimpse the renovations and caught a few optometry students hanging out before an orientation on conducting vision screenings at elementary schools.
Second-year optometry student Stephen McCullough said that he isn't going to miss the old dark hallway that led up to the classrooms.
"It was either extremely hot or freezing down here," he said. "And there were crickets and giant heaters everywhere."
All new windows line the hallway, letting sunlight fill the walkway to the study lounge. Classrooms also received some tender loving care with upgraded desks, technology and screens. And the former U Mart was replaced to incorporate the expansion of a third classroom, which helps the optometry program accommodate its three cohorts at any given time.
Jasmine Hayes, another second-year optometry student, appreciated the updated area.
"It's really nice now," she said. "There's so much more space, and we don't have to run all over the building anymore. It's just more comfortable."
Scroll down for more images of the renovated study lounge and classrooms.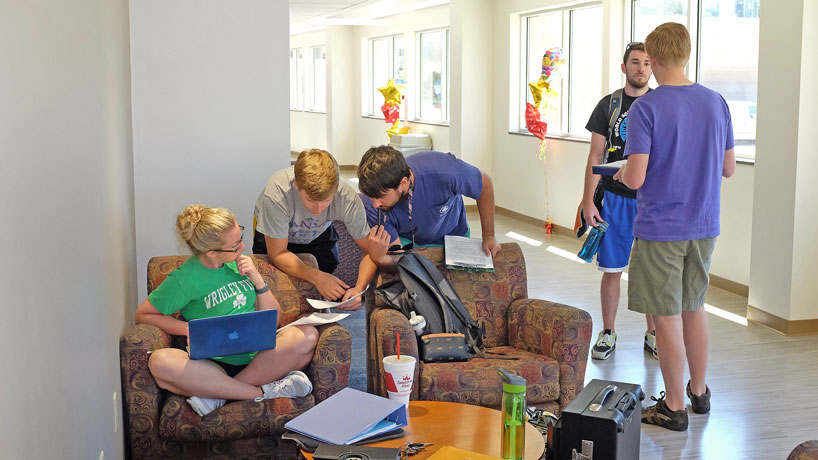 Second-year optometry students go over equations for their homework outside Room 2 before their orientation on vision screenings.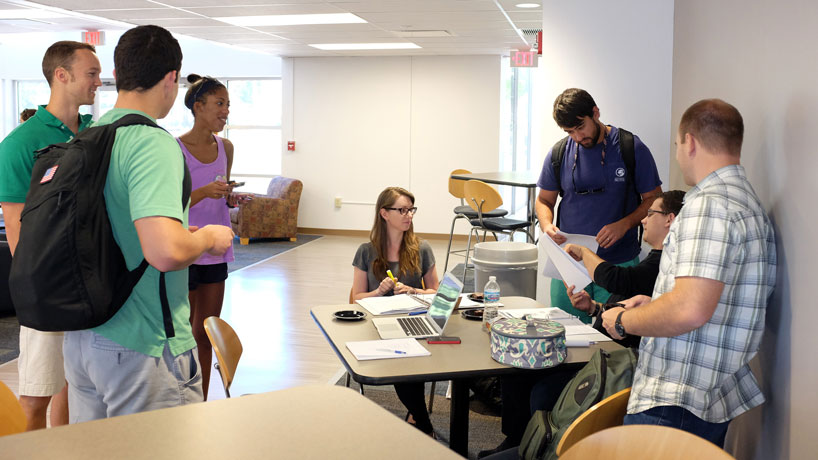 New tables and chairs mixed in with repurposed furniture provide more seating in the study lounge.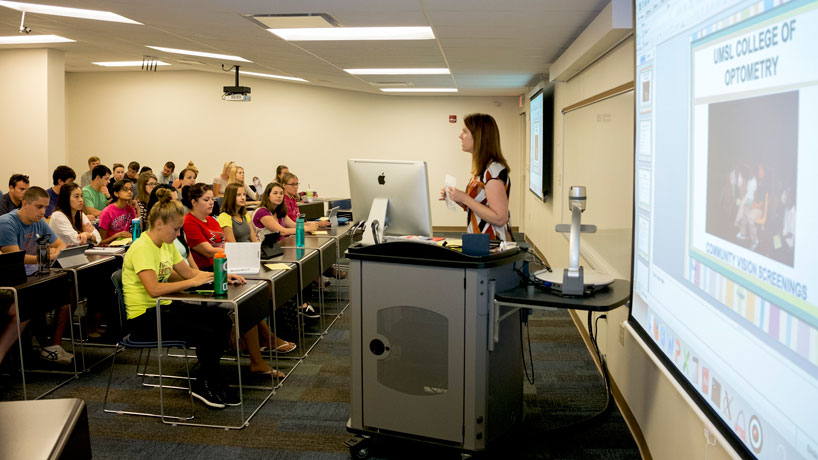 Dr. Linda Marks, professor of optometry, prepares second-year students to work elementary school vision screening clinics in the Normandy and Riverview Gardens school districts. Marks specializes in pediatric optometry and binocular vision anomalies.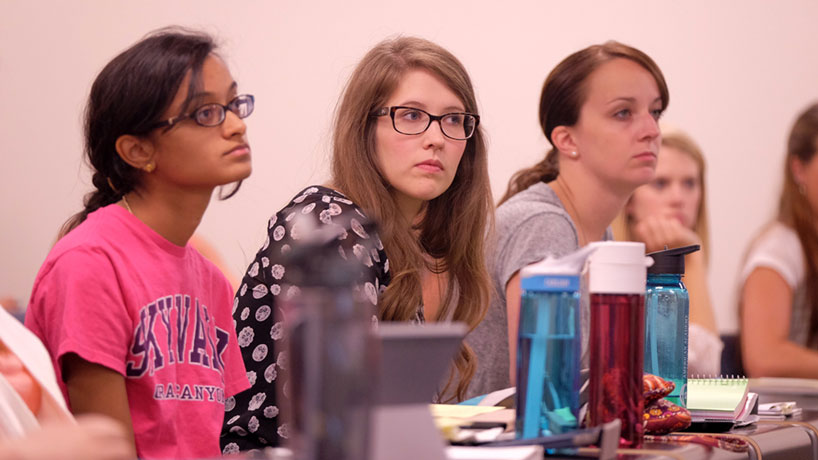 Second-year optometry students (from left) Ramya Natarajan, Caitlyn Reynolds and Carolyn Draude listen intently as they learn about the different screening stations and optometric tests they will administer.



Short URL: https://blogs.umsl.edu/news/?p=58732