16 photos from UMSL Homecoming 2016
Homecoming 2016 at the University of Missouri–St. Louis proved a busy, fun-filled week for members of the campus community, including UMSL photographer August Jennewein. The nearly 200 photos included in a Flickr gallery showcasing the festivities bear that out, capturing a wide range of the many memorable moments from the annual celebration Feb. 1 to 6.
UMSL Daily settled on 16 favorites from Homecoming 2016 to share below. Explore more of Jennewein's work on Flickr.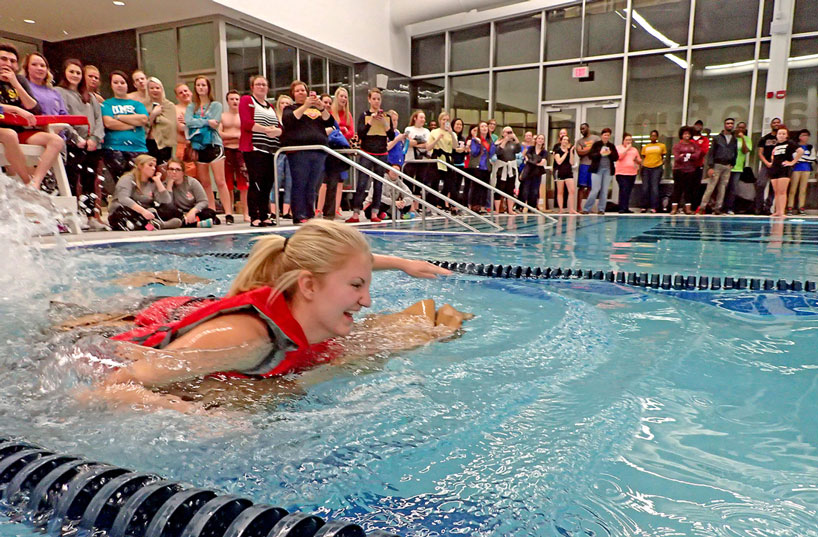 1. Red & Gold Regatta boat captain Lindsey Nolan takes the plunge Feb. 1 in the UMSL Recreation and Wellness Center natatorium as onlookers cheer her on.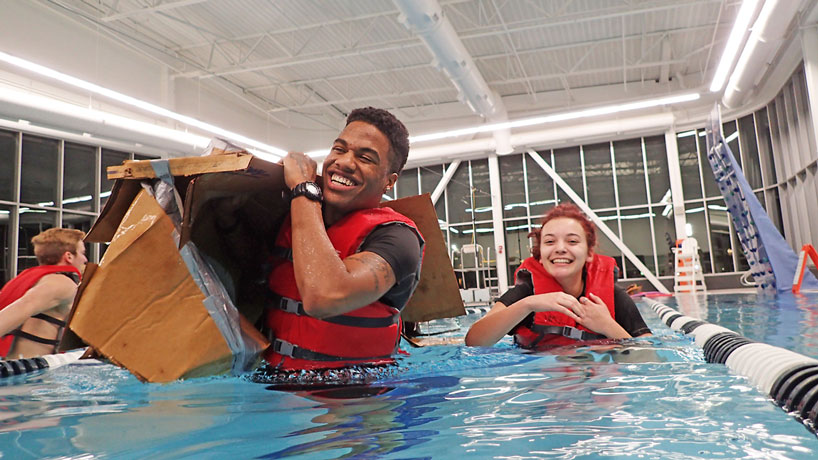 2. Senior anthropology major LaVell Monger and a teammate share a laugh after their cardboard seacraft sinks.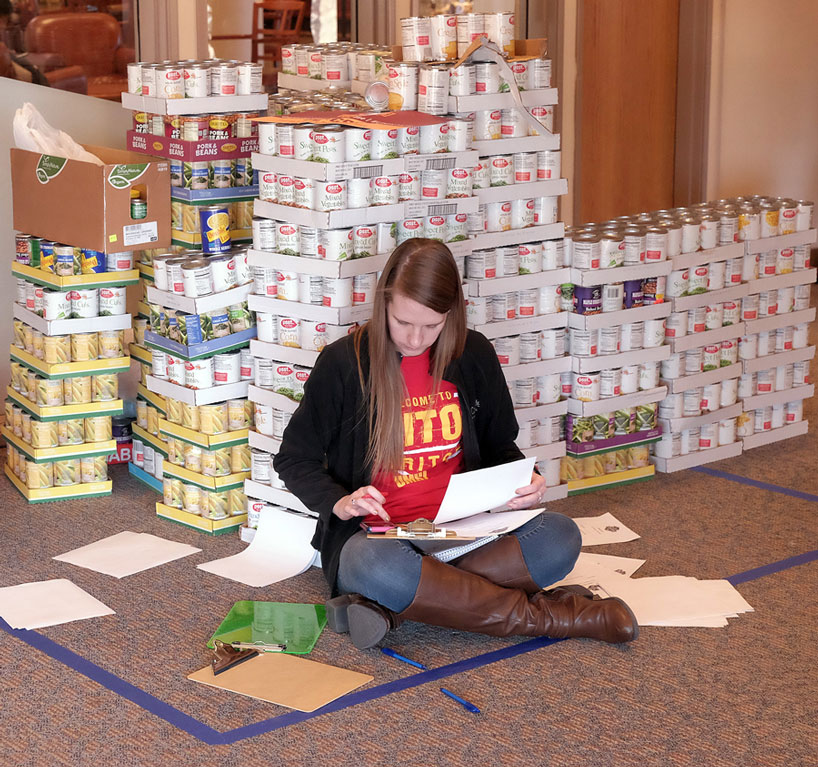 Student Life staff member Colleen Pace tallies up the 10,086 canned goods UMSL students donated as part of CANstruction.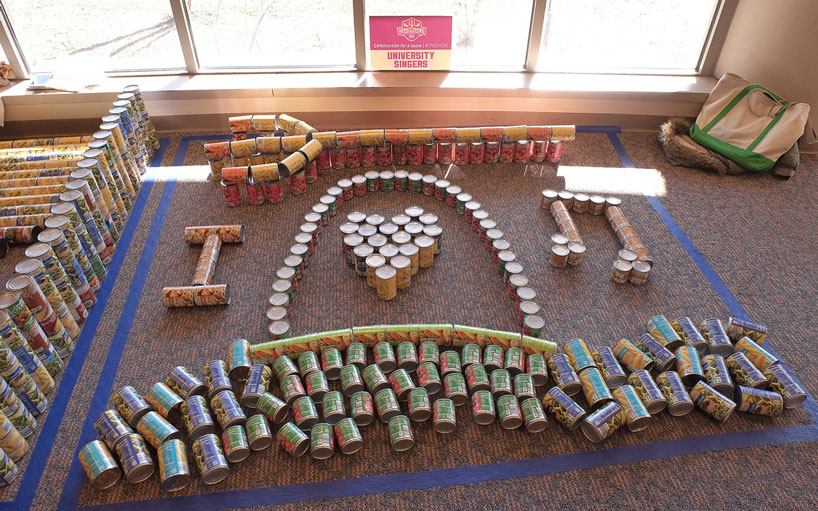 4. The CANstruction creation by the University Singers decorates Fireside Lounge alongside eight other unique canned-good construction projects Feb. 4.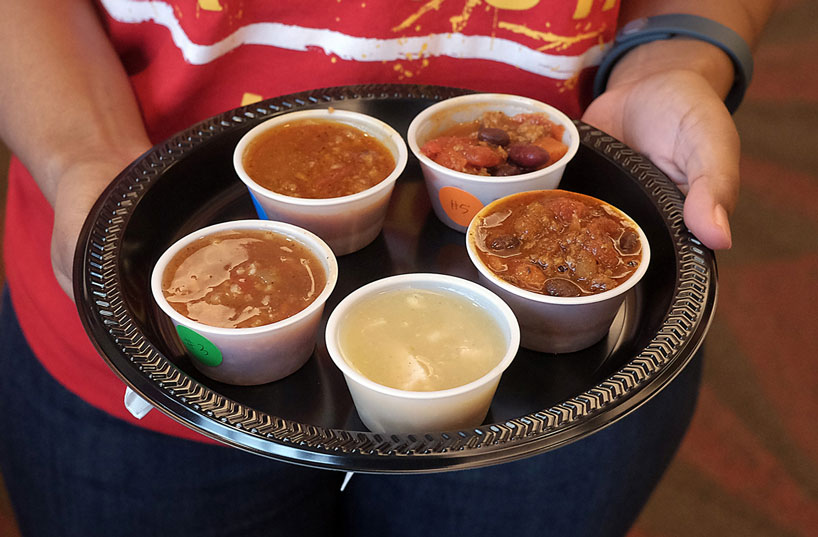 5. A chili feed-goer displays a handful of recipes submitted and served by UMSL faculty and administrators who participated in the Feb. 3 competition. The Golden Ladle Award ultimately went to "Tom's Traditional & Easy Garlic Crock Pot Chili," entered by the College of Arts & Sciences.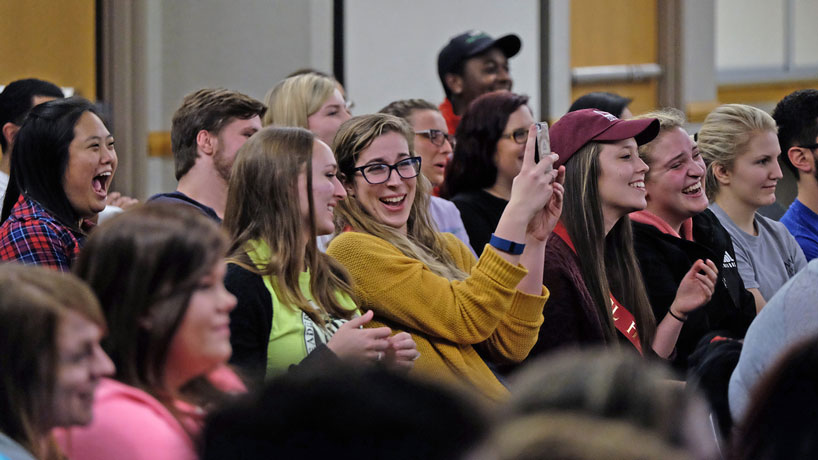 6. UMSL students enjoy the traditional Big Man on Campus event Feb. 2, which proved a hit with the large crowd that gathered in the Millennium Student Center to cheer on the contestants.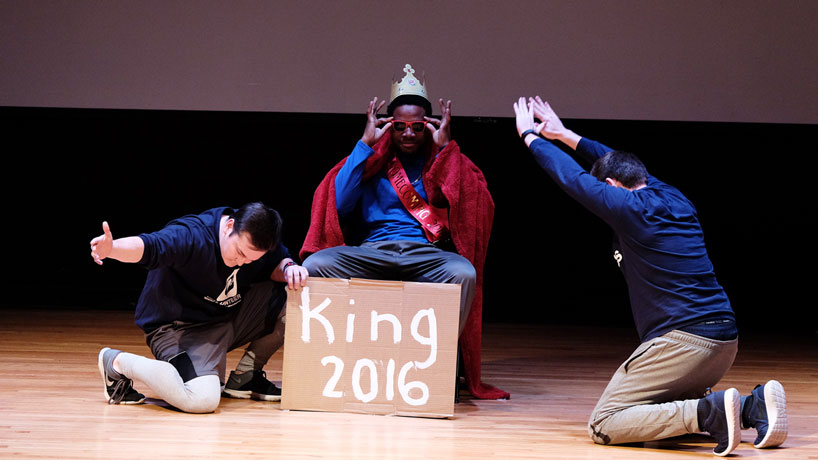 7. Homecoming king candidate Braxton Perry and fellow UMSL students perform a somewhat prophetic number during the Feb. 3 Lip Sync Competition. Three days later, Perry was in fact crowned king.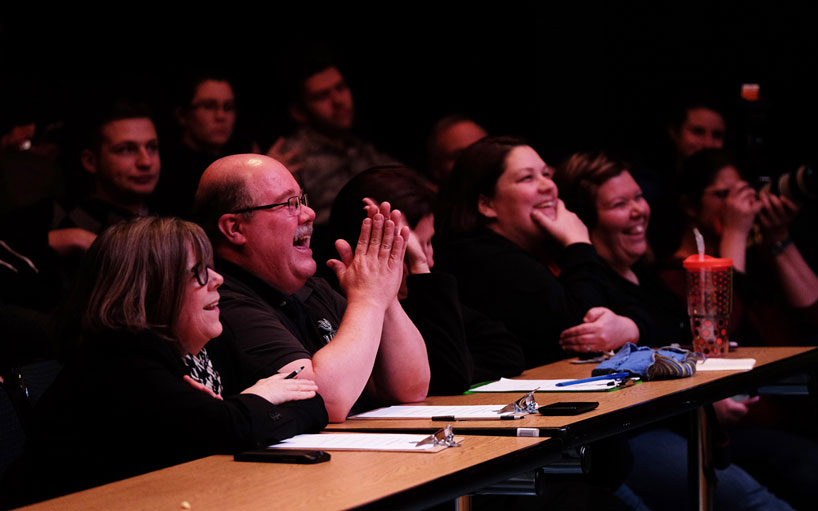 8. Lip Sync Competition judges (from left) Beth Eckelkamp, Curt Coonrod, Yvette Kell and Miriam Roccia, along with Director of Student Life Jessica Long-Pease, react to the creativity and showmanship on stage during the event.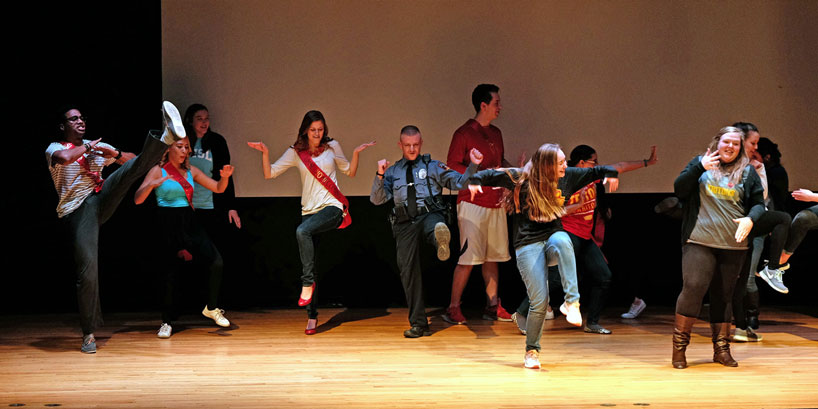 9. A handful of student leaders and homecoming candidates, and even a member of the UMSL Police, entertain the crowd with a rock 'n' roll medley during the judges' deliberations.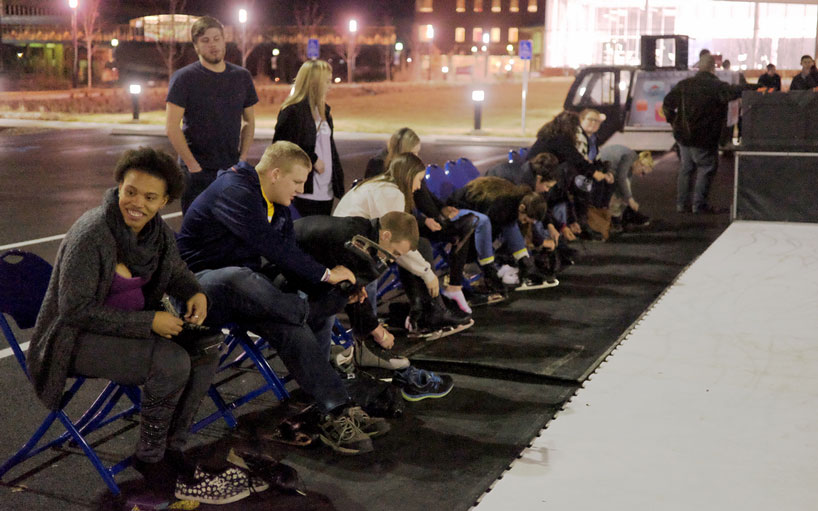 10. UMSL students lace up their skates for a little ice skating under the stars beside the Millennium Student Center Feb. 2.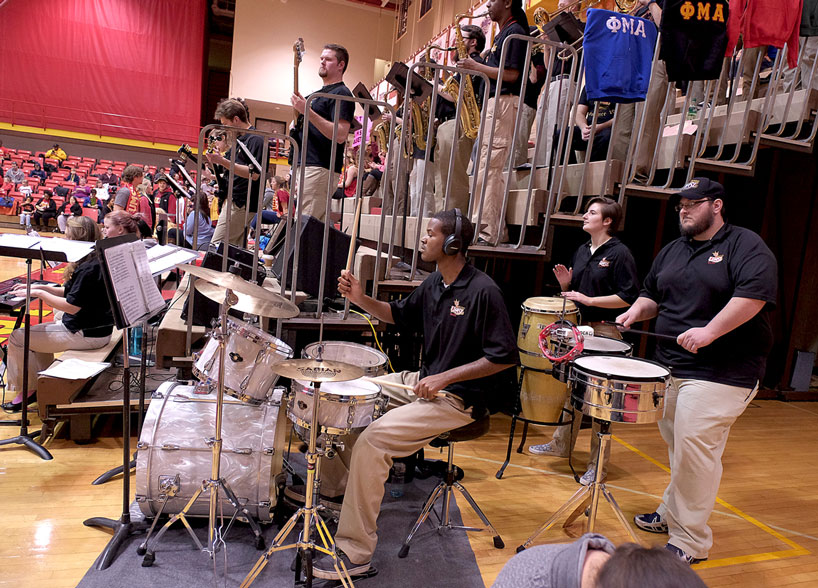 11. The drum section of Triton Sound helps get the crowd pumped up at Pack the Stands Feb. 4 in the Mark Twain gymnasium.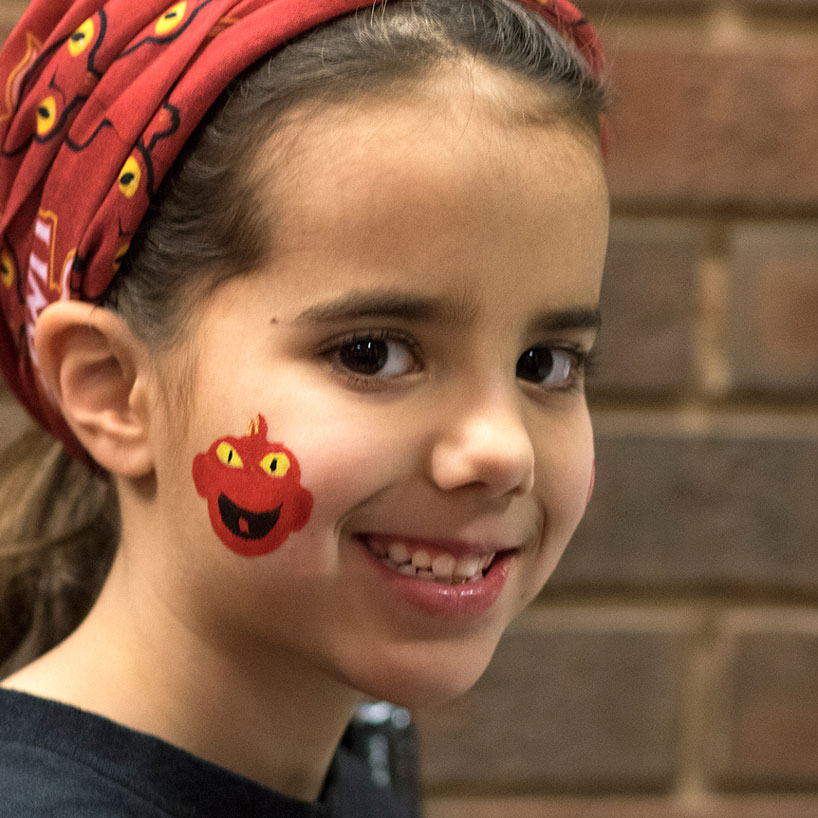 12. Pint-sized Triton Lylah Kimberlin cheers on the men's and women's basketball teams.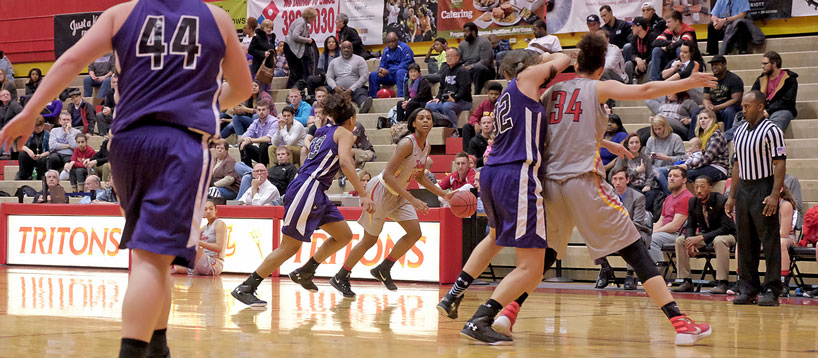 13. Junior Robneisha Lee helps the Tritons to a 56-40 victory over McKendree.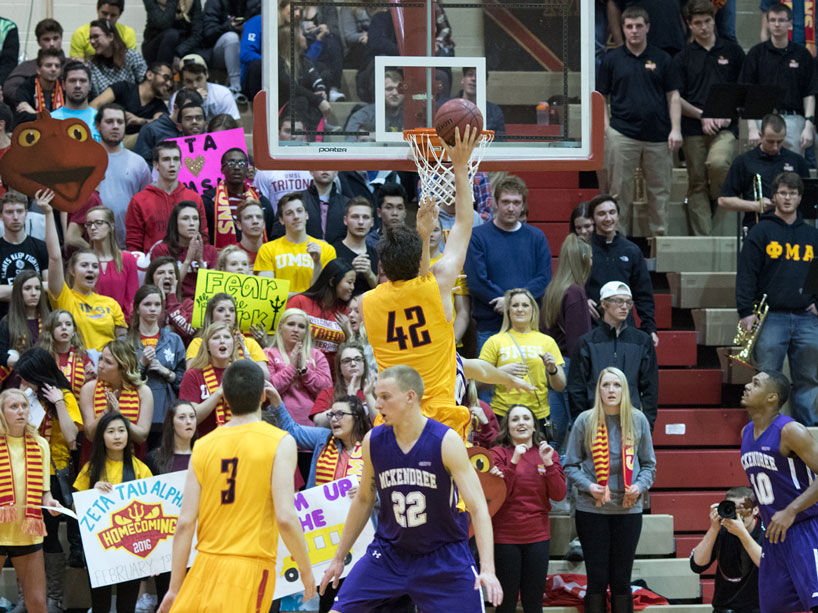 14. Junior Hunter Reine (No. 42) and his teammates sail past McKendree to an 86-82 final score – the perfect finish to Pack the Stands.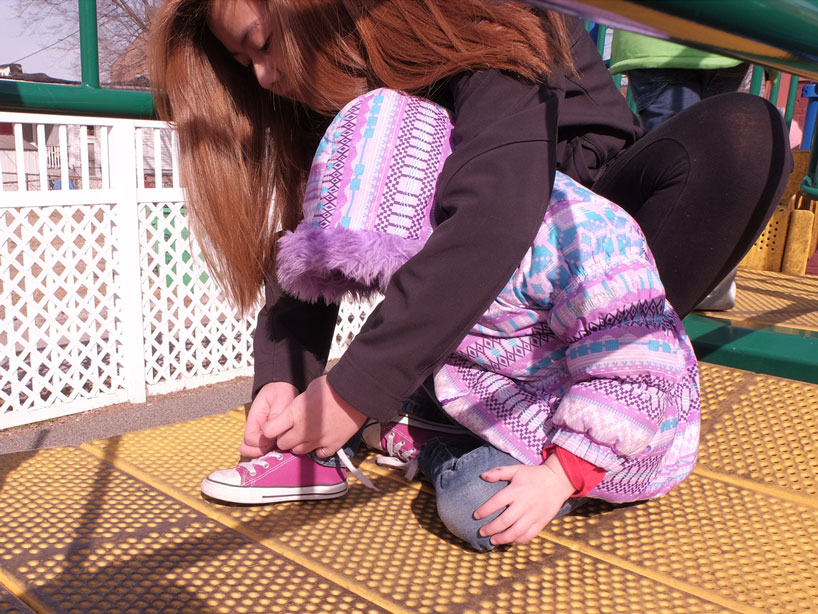 15. While putting in a day of volunteer service in the local community alongside fellow UMSL students Feb. 5, nursing major Samantha Tran ties a shoe at Patch Center (part of Grace Hill).
16. Sophomore Armela Subasic takes a spin down the slide with Freddy while lending a hand Feb. 5 during the Homecoming Service Projects.
For even more photos, see the Flickr gallery.


Short URL: https://blogs.umsl.edu/news/?p=61265