Eye on UMSL: Warming up to Shakespeare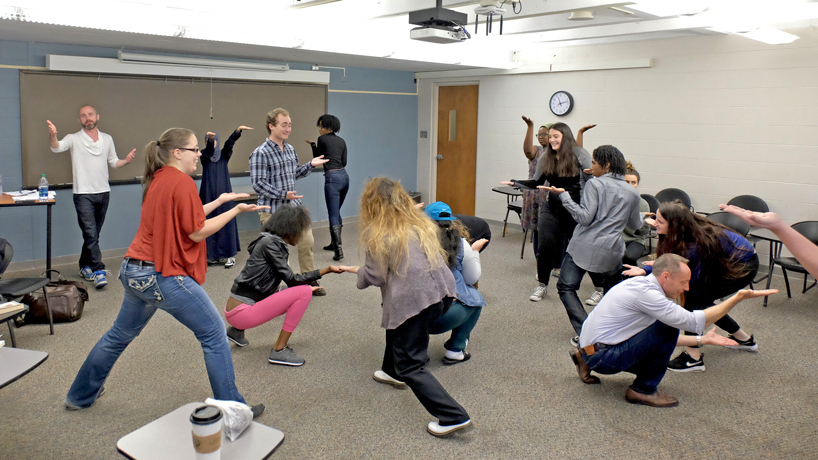 Under the direction of professional British actor Paul O'Mahony (far left), UMSL students in an English literature course participate in a warmup exercise during a class session exploring one of the texts they've been studying this semester: Shakespeare's "Richard III."
O'Mahony, who is one of the Actors From The London Stage on campus all week working with UMSL students as well as performing "Richard III" at the Blanche M. Touhill Performing Arts Center Oct. 28 and 29, helped the students bring the text to life in new ways Wednesday.
In this particular opening activity, O'Mahony got the class moving by asking them to pretend they were waiters serving food at a gathering focused on world peace. They were serving with urgency and care, knowing that world peace hung in the balance. In another warmup, O'Mahony got the whole group chanting together – including UMSL Associate Professor of English Kurt Schreyer (lower right). Campus photographer August Jennewein captured the energy on video.
This photograph was also taken by Jennewein and is the latest to be featured in Eye on UMSL.


Short URL: https://blogs.umsl.edu/news/?p=64801