UMSL named 'Best for Vets' three years running
Military Times today released its Best for Vets: Colleges 2017 rankings – and the University of Missouri–St. Louis earned a coveted spot on the list.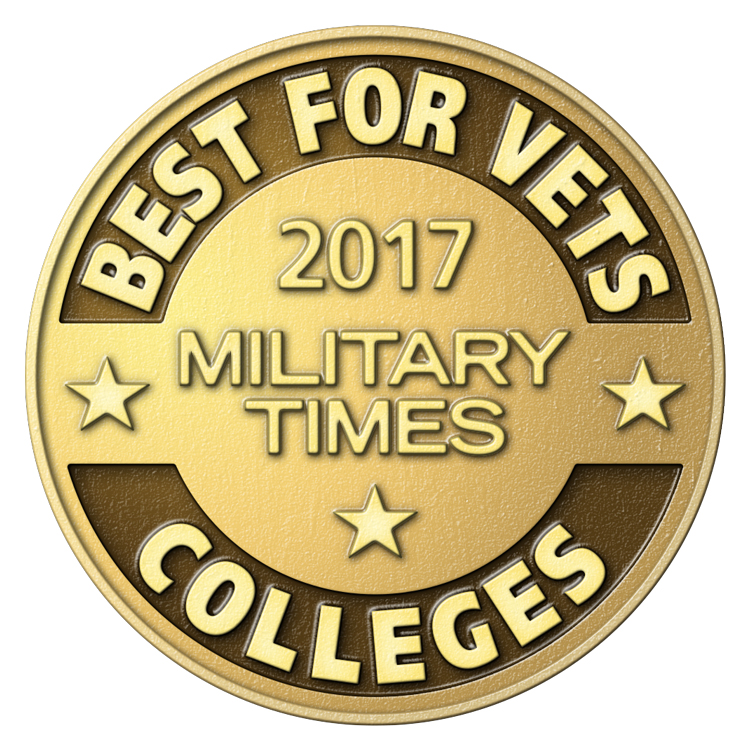 For the third year in a row, the national outlet has recognized UMSL as one of the most military-friendly four-year institutions in the country.
Ranked No. 39 among 125 on last year's list, the new 2017 rankings put UMSL at No. 40 out of 130 top schools. That's out of more than 500 colleges that took part in the detailed survey on which Military Times bases its evaluation.
The announcement comes just as Veterans Day is approaching, noted retired U.S. Army Lt. Col. Jim Craig, an associate teaching professor and chair of the Department of Military and Veteran Studies at UMSL.
"This is timely news – and also not unexpected," Craig said. "Whether you look at our bustling Veterans Center in Clark Hall, our course offerings and accommodations, the sheer number of student veterans on campus or simply the everyday atmosphere, it's clear that UMSL is a great fit for service members and their families. This is an institution doing the right things to ensure our student veterans thrive."
An editorially independent news project, Best for Vets: Colleges 2017 considers many factors, including an array of services, special rules, academic outcomes, financial incentives and campus culture. The outlet also factors in data from the Veterans Affairs, Defense and Education departments.
For the full list and survey methodology, see this page. Military Times is a trusted source for independent news and information for service members and their families.
To read about just a few of UMSL's accomplished student veterans, click here.


Short URL: https://blogs.umsl.edu/news/?p=64869