1969 alumnus' journey to CEO of Synergy Pharmaceuticals, FDA-approved drug TRULANCE starts with UMSL chemistry degree
Gary Jacob, like any good St. Louisan, remembers walks in Forest Park on Saturdays and sledding down Art Hill in the winter as a young boy.
His parents, immigrants of German and Jewish descent, arrived in the U.S. via Ellis Island, subsequently marrying and settling down in St. Louis in the early 1940s, where they raised their family near Forest Park and DeBaliviere Avenue. Gary went to Hamilton Elementary School and then University City High School before coming to the University of Missouri–St. Louis in 1966 for his bachelor's degree in chemistry.
Now the chairman and CEO of Synergy Pharmaceuticals Inc., a public Nasdaq Stock Market-listed biotechnology company, Gary never would have dreamed of the path on which his UMSL chemistry degree would set him. He also would have never imagined one day being part of the development of a cutting-edge drug.
"I think very few people have a clear vision of what they ultimately want to achieve in their careers," Gary says. "The key is to be willing to take chances in life and embrace change."
That's something Gary most certainly did, starting with taking a chance on UMSL back when the university was merely three years old. He recalls the old country club serving as a small student union and library, classes being held in rental spaces in local buildings and how excited students were for the opening of the first university-constructed building – Benton Hall.
"The size of the university was minuscule compared to present-day standards," Gary said. "But what stood out for us, and is something I believe has been carried through to this day, was the very personal relationship students had with faculty members."
Those included, for Gary, his mentor during his undergraduate years and first Department of Chemistry Chair Charles Armbruster, who he called the "master builder" of the science faculty. He also credits chemistry Professor Lawrence Barton as a great influence during those years.
"We were a very small and young class back in 1966, being trained by a very young faculty that was extremely personal and energetic," Gary said.
After graduating from UMSL in 1969, Gary went on to receive his PhD in biochemistry at the University of Wisconsin–Madison. He then completed his postdoctoral studies in biophysical sciences at IBM in New York before he accepted a position as a research scientist at Monsanto.
The opportunity for him to move into drug discovery and pharmaceutical sciences came in 1985 with Monsanto's acquisition of G.D. Searle, a mid-sized pharmaceutical company headquartered in Chicago, Illinois. In 1986, Gary took on a unique assignment as company head of a G.D. Searle/Oxford University discovery research program focused on the emerging field of glycobiology. During the four-year stint at Oxford University in England, he led a G.D. Searle research team of scientists from the United Kingdom and other parts of  Europe in the development of an experimental drug that was evaluated in clinical trials to treat HIV.
"That was a revolutionary time for the field of biotechnology and drug discovery in Big Pharma, as the advent of recombinant DNA technology, followed by the sequencing of the human genome in the 1990s, was revolutionizing those industries," Gary said.
For a while, Gary returned to Monsanto/G.D. Searle in St. Louis, where the focus was on development of the future blockbuster drug Celebrex. But by 2000, Gary found himself ready to take on his next career challenge. He decided to leave Monsanto/G.D. Searle for an opportunity to lead a small biotechnology company's research program as chief scientific officer.
"I was eager to have more control over the drug discovery and development side of the business," he said.
That small private company, backed by venture capital, decided to focus on an area of cancer discovery and renamed itself Synergy Pharmaceuticals in 2001. Gary became CEO in 2003, and the company went public in the summer of 2008. By December of 2011, Synergy Pharmaceuticals was listed on the Nasdaq.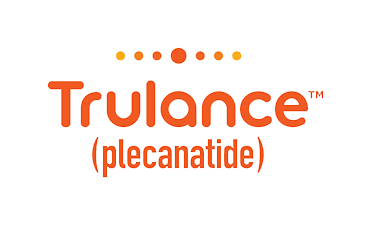 This past month, Synergy Pharmaceuticals' flagship drug plecanatide, branded as TRULANCETM, received approval from the U.S. Food and Drug Administration for the treatment of adults with chronic idiopathic constipation.
Moreover, the company is planning to file a supplemental new drug application with the FDA to cover an additional gastrointestinal disorder called irritable bowel syndrome with constipation. About 40 million people in the U.S. suffer from CIC and IBS-C. There is no cure for these GI disorders.
But one might ask, how did Gary and his team move from researching cancer to developing a drug to treat GI disorders?
There again is an example of Gary following the twists and turns of life. The Synergy team had been particularly focused for a number of years on a GI peptide called uroguanylin that plays a key role in fluid transport in the small intestine and inflammation in the bowel.  In collaboration with his Chief Scientific Officer Kunwar Shailubhai, Gary developed plecanatide, a compound with similar structure and functions to uroguanylin.
"Dr. Shailubhai had earlier demonstrated that when uroguanylin is down-regulated in polyps and colorectal cancer tissue, people are at greater risk of developing colon cancer," Gary said.
"However, developing an agent that prevents colon cancer, typically referred to as a prophylactic agent, is not something that a small biotech company is capable of tackling," Gary continued. "It can take tens of thousands of patients and many years of clinical trials to prove an agent can reduce the chance of developing colon cancer and market it for that purpose. So we morphed our goal. FDA approval of plecanatide for a therapeutic target could happen much quicker and was a more attractive approach for a small biotech company."
He and his team decided to develop plecanatide to treat the GI disorders CIC and IBS-C, which, in itself, is a tall order. Clinical trials have involved thousands of patients, lasting more than seven years. And since Synergy went public in 2008, Gary has raised more than $650 million in capital to advance the plecanatide drug development program.
The approval of plecanatide, with the brand name TRULANCETM, was announced by the FDA on January 19 – "which was doubly significant for me," Gary noted, "as it happens to be my wife Kathy's birthday!"
And while the CEO in Gary celebrated the success of the FDA approval, the humanitarian chemist in him was overwhelmed by what his work means for everyday people.
"The business I'm in really matters to people," Gary said. "That's what is really rewarding – that the work you do can directly benefit people."
Gary and his wife Kathy live full time in Manhattan now, although he returns to campus regularly to serve on the Chancellor's Council at UMSL.
"I can't tell you how awed I am by the changes to the campus in the years since I was an undergraduate," he said.
But embracing change and seeing it as opportunity for bettering the world is nothing new to Gary.


Short URL: https://blogs.umsl.edu/news/?p=66760