Weather dampens Mirthweek Carnival attendees but not student enthusiasm
While rain may have been pouring down, spirits were up during the Mirthweek Carnival last week at the University of Missouri–St. Louis.
With umbrellas in tow, UMSL students, faculty, staff and community members enjoyed carnival rides, food, games and conversation. The event, which is hosted annually by the Office of Student Involvement, provided an appreciated study break for students.
"I think it's just an opportunity for everybody to get together," said Paul Gada, a nursing major at UMSL. "I was here last year, and it was a great time. Despite the harsh weather, I decided to come out."
Nora Palermo, who is graduating this month with a degree in electrical engineering, came with a clear objective: to collect as many prizes as she could carry.
"I won all these prizes – basketball, sock monkey, teddy bear, three shirts," Palermo said. "I'm trying to get the T-shirt that has Bo Burnham on the back."
Clarissa Reel, who is majoring in sociology at UMSL, commended organizers for continuing the carnival during the rain.
"It's near finals, and the students are stressed out," she said. "I love that they're still having it in the rain, which shows how dedicated they are to students having fun. People are still out, and it's just a fun time."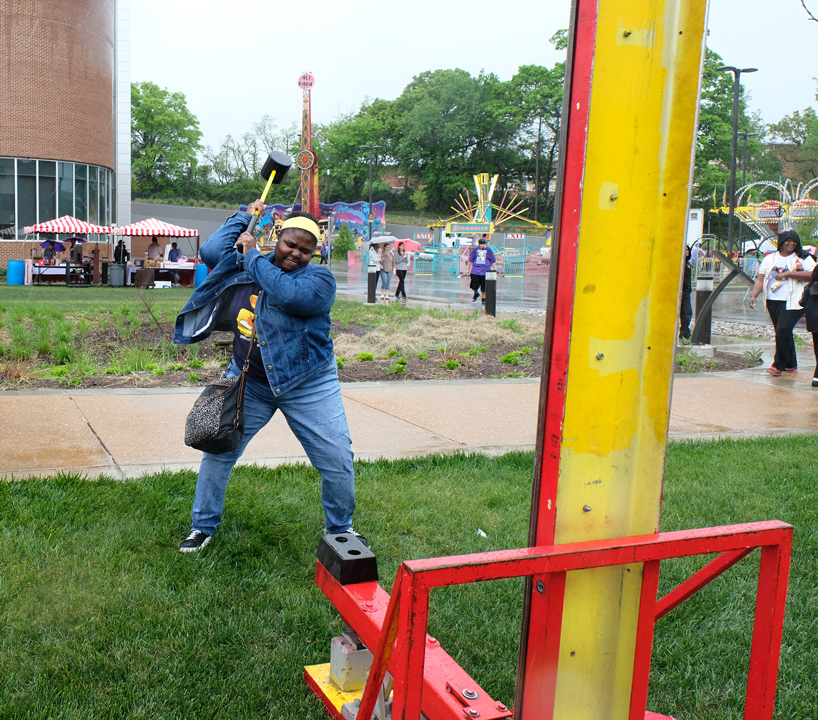 Reel (pictured above) refused to let the rain dampen her Mirthweek Carnival experience on Wednesday.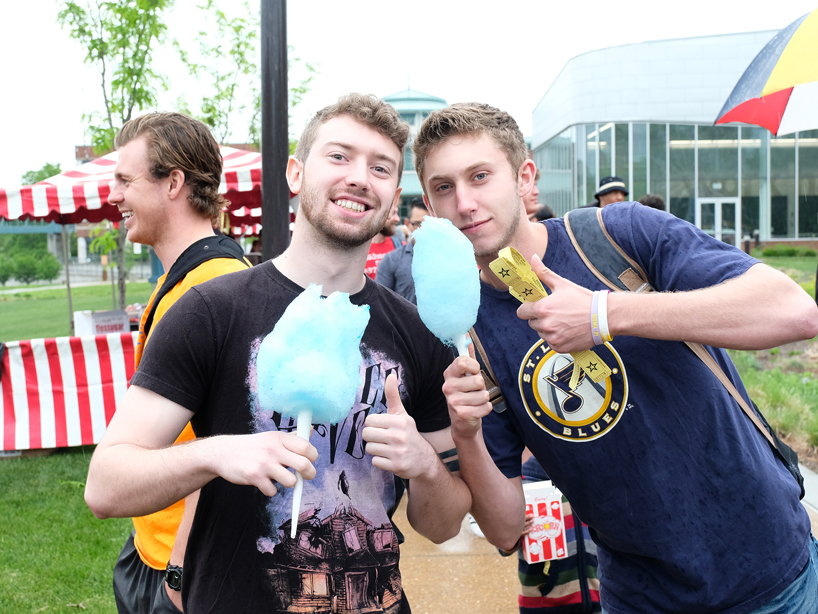 UMSL students Mitchell Miller (at right), a nursing major, and Cody Barton, a business major, enjoyed a study break, complete with a trip to the cotton candy stand. This was Barton's third Mirthweek, which he termed "a nice break from just classes and work."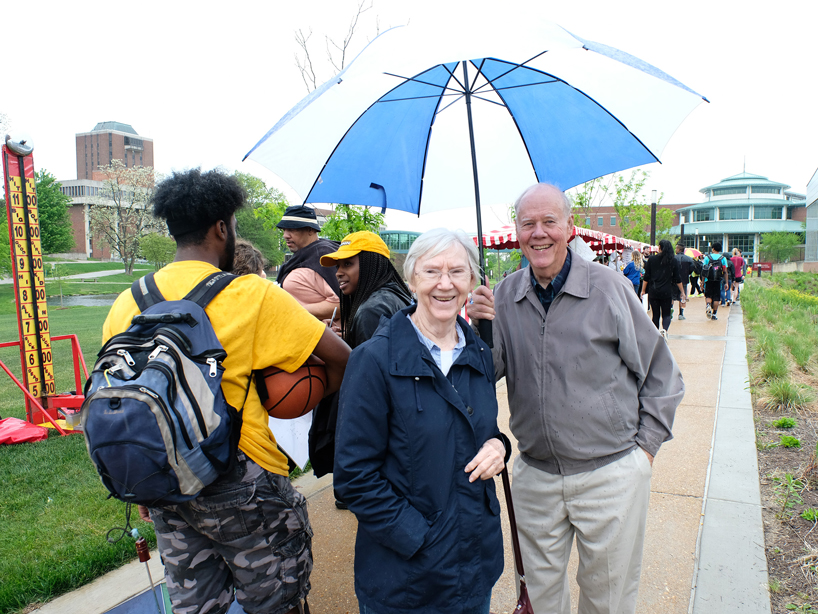 Emmett and LaNell Barnes stumbled upon the Mirthweek Carnival while delivering sandwiches to UMSL students. "Our church, First Baptist Church of Ferguson, does sandwiches once a month for international students," Emmett said.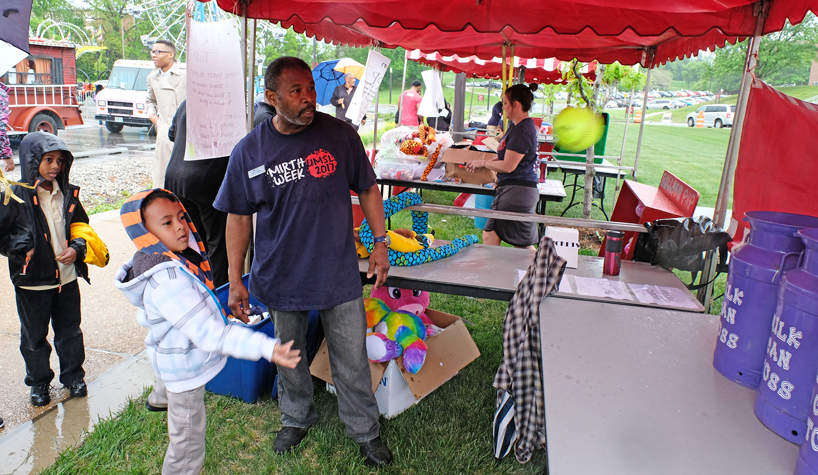 Even young family members joined the festivities.


Short URL: https://blogs.umsl.edu/news/?p=68152