Quilting artist Basil Kincaid explores ancestral roots, American identity in upcoming Gallery 210 exhibit
St. Louis-based artist Basil Kincaid has found a power in quilting – an art that's been practiced in his family for more than 100 years. The tradition has inspired his latest installation work "Gates," opening Feb. 24 at Gallery 210 on the University of Missouri–St. Louis campus.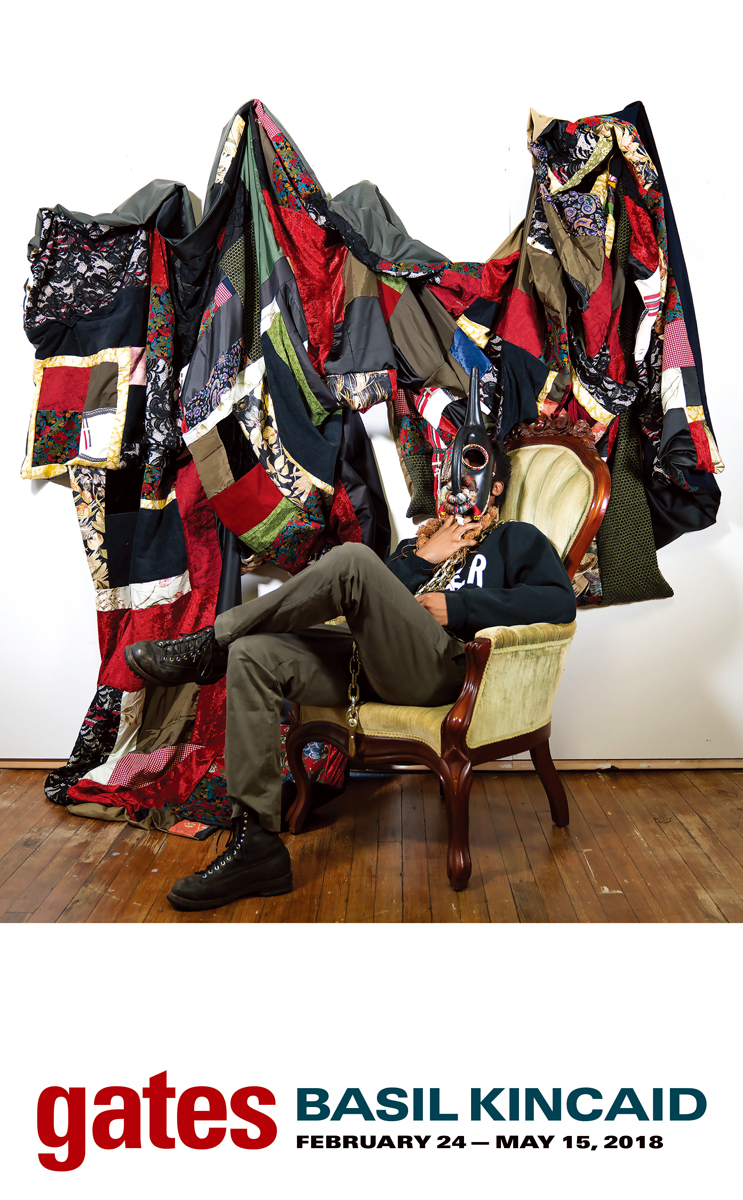 "My quest is to understand the wild tapestry of my own personal identity and cultural identity within the African Diaspora, contextualized by the scaffolding of my American experience," Kincaid writes in his artist statement.
The site-specific piece employs the traditional folk art of quilting with contemporary art practices such as assemblage, installation and performance to create an environment that explores notions of cultural lineage, social tensions, economic degradation and social constructs.
Kincaid primarily creates his work out of culturally contextualized, found or donated materials.
"I am currently most interested in the practice of quilting as a way to collaborate with ancestral energy and as a method of empowerment," Kincaid writes. "It is imperative that I nurture the evolution of my creative family traditions, honoring my predecessors while adapting the practice to address the questions and concerns of contemporary life."
A 4 p.m. lecture with the artist on Feb. 24 will kick off the exhibition opening. A reception for the artist will follow from 5-7 p.m.
Kincaid received his bachelor's degree in studio art in 2009 from Colorado College in Colorado Springs. He has worked extensively with Blank Space in St. Louis, participating in exhibitions and planning Cherokee Reach Street, a free youth art camp. Kincaid is a recipient of the Arts Connect International Artist in Residence Grant, which funded his residency in Ghana and resulted in "R3clamation," his most recent work.
The "Gates" exhibition is made possible through the generous support of the Missouri Arts Council and UMSL's College of Arts and Sciences and Center for the Humanities.
Media Coverage
St. Louis Magazine

Short URL: https://blogs.umsl.edu/news/?p=72635