Triton spirit on display throughout Homecoming 2018
The campus community came together at the University of Missouri–St. Louis last week to celebrate Homecoming 2018 while showcasing all its creativity, generosity, spirit and fun.
UMSL Daily is reliving it all with a snapshot of the pictures captured by UMSL photographer August Jennewein throughout the week's festivities.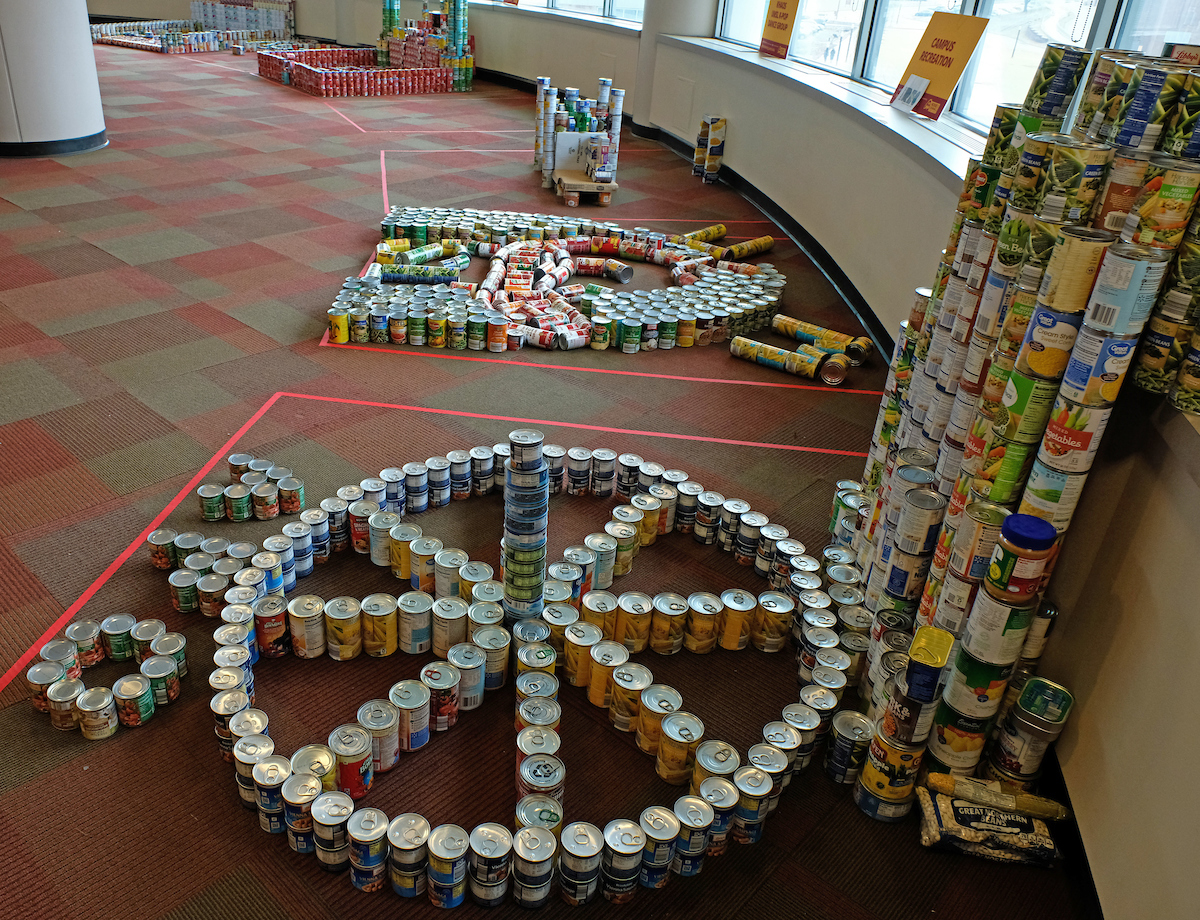 Campus organizations such as (from bottom to top) Alpha Phi Omega service fraternity, Campus Recreation, KHAOS, UMSL's K-Pop Dance Group, Alpha Sigma Phi fraternity and the University Program Board entered in the annual CANstruction event on Thursday, building elaborate designs with nonperishable items donated to the Beyond Housing Pagedale Family Support Center.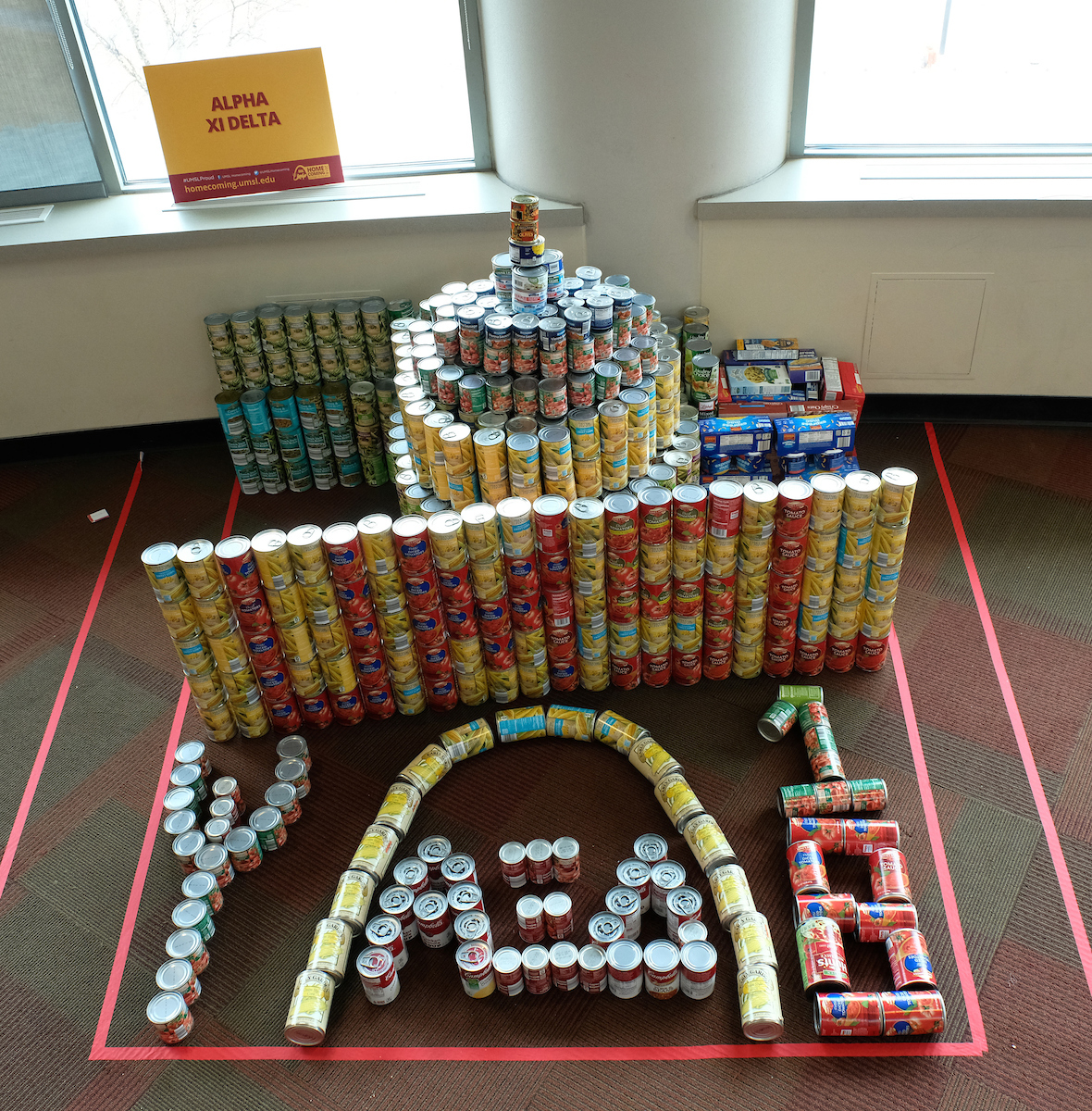 UMSL colors were central to the entry from Alpha Xi Delta sorority.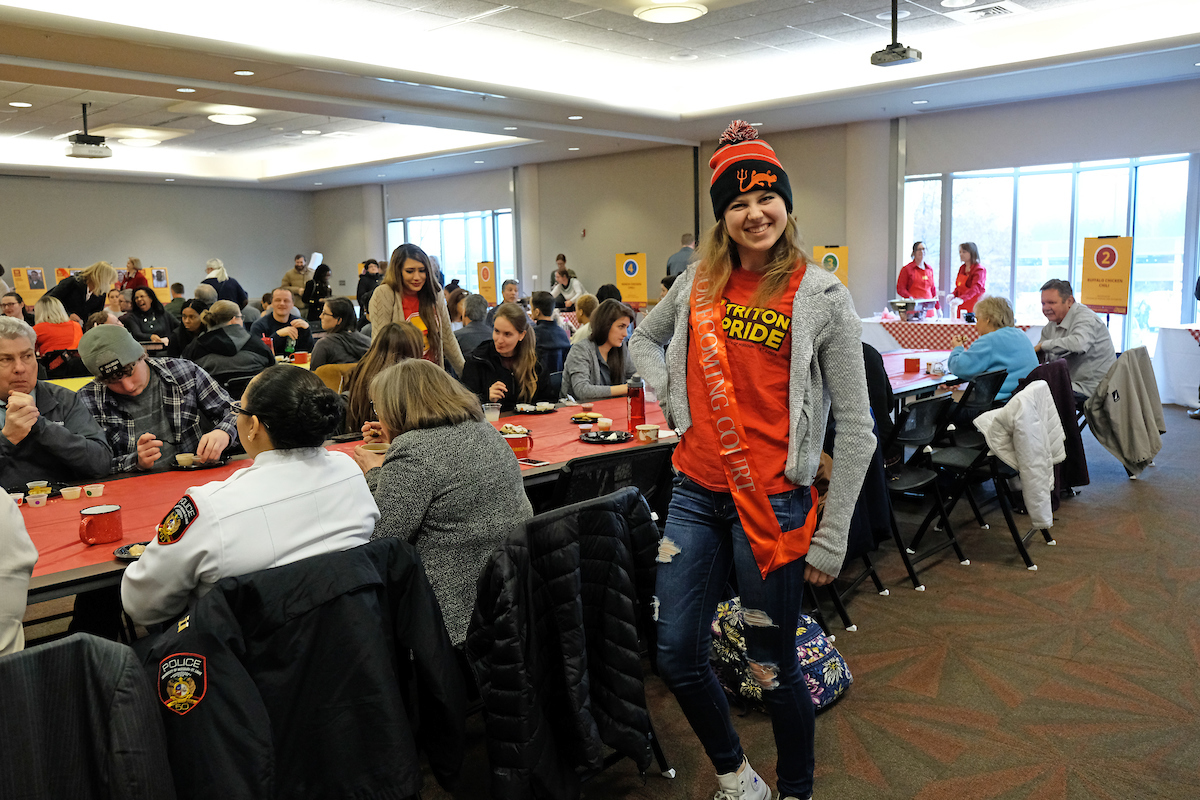 Faculty, staff and students gathered Thursday in the Century Rooms of the Millennium Student Center and indulged in the annual Chili Feed. The event raised $1,139 to benefit the Pagedale Family Support Center.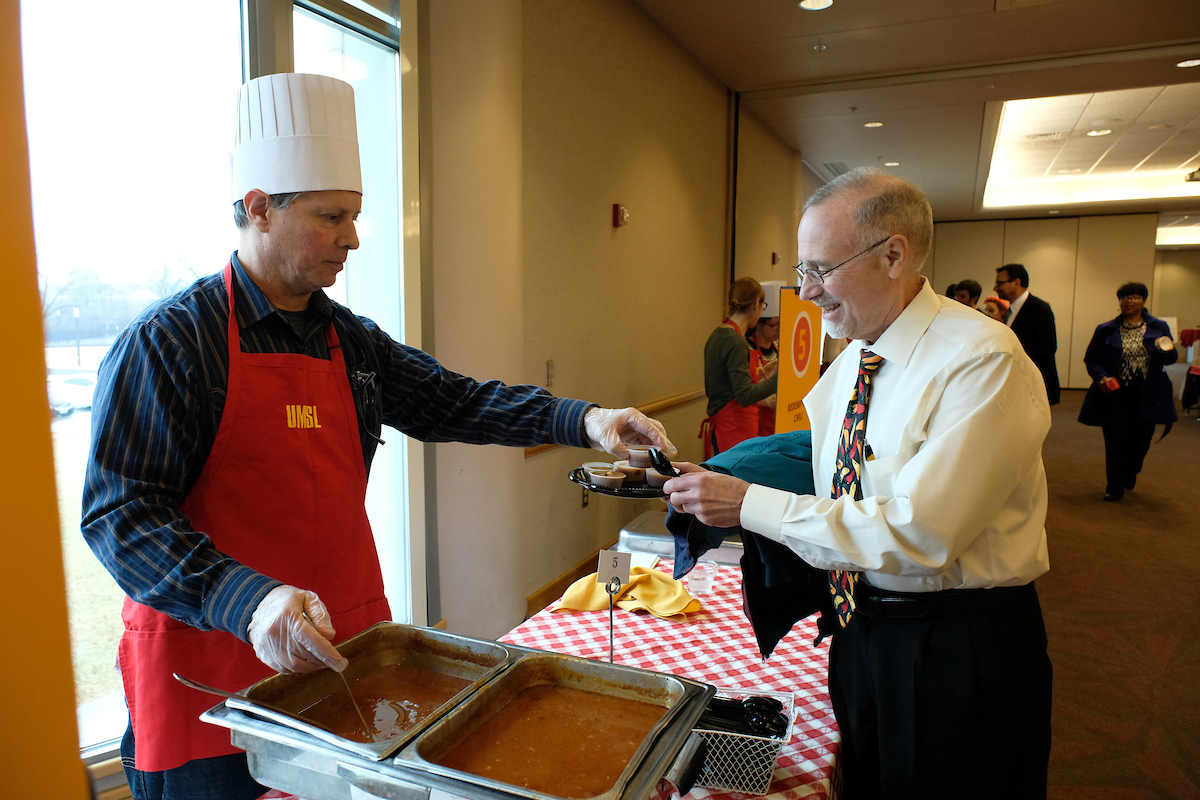 Associate Professor Joe Pickard (left) served up "redemption chili" to Chancellor Tom George. The entry from the School of Social Work won the Golden Ladle Award.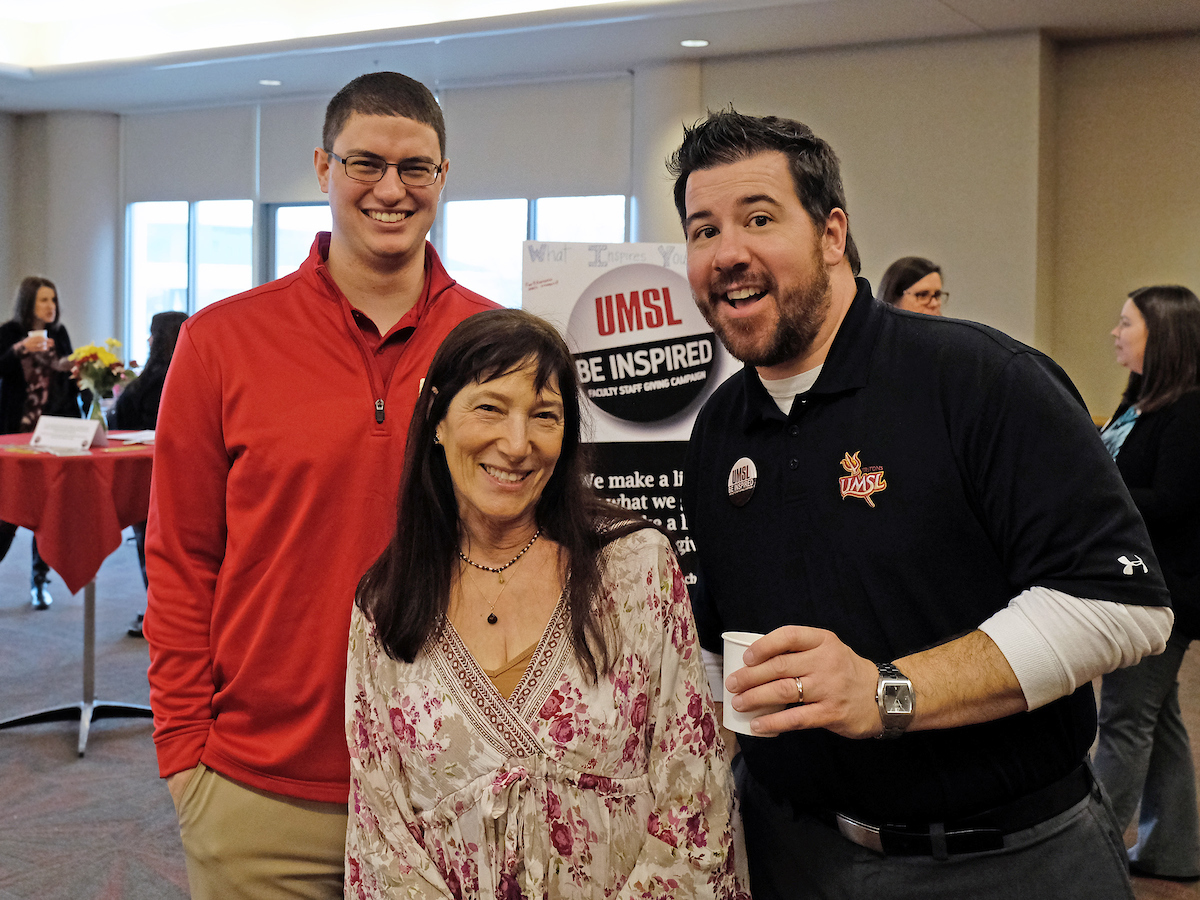 Kyle Igle (left), the assistant director of student and young alumni engagement, posed with Kathleen Nigro, the director of the gender studies program, and Drew Griffin, the director of admissions, on Thursday at the launch of this year's Be Inspired faculty and staff giving campaign.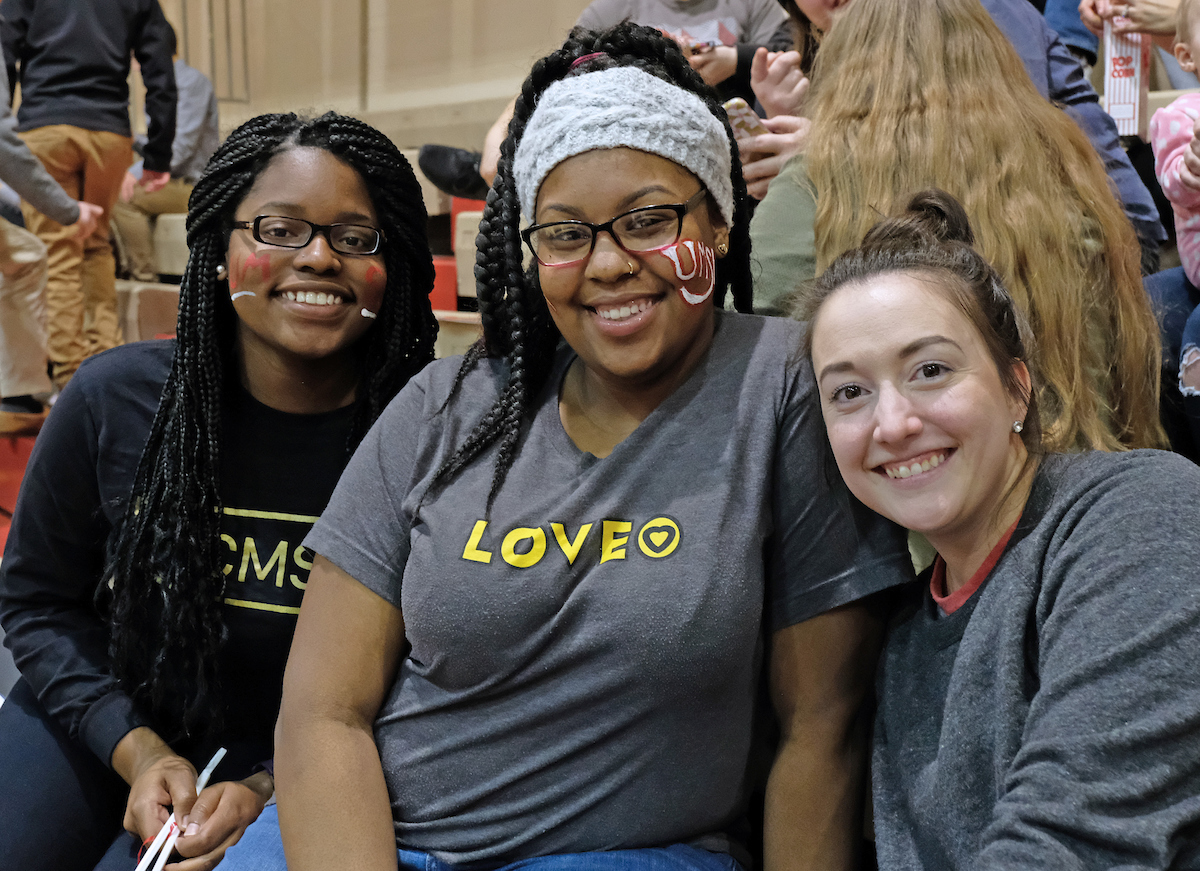 Students turned out to cheer on the women's and men's basketball teams against Quincy for the Pack the Stands event Thursday night.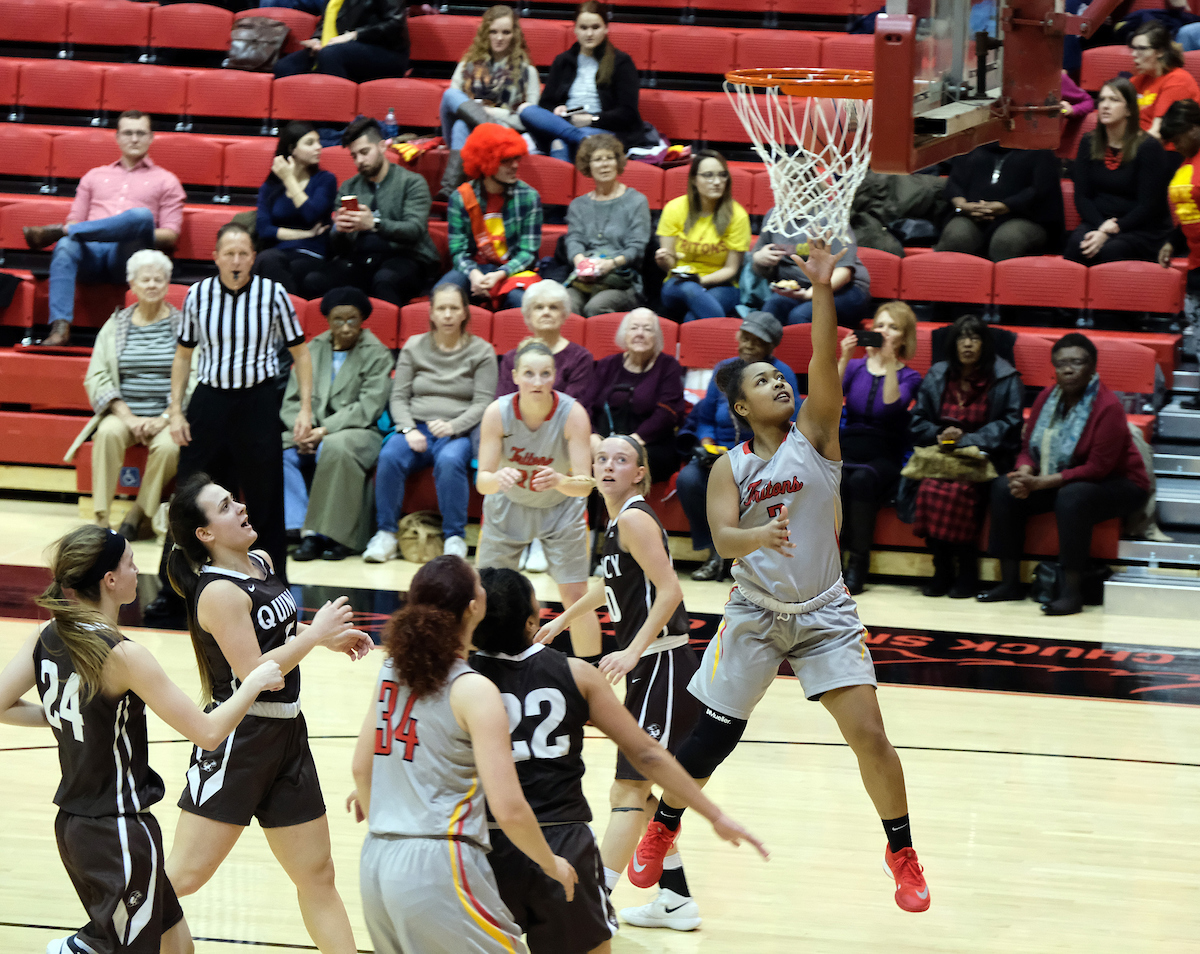 Junior guard Arielle Jackson (right) scored 23 points to help the women's basketball team roll to a 91-75 victory over Quincy. It was the Tritons' 12th consecutive victory and capped an unbeaten season in the Mark Twain Athletic & Fitness Center.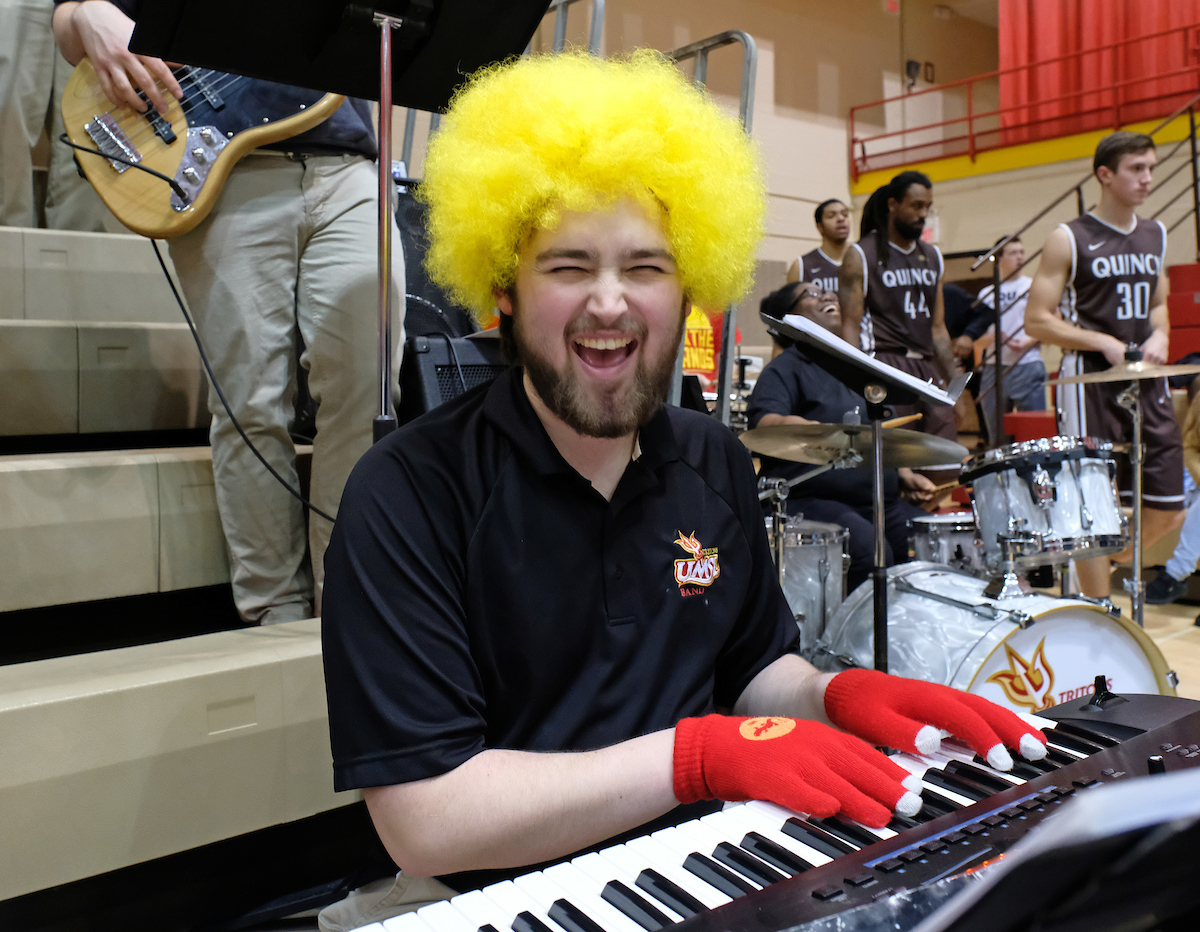 Senior music major Ethan Saake showed off his spirit while stroking the keyboard with The Triton Sound.
Fans were all smiles during the Pack the Stands event.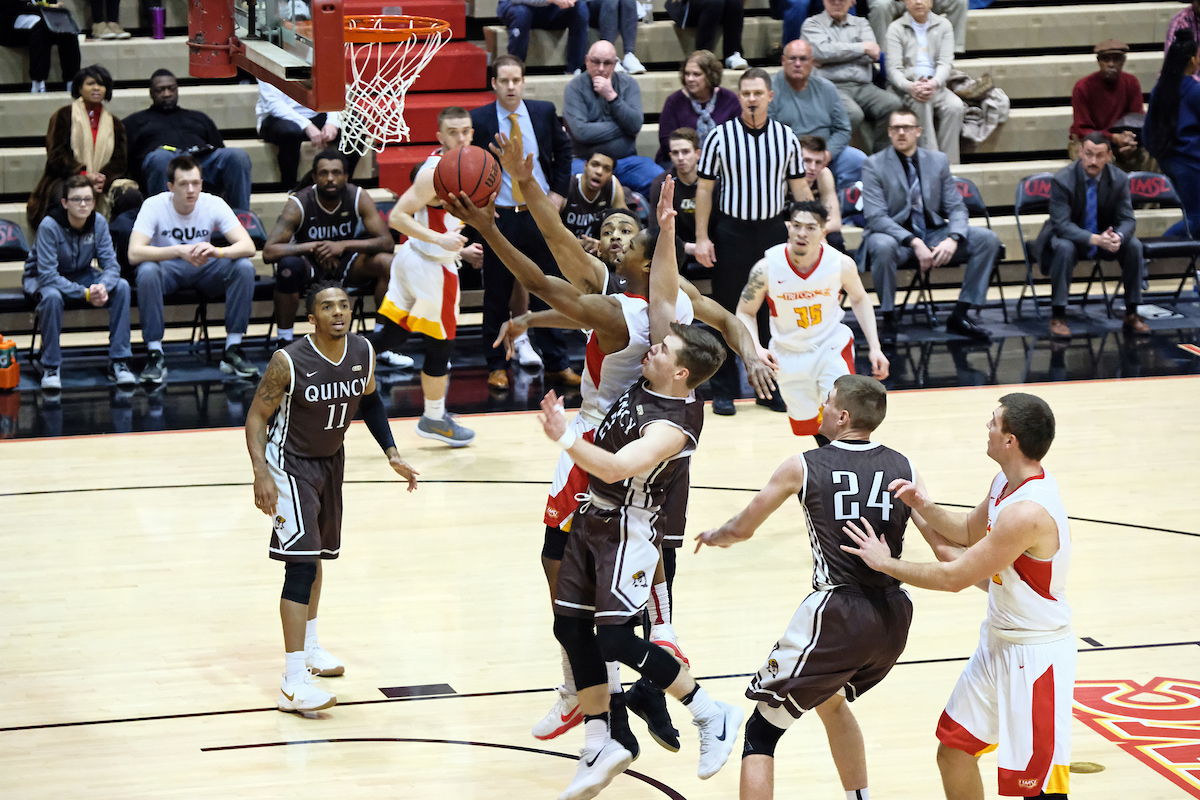 Freshman guard Anthony Hughes drove for two of his 19 points while helping the Tritons men's basketball team to an 80-57 victory over the Hawks. Hughes also hit five 3-pointers in the game as the men won their 14th game.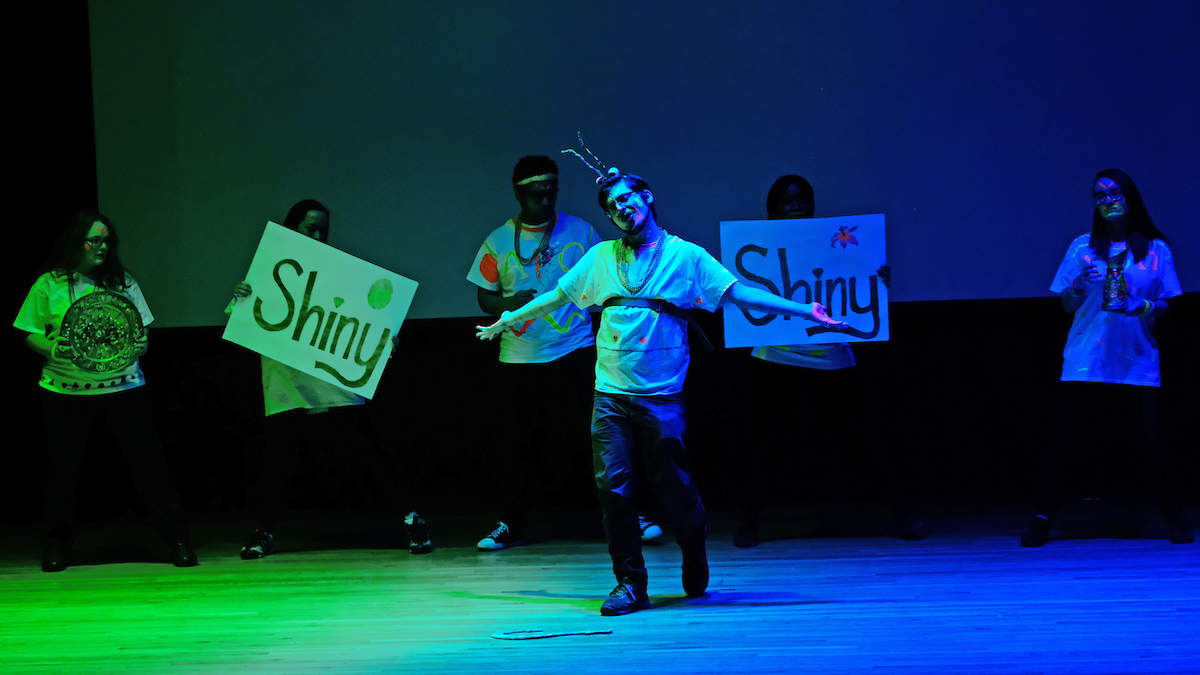 Students performed to Haysi Fantayzee's song "Shiny Shiny" during one of the Lip Sync competition acts on Friday night at the J.C. Penney Auditorium.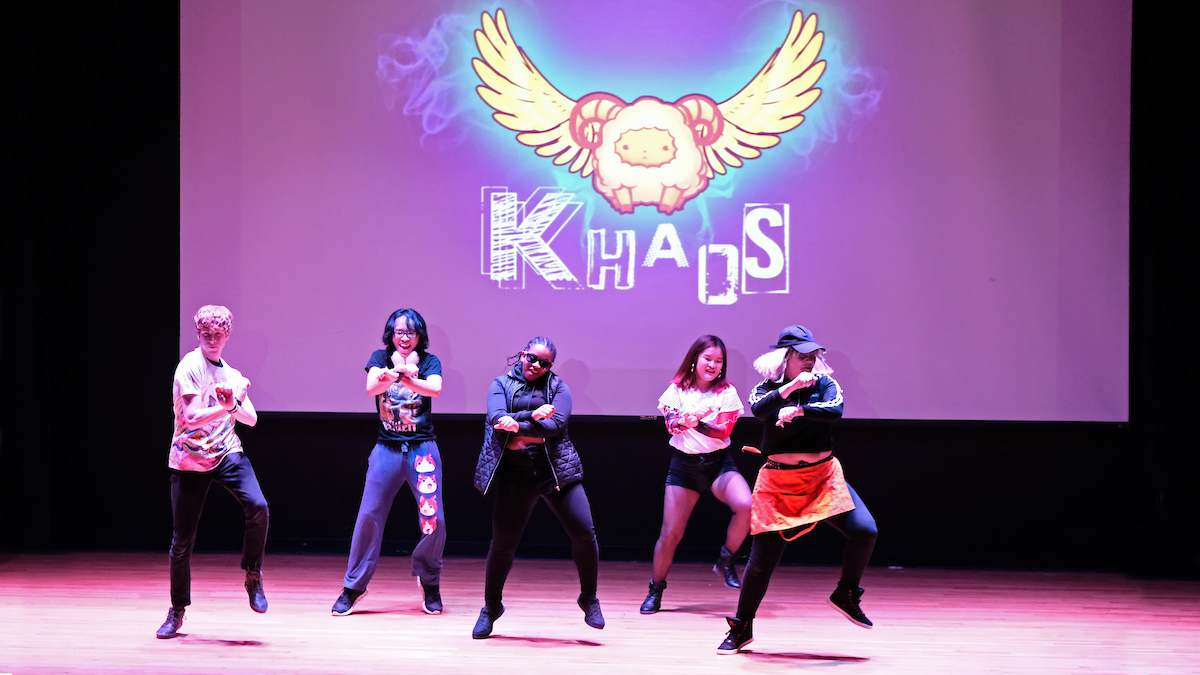 KHAOS, UMSL's K-Pop Dance team, danced during a winning performance in the Lip Sync competition.
Students showed off their moves Saturday night as Homecoming 2018 came to a close with the annual dinner and dance at the Hilton St. Louis at the Ballpark.

Short URL: https://blogs.umsl.edu/news/?p=72801