Eye on UMSL: Across the sea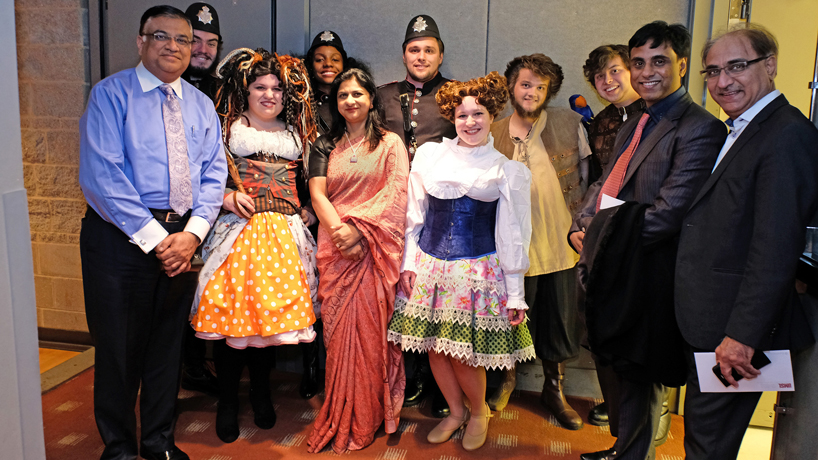 The Consul General of India–Chicago Neeta Bhushan (front row, third from left) visited the University of Missouri–St. Louis Wednesday to promote business projects between Missouri and India as well as help bolster the partnership between UMSL and Osmania University in Hyderabad, India.
Bhushan was joined by Redberri Corporation Chairman Deepak Kant Vyas (at left), her husband and Joint Secretary of the Ministry of External Affairs for the Government of India Anurag Bhushan (second from right) and Vice President of Adani Group Shailesh Vyas (at right). The tour included stops at four campus buildings, a visit with Chancellor Tom George, a planned conversation with international students and an impromptu meeting of cast members of UMSL Opera Theatre's production of "The Pirates of Penzance."
The students pictured are (back row, from left) Nick Bashaw, Malena Smith, Michael Echkhoff, Ryan Caito, Joel Brown and (front row, from left) Emese Mattingly and Mary Vance.
This photograph was taken by UMSL photographer August Jennewein and is the latest to be featured in Eye on UMSL.

Short URL: https://blogs.umsl.edu/news/?p=73025