Eye on UMSL: Quilting circles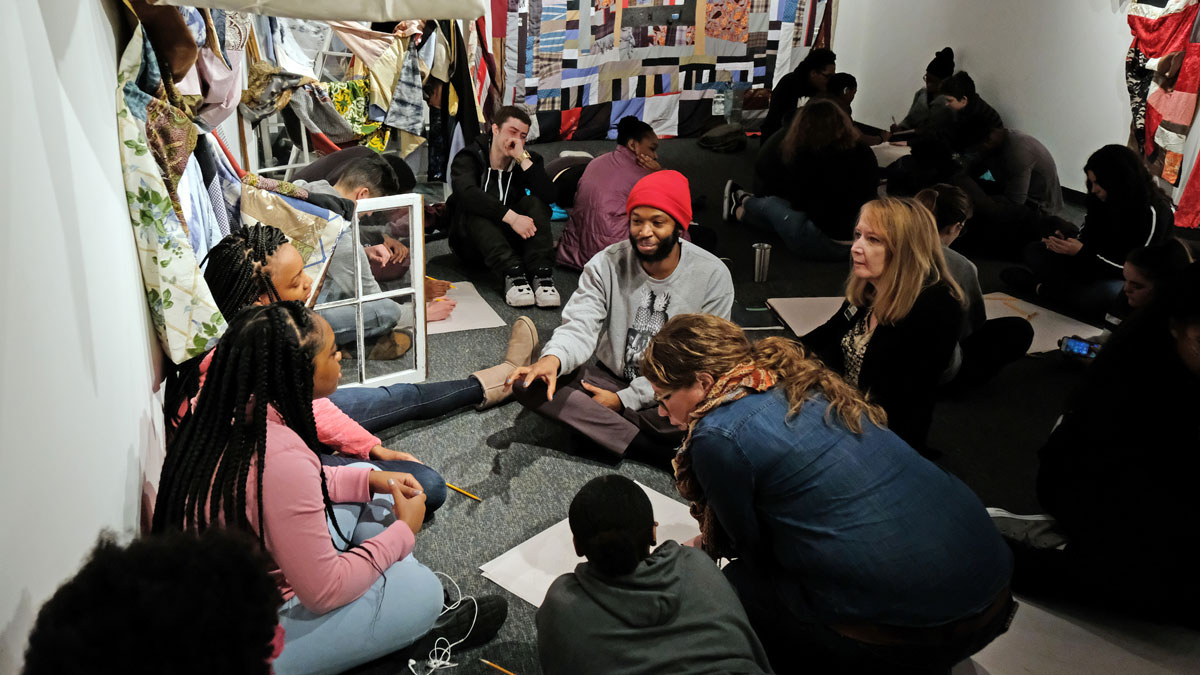 St. Louis quilting artist Basil Kincaid (center) had students from McCluer North High School circle around on the floor as he led their master class during their recent visit to his exhibition "Gates" at Gallery 210 on the campus of the University of Missouri–St. Louis.
The students and Kincaid discussed the connection of art and identity and how quilting can express culture, personality and a sense of belonging to friends, families and histories larger than the individual self. As they sat on the floor, the communal atmosphere allowed full expression of ideas and feelings with the artist, recalling the social tradition of quilting, which Kincaids family has practiced and passed on to generations for more than 100 years.
UMSL Supervisor of Art Education Maggie Peeno (right of Kincaid) coordinated the McCluer North students' visit of "Gates." The exhibition remains on display until May 15 at Gallery 210.
This photograph was taken by UMSL photographer August Jennewein and is the latest to be featured in Eye on UMSL.

Short URL: https://blogs.umsl.edu/news/?p=73307