Old cookbooks, pamphlet binding and Adam and Eve engraving just some of the gems at Mercantile print fair
For those with exquisite taste or simply an interest in the unique, artistic and sometimes historic, this past weekend's St. Louis Fine Art, Rare Book and Paper Arts Fair had all to please collectors' appetites and the common eye.
The 12th annual fair took place in the J.C. Penney Conference Center at the University of Missouri–St. Louis and was organized by the St. Louis Mercantile Library housed on UMSL's campus.
It brought together 30 local and national dealers who offered a variety of pieces ranging from watercolors, historic photographs and fine American and European art, to local handmade books and oil paintings.
All proceeds from the fair benefit the Mercantile Library's collection and conservation funds.
Scroll below for a photo gallery of select booths.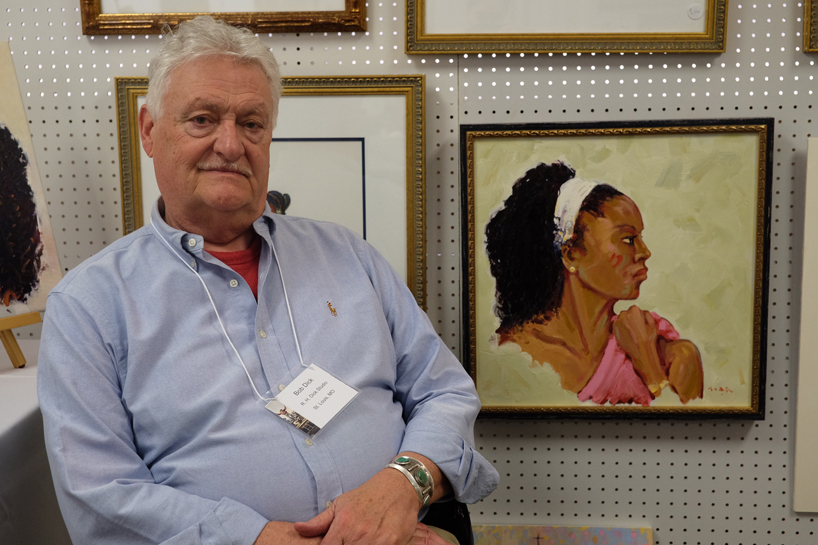 Bob Dick, originally from Kansas City, Missouri, poses next to his portrait of a longtime friend Crystal Diggs, who is a violinist in The Naples Philharmonic in Florida. Dick, who owns R. H. Dick Studio in Kirkwood, Missouri, spoke to his signature twin red strokes on the cheek of his subjects. "It marks their strength, brings out their cheeks and calls on the African queen in them," he said.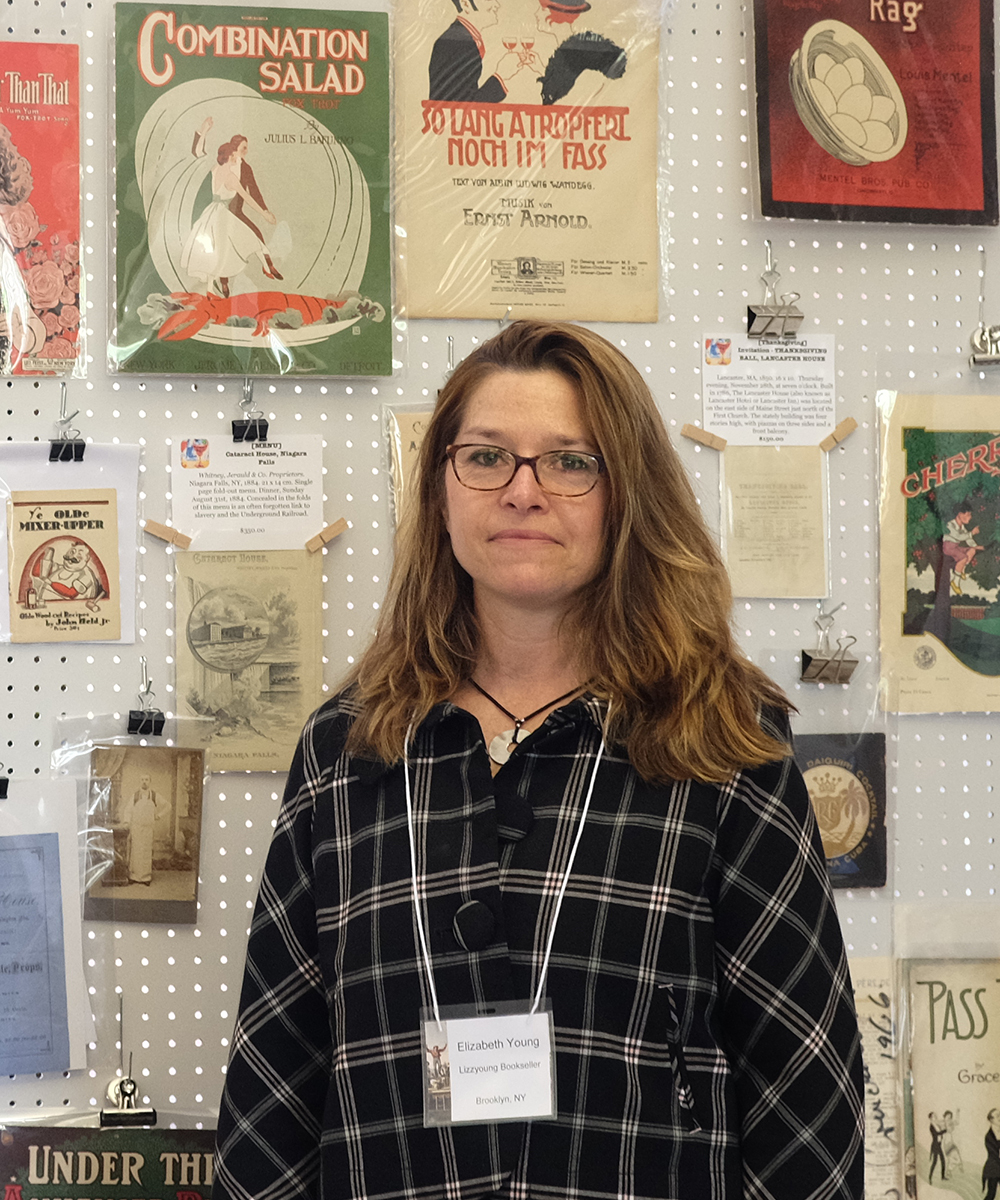 Elizabeth Young, an antiquarian bookseller, is a former chef whose father was a book dealer. She lives in Brooklyn, New York, and decided to bring her cooking- and food-focused selection to the St. Louis Fine Print, Rare Book & Paper Arts Fair for the first time. "I'm usually on the East Coast or West Coast, so I wanted to come to the middle of the country and make new contacts, meet new people," said Young, who also has a sister in Columbia, Missouri.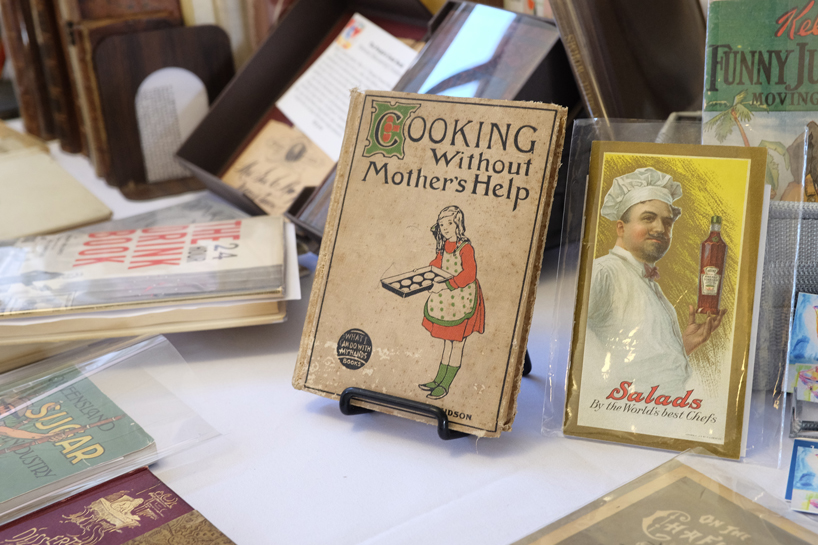 "Cooking Without Mother's Help," published in 1902, was one of the many rare cookbooks Young had on display. She said many of the old books aren't as exact as modern recipe and cooking how-to guides because women were expected to already know many of the tips, tricks, ingredients and measurements that mothers were supposed to have passed on. This makes "Cooking Without Mother's Help" a bit of an oddity for its age.
Casually laying on Young's table were several menus from Au Pere de Nico, a swinging restaurant from the late 60s and 70s in Chelsea, London. It was the place to be seen in, as is evident from the several famous signatures on the top menu, including one from Louis Armstrong.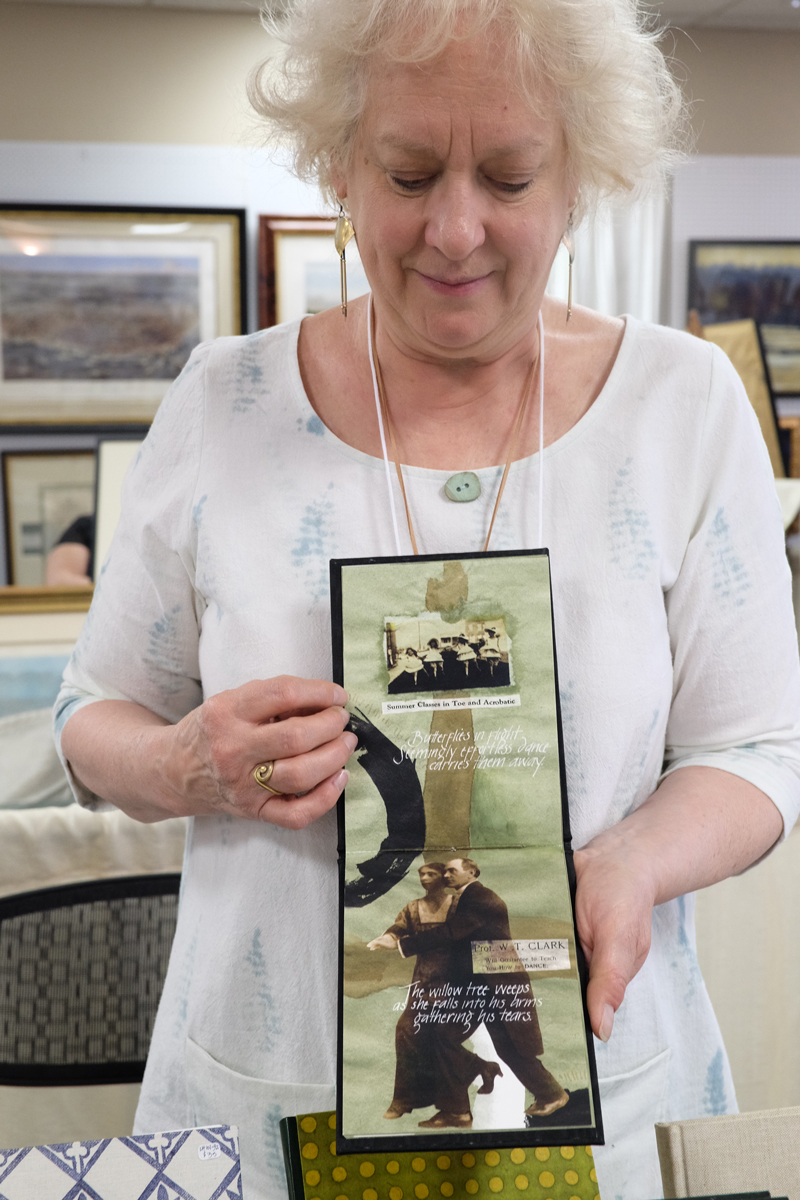 Joanne Kluba, a book binder in St. Louis, holds open a finely bound art book she created. Inside is artwork devoted to the life and images of Ann Quark, a woman for whom Kluba's father helped care.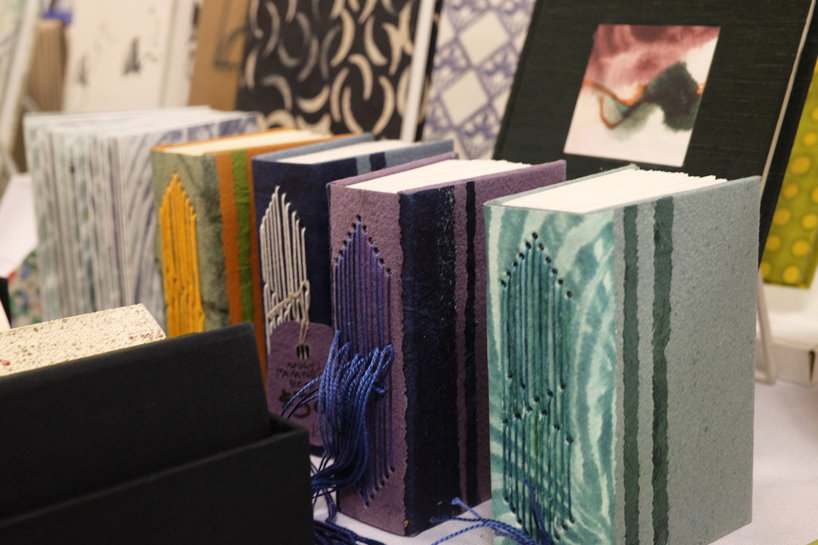 Kluba practices all kinds of book binding, including pamphlet binding (as shown here). She created the colorful journals above, which are multiple single pamphlet bindings compiled together to form a larger journal. All of her pieces are 100 percent handmade.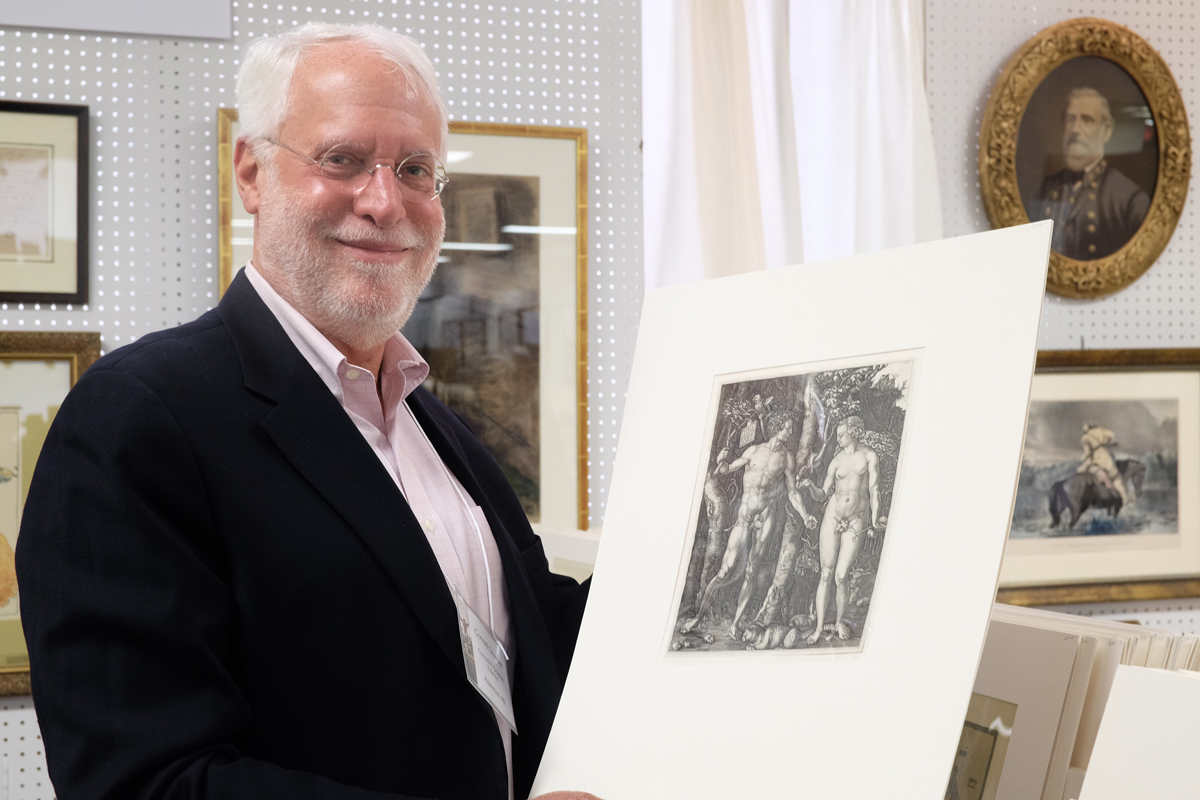 Fine Art Dealer Conrad Graeber, based in Maryland, returned to the fair for a second year. He poses with a 1566 engraving by German artist Johannes Wierix.
"What is remarkable about the engraving is that it is an exact copy of Albrecht Dürer's 'Adam and Eve' engraving from 1504 made when Wierix was 16 years old," Graeber said. "He decided to become an engraver and taught himself by copying Dürer's work. Rather than making this a forgery, he changed the inscription in the top left corner to indicate that this was an image invented by Dürer but made by Wierix at the age of 16."
It was one of the many European and British pieces Graeber offered among the overwhelmingly American-focused art at the fair.
Media Coverage
St. Louis Post-Dispatch
KMOX (1120 AM)

Short URL: https://blogs.umsl.edu/news/?p=73716