Logan University, UMSL establish joint health services for students
The collaboration of two higher education institutions in St. Louis has resulted in a partnership that provides free or reduced chiropractic and eye care services to students attending Logan University and University of Missouri-St. Louis.
Enrolled UMSL students, their spouses and dependents will be eligible to receive chiropractic services at either of Logan University's two Health Centers, on campus in Chesterfield, or St. Peters, Missouri. In return, currently enrolled Logan students, their spouses and dependents will be eligible to receive eye and vision care when visiting any of UMSL's College of Optometry's three full-service eye care facilities in the St. Louis area.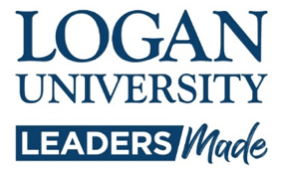 Students who participate in the reciprocal clinic program receive complementary new patient exams, with reduced fees for any additional exams, procedures or diagnostic services.
"We are extremely delighted to partner with UMSL to offer comprehensive care services from our chiropractic physicians, while our Logan students receive vision care from UMSL," said Calvin Thomas, IV, chief of clinic operations and strategic innovation at Logan University's Heath Centers. "The partnership exemplifies the sharing of health resources with an enhanced, programmatic, peer-to-peer clinical educational experience for our students."
"This is a great opportunity to expand services to our respective students and their families, while also giving our optometry and chiropractic students access to more hands-on experiences at our clinics," said UMSL College of Optometry Dean Larry Davis said. "It's a win-win for our students."
Students from UMSL with a current valid student ID may make an appointment for chiropractic care at either of Logan's Health Center locations. Students from UMSL with a current valid student ID will need to accompany their spouse and/or dependent or the first visit to receive the benefit.
Under the agreement, Logan will provide UMSL students:
One complementary new patient examination.
Ongoing office visits, re-examinations, X-ray views/interpretations and diagnostic ultrasounds at a 50 percent discount.
Spinal and extremity manipulations at a 50 percent discount.
Logan chiropractic services are provided at:
Montgomery Health Center at Logan University
1851 Schoettler Road, Chesterfield, MO 63017
(636) 230-1990
Logan Chiropractic St. Peters Health Center
6131 Mid Rivers Mall Drive, St. Peters, MO 63304
(636) 397-3545
Under the agreement, UMSL will provide Logan students:
One annual complementary comprehensive primary care examination.
Ongoing diagnostic services and procedures at a 50 percent discount.
40 percent reduction on eyeglasses [frames and lenses].
20 percent reduction on eligible contact lens materials.
UMSL optometry services are provided at:
University Eye Center on UMSL's South Campus
7840 Natural Bridge Road, St. Louis, MO 63121
(314) 516-5131
Lindell Eye Center
3940 Lindell Blvd., St. Louis, MO 63108
(314) 516-5016
East St. Louis Eye Center on East St. Louis Community College
East St. Louis Center, Building D, Suite 2030
601 James R. Thompson Blvd., East St. Louis, IL 62201
(618) 274-0169
About Logan University
Logan University is dedicated to creating health care leaders of tomorrow by combining its strengths of world-class faculty, tailored curriculum, hands-on experience and a vibrant campus community. Since 1935, Logan has remained grounded in chiropractic education—with the flagship Doctor of Chiropractic—and also offers doctorate, master's and bachelor degrees online and on-campus. Logan is located on a sprawling 112-acre campus in Chesterfield, a western suburb of St. Louis. To learn more, visit logan.edu.
College of Optometry at University of Missouri–St. Louis
The University of Missouri–St. Louis is the largest public research university in Eastern Missouri. Its College of Optometry is the state's premier center for professional optometric education and clinical experience. UMSL optometry graduates practice throughout the state and country and are among an elite group of eye-care professionals setting national standards for education and professional care.

Short URL: https://blogs.umsl.edu/news/?p=74179