Cultivating the next writers of the literary world
The budding writers of the MFA in Creative Writing program climb the stairs to the fourth floor of Lucas Hall at the University of Missouri–St. Louis, past the Rembrandt poster that becomes a familiar sight and signal of the next hours focused on refining words, plot, syntax, form and meaning.
A handful of faculty, with fiction writers Mary Troy and John Dalton and poets Steven Schreiner and Shane Seely at the program's core, help guide these ambitious souls toward poetry and fiction theses, manuscripts and hopefully publications.
The MFA program – now in its 20th year – has grown into a true incubator of the next Maya Angelous, T.S. Eliots and Mark Twains to come out of St. Louis.
Beyond writing, students gain experience working on Natural Bridge, the program's literary journal, which serves as a springboard for graduates into editor positions with journals nationwide.
They also have opportunities to run reading series through the Graduate Writers Association and practice teaching as part of Writers in the Schools.
The varied academic and professional experiences of the program make for talented, adaptive and driven graduates that take their skill with words on to many professions, often working 9-5 jobs while toiling away on their writing projects late into the night or in the wee hours of the morning.
In only 20 years, MFA alumni have gone on to write and publish more than 50 books. Here, we offer a glimpse into five of those writers and their creative works.
Sally Van Doren explores a modern woman's domestic interior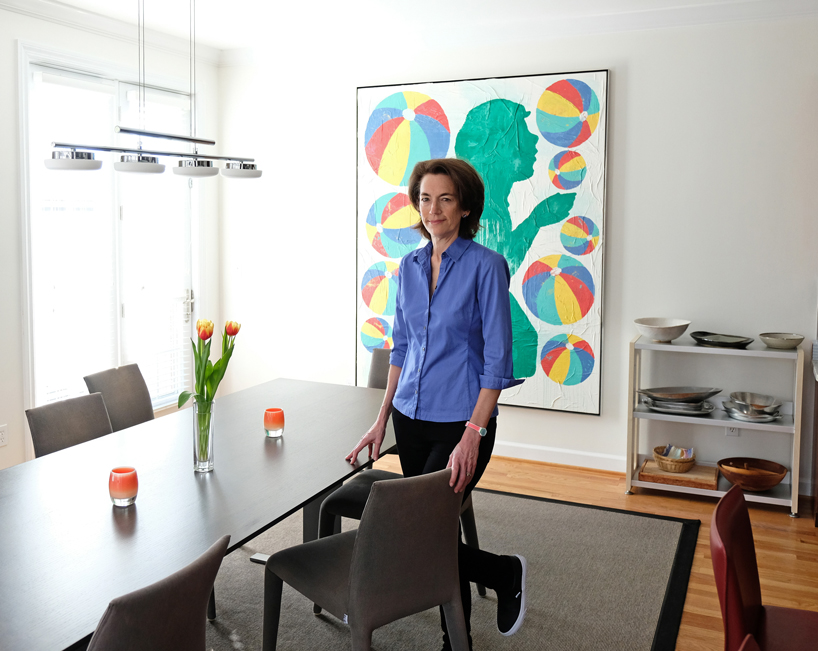 The minutiae of home life – the lurch of the washing machine, a neighbor's sycamore trees, a mother scrubbing shoes in the driveway – fills Sally Van Doren's latest book of poems "Promise."
"A lot of my poems are sort of clues to who I am," says Van Doren, MFA 2000, who spends her time writing poetry and caring for her family.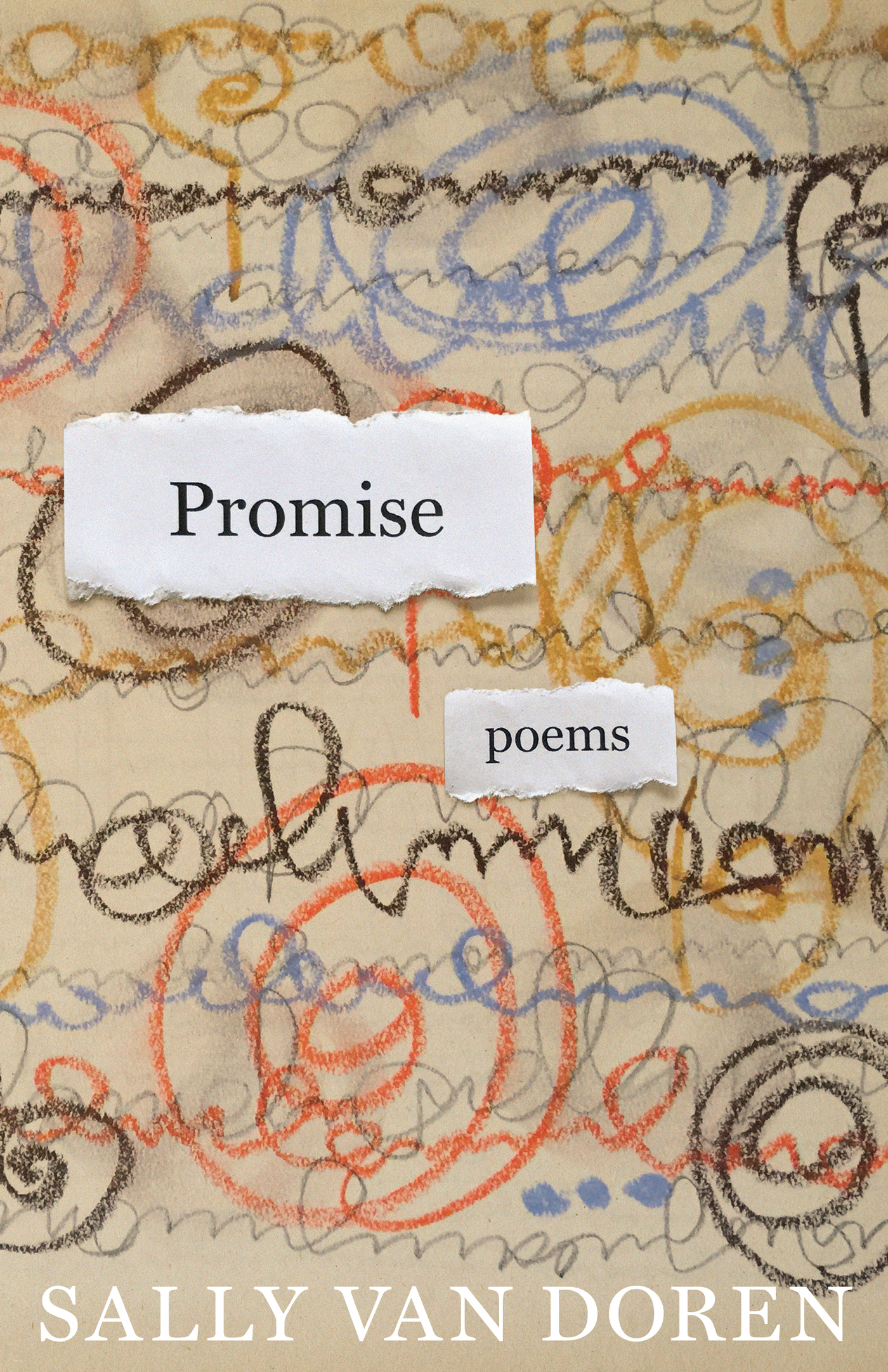 The collection is anything but docile with its cunning, sometimes sassy observations of interior life as the speaker tackles chores and gazes at her neighborhood block through windows.
"Promise" is Van Doren's third book out of Louisiana State University Press, preceded by "Possessive" (2012) and "Sex at Noon Taxes," which won the 2007 Walt Whitman Award from the Academy of American Poets and broke Van Doren onto the poetry scene.
"I let language lead my first two books," she says. "This third book, I'm letting my own narrative and emotions lead me."
Van Doren's eye for the small moments continues in her poems, which she describes as "spontaneous gestures of emotion, psychological state or mood translated into lyric poetry."
Van Doren grew up in Ladue, Missouri, and graduated from Princeton University with a BA in comparative literature before earning her MFA from UMSL. She splits her time between St. Louis and New York and has taught in St. Louis Public Schools and at the 92nd Street Y. She's currently editing her next manuscript from the Connecticut farmhouse of famous poet Mark Van Doren, her husband's grandfather.
Adolescent friendship, basketball and family crisis fill Michael Nye's debut novel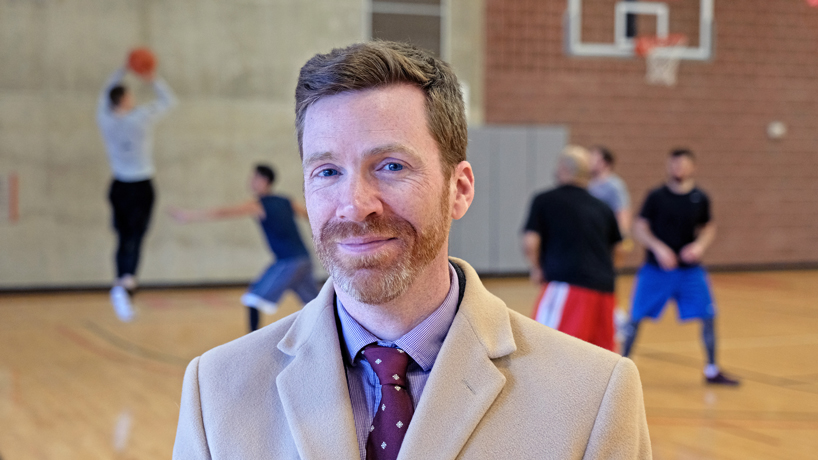 Michael Nye's "All the Castles Burned," out of Turner Publishing this February, takes place in the halls and on the basketball court of Rockcastle Preparatory Academy in Cincinnati, Ohio.
It's a fictitious setting inspired by Nye's past in a private school in the city's suburbs.
"I liked that it was familiar for the reader, but I also wanted to make it new for them," says Nye, MFA 2006, of the high school scene.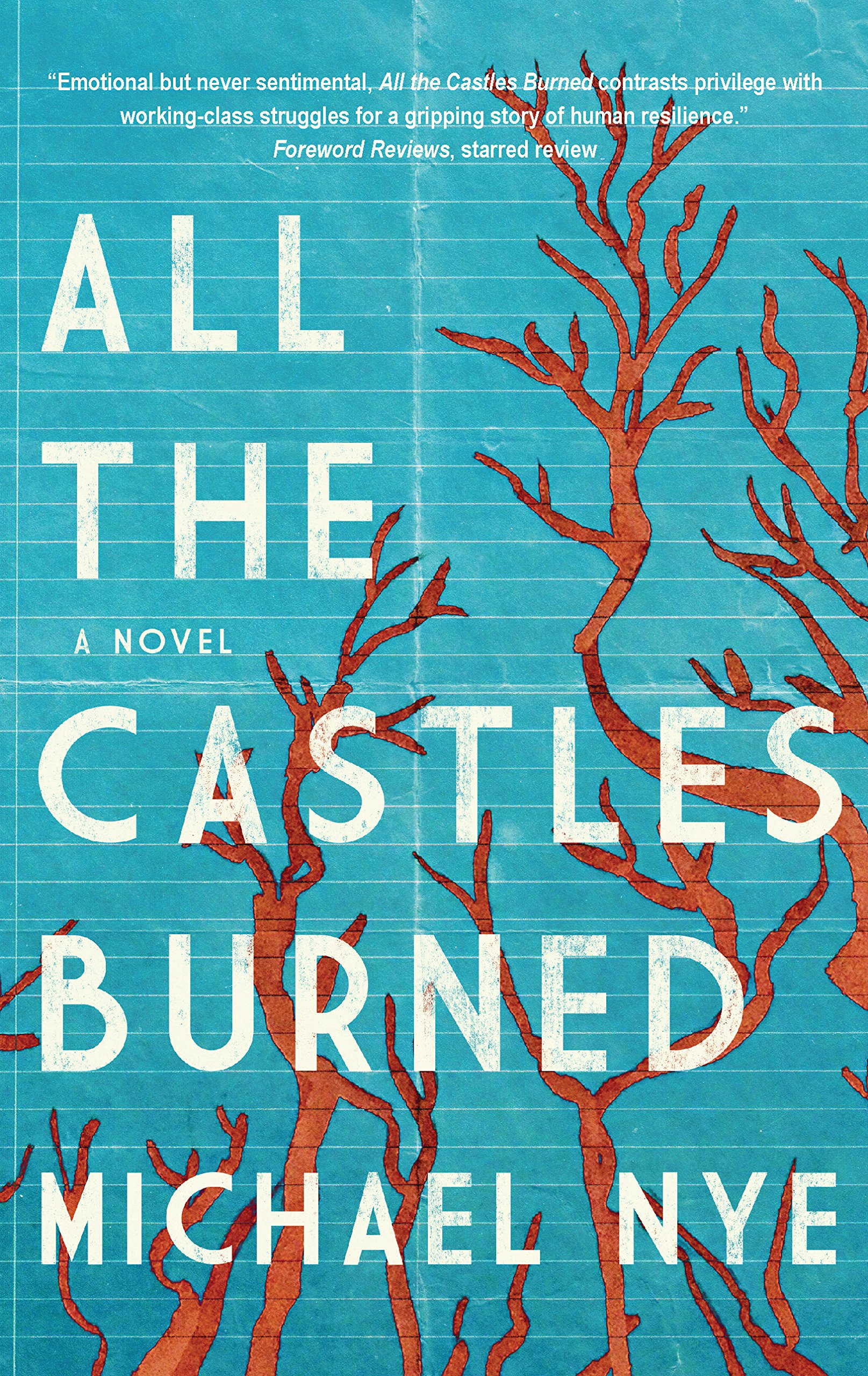 He does so with a fresh telling of male adolescent friendship as the novel follows Owen Webb, a working-class boy who earns a scholarship to Rockcastle and befriends wealthy and popular Carson Bly.
"I'm interested in what divides the wealthy from the working class and how teen boys get along and not in the usual flat sense that they're written in," Nye says. "At that age, they really express themselves physically through sports."
Nye also mines the depths of his past with a father who lived a secret double life as a thief and was arrested when Nye was 12.
The results of an absent father become an undercurrent in the novel, straining Owen's friendship and threatening his promising future.
Nye first published "Strategies Against Extinction," a short story collection out of Queen's Ferry Press in 2012 and has served as editor of multiple literary magazines, including Natural Bridge, the Missouri Review and Boulevard. He holds a bachelor's degree in English from The Ohio State University. He lives in Columbus, Ohio, and works as a digital marketer for AARP, doing search engine optimization. He's currently at work on another novel.
Angela Mitchell reveals the 'wild and wooly' Ozarks and the terrible in people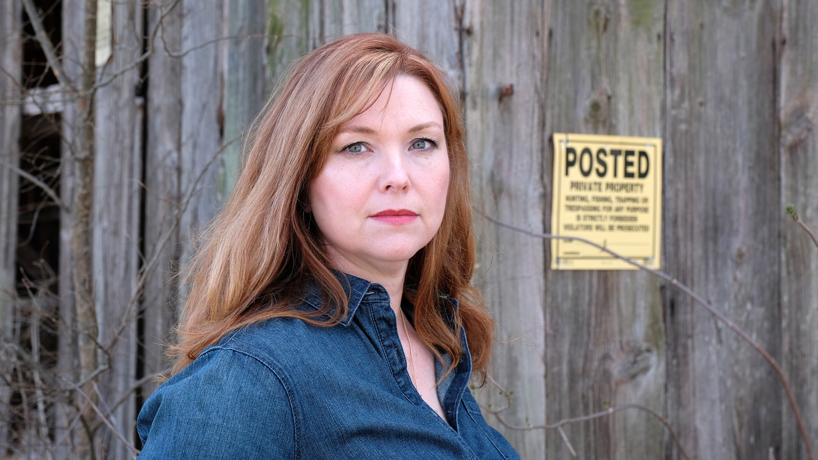 Angela Mitchell, MFA 2012, thought only sophisticated places and people occupied literature until she read Eudora Welty's everyday Mississippi world.
Mitchell grew up in the Ozarks, which she calls "wild and wooly." It's the setting of her forthcoming short story collection "Unnatural Habitats and Other Stories" out of WTAW Press.
Her stories examine the effects of drugs and money laundering on the rural, hilly area and its people, who can't hide away so easily anymore with the intrusion of cell phones and the internet.
The collection has seven stories, including a closely tied trilogy, which tells the tale of two men and a woman who run a high-risk insurance company as a front for the drugs they sell.
"An awful lot of my best characters are not particularly likable," Mitchell says. "In fact, I think a couple are really, really terrible."
Mitchell goes a level deeper, exploring her characters' prolonged adolescence, lack of independence and parent/child relationships.
"Even horrible people have a child, parent or someone who just adores them – even when they don't deserve love," Mitchell says. "That's pretty interesting to me. Salt with the sweet. One enhances the other."
In addition to an MFA, Mitchell holds a BA in English from the University of New Orleans and an MEd from the University of Arkansas. Mitchell lives in St. Louis, where she directs a community writing workshop and serves as an associate editor for december magazine. She's an eighth generation native of southern Missouri, where she maintains a small farm on her family's land, and is at work on her first novel.
Ron Austin tells stories of strife and strength in north St. Louis City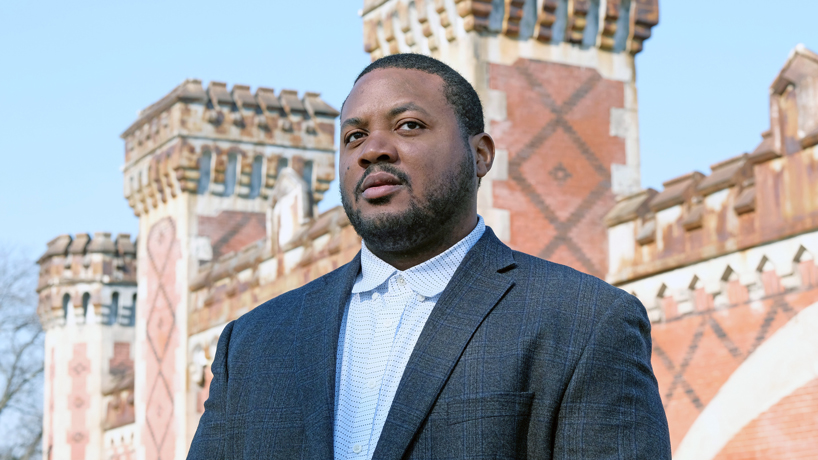 The North Grand neighborhood, where Ron Austin, MFA 2012, grew up, lies at the heart of his first short story collection, "Avery Colt Is A Snake, A Thief, A Liar."
Twelve stories follow Avery, a loose persona of Austin, from age 9 to 17 as he lives in a community struggling with the effects of zoning practices, segregation and lack of services.
A fictionalized version of his grandparents' corner market parallels the neighborhood's decline while themes of toxic masculinity arise in the narrative.
The forthcoming collection won the Nilsen Literary Prize out of Southeast Missouri State University Press.
Austin noted that readers find the title intriguing, perhaps because it is twofold in meaning. It captures Avery's self-questioning of his own virtue and also how Austin believes black men and women face unfair judgment.
"Sometimes folks who don't understand your experience assume your conditions define your character," he says. "I want to change that perspective for the better."
Austin won a 2016 Regional Arts Commission artist fellowship to complete his story collection and begin additional projects. He lives in St. Louis and holds a BA in English from Saint Louis University in addition to his MFA. Austin is at work on another short story cycle that will serve as the basis for a magical realist novel about destructive capitalism and industry.
A poetry that dances makes up bilingual writer María Balogh's books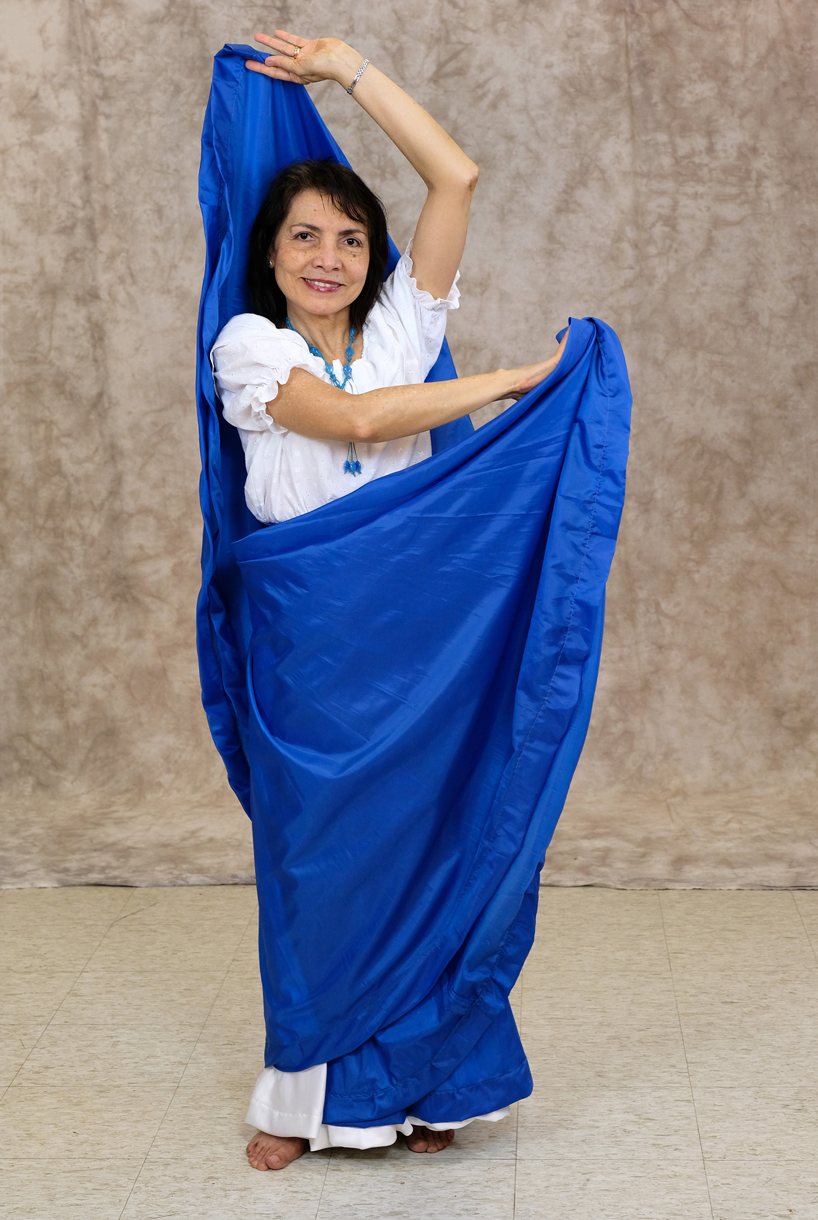 María Balogh sometimes finds herself composing poems as she sweeps the bright colorful skirt of her traditional folkloric dress to the music of her home country, Colombia.
"I've been told my poem 'Caribeña' – song to the Caribbean woman – just dances away," says Balogh, MFA 2007, who feels drawn to combine the two art forms in her books.
"Bailar Caribeño," meaning "Caribbean Dance," was Balogh's first book of poems published by Ediciones Torremozas, a Spanish press based in Madrid.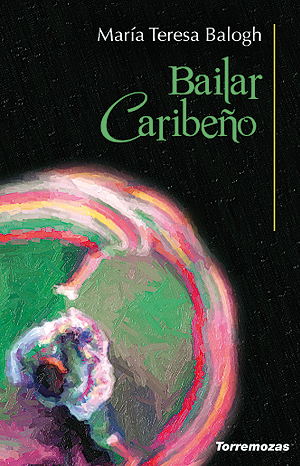 A bilingual poet, she's transferred the poems from their original English forms, many of which she features in her second book of poetry, fiction and nonfiction "Cumbia Soul," published by Cool Way Press.
Balogh originally started creative writing in English to honor and tell the life story of her grandmother, an avid dancer herself.
"Pretty soon her character came to life," she says. "She was my grandmother, yet she wasn't. She became a character of her own."
But Balogh's poems find inspiration in other characters as well, from the newspaperman to children begging on the street.
"I'm especially drawn to social issues," she says. "I feel the need to talk about it and show it."
Balogh studied languages at Universidad del Atlántico in Barranquilla, Colombia. She moved to the U.S. in the late '90s to earn an MA in foreign languages and literature from Southern Illinois University Carbondale. Balogh is an associate teaching professor of Spanish at UMSL. She dances for Grupo Atlántico, a folkloric dance group in St. Louis and continues to write.
This story was originally published in the spring 2018 issue of UMSL Magazine. Have a story idea for UMSL Magazine? Email magazine@umsl.edu.
The 51 books by MFA alumni
14 novels

Dan Begley
Ms. Taken Identity

Denise Bogard
The Middle Step
After Elise

Michael Nye
All the Castles Burned

Angie O'Gorman
The Book of Sins

Jason Rizos
Supercenter
Prom Night on the River of Death

J.E. Robinson
Skip Macalester

John Joseph Ryan
A Bullet Apiece

Inda Schaenen
Saddle Wise: Rainy Day Rescue
Saddle Wise: The Quarter Horse
Saddle Wise: School Day Rides
All the Cats of Cairo
Things Are Really
Crazy Right Now

5 short story collections

Ron Austin
Avery Colt Is A Snake, A Thief, A Liar

Angela Mitchell
Unnatural Habitats and Other Stories

Michael Nye
Strategies Against Extinction

J.E. Robinson
The Day Rider and Other Stories

Ryan Stone
Best Road Yet

2 nonfiction books

Adam Patric Miller
A Greater Monster

Rewa Zeinati
Nietzsche's Camel Must Die

 

4 scholarly/ academic books

Julia Gordon-Bramer
Fixed Stars Govern a Life: Decoding Sylvia Plath
Decoding Sylvia Plath's "Daddy": Discover the Layers of Meaning Beyond the Brute
Decoding Sylvia Plath's "Lady Lazarus": Freedom's Feminine Fire

Inda Schaenen
Speaking of Fourth Grade: What Listening to Kids Tells Us About School in America

26 poetry collections

Kelli Allen
Imagine Not Drowning
L'appel du Vide
Some Animals
How We Disappear
Otherwise, Soft White Ash
Applied Cryptography

María Balogh
Cumbia Soul
Bailar Caribeño

Allison Creighton
Drawing Down the Moon

Matthew Freeman
Everything I Love Restored and Other Poems
Trying to Take a Nap

Eve Jones
Bird in the Machine

Tim Leach
Corncurls for the Medulla Oblongata
Icarus Flees the Garden of Earthly Delights

Colleen McKee
The Kingdom of Roly-Polys
Nine Kinds of Wrong
A Partial List of Things I Have Done for Money
My Hot Little Tomato

Matthew Schmeer
Twenty-One Cents

Ryan Patrick Smith
The Death Metal Pastorals

Jen Tappenden
Independent City

Sally Van Doren
Sex at Noon Taxes
Possessive
Promise

Jason Vasser
Shrimp

Rewa Zeinati
Bullets and Orchids

Short URL: https://blogs.umsl.edu/news/?p=74127