Scenes from a spirited first week of the 2018 fall semester
University of Missouri–St. Louis photographer August Jennewein and his camera were all over campus last week, capturing scenes of students getting involved and getting back to studying at the start of the 2018 fall semester. This gallery includes 12 of his favorites for UMSL Daily readers.
Find more of his campus photos from last week on UMSL's Instagram and Flickr feeds and keep checking back for the sights that catch his eye in the year ahead.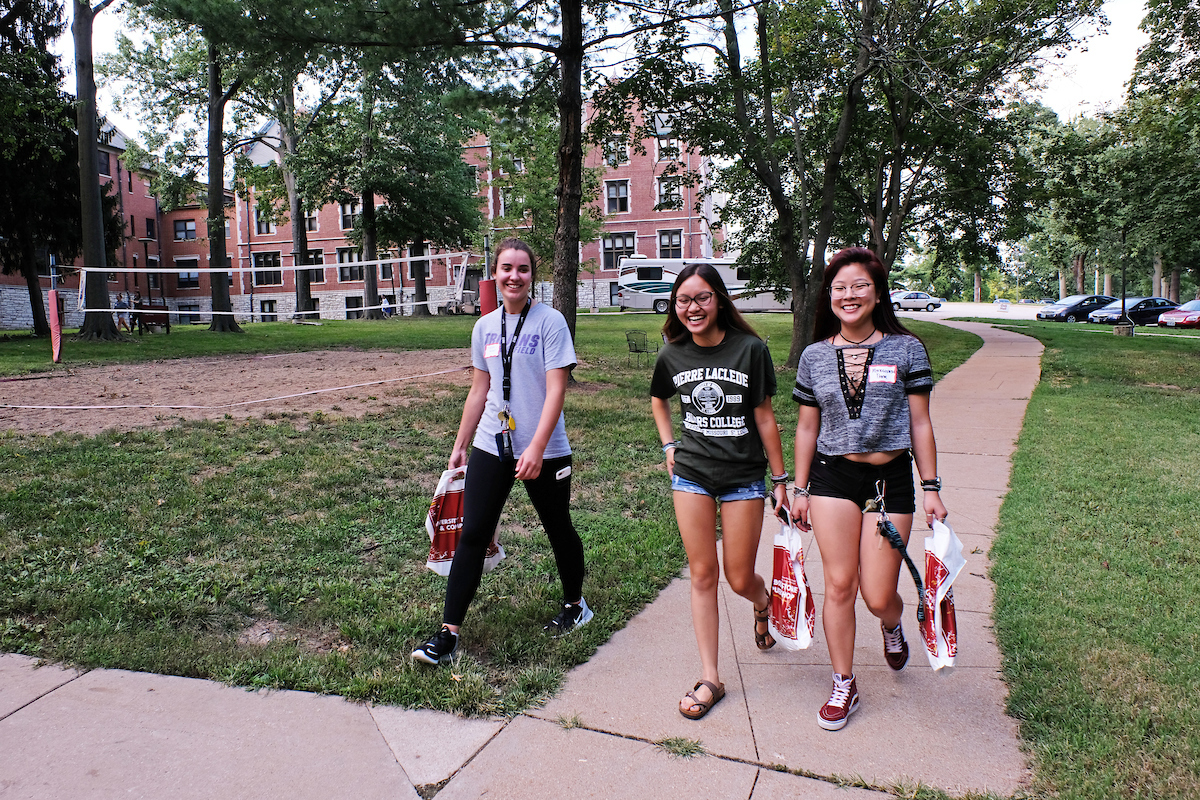 The first week of the fall semester couldn't have been complete without a stop at the UMSL Triton Store.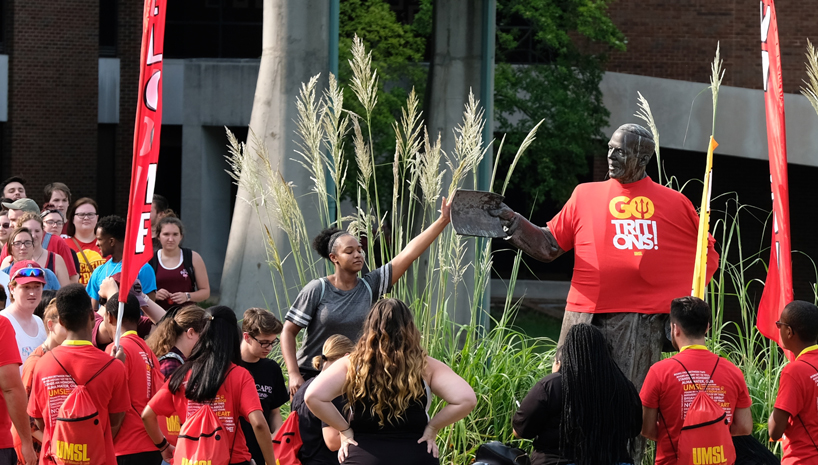 Following Triton tradition, new students surrounded the Wayne Goode statue and rub it for good luck during the Serendipity Sendoff.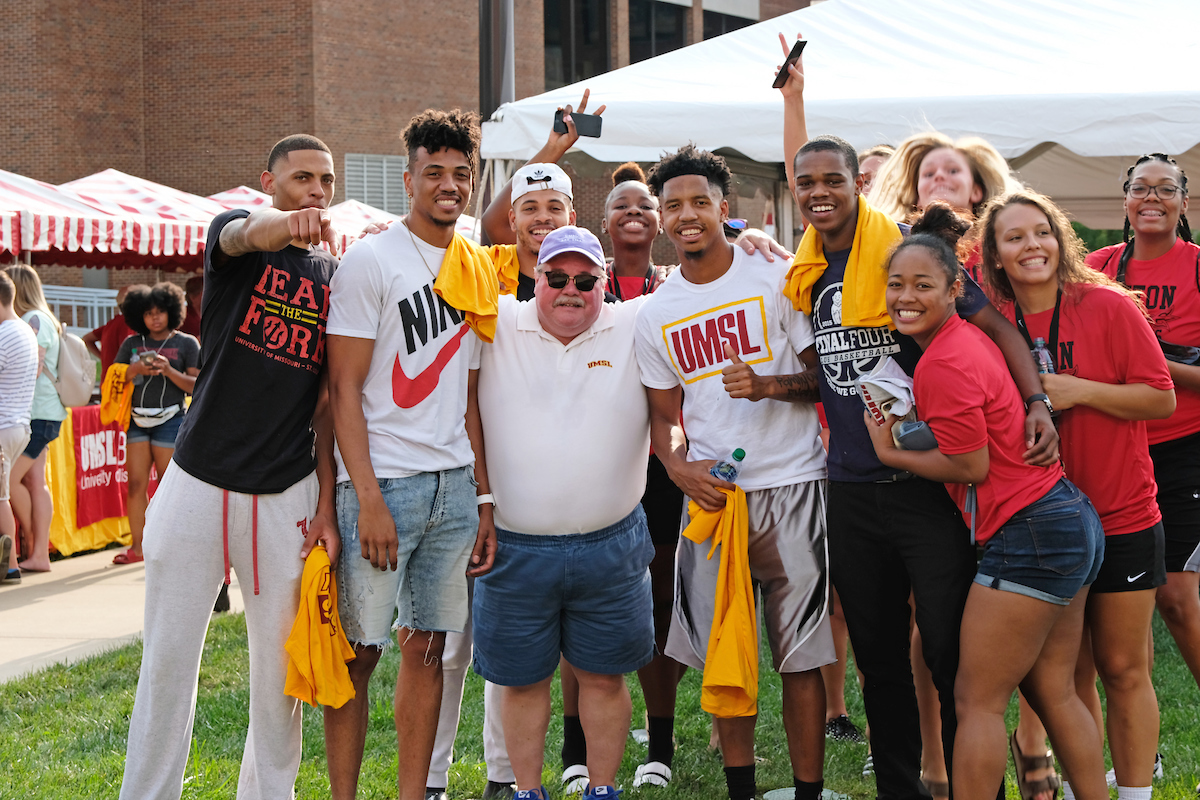 Curt Coonrod (center), vice provost for student affairs & dean of students, enjoyed the Welcome Picnic with members of the UMSL men's and women's basketball teams.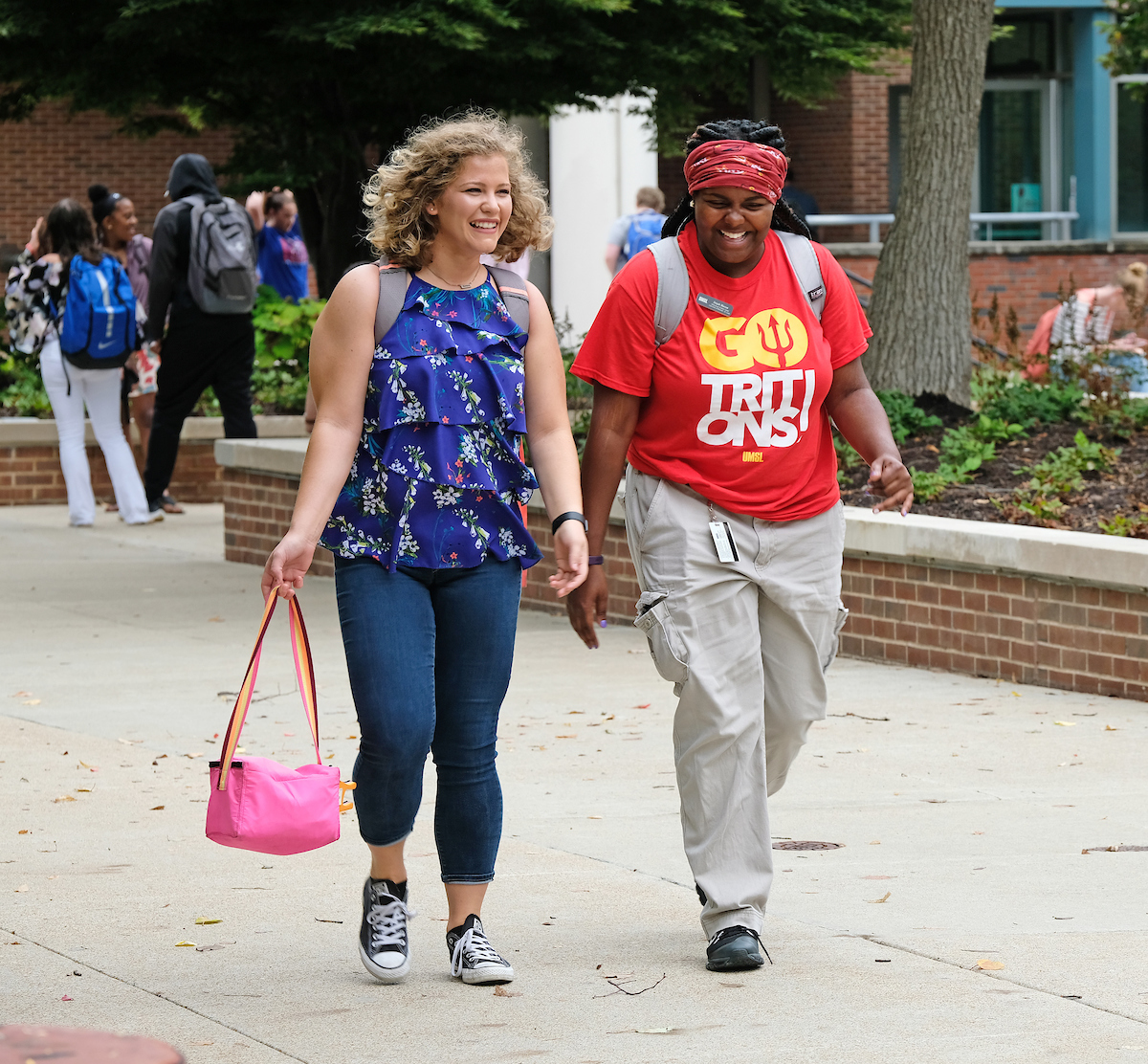 Students reunited with friends and made their way through the bustling Quad with classes back in session.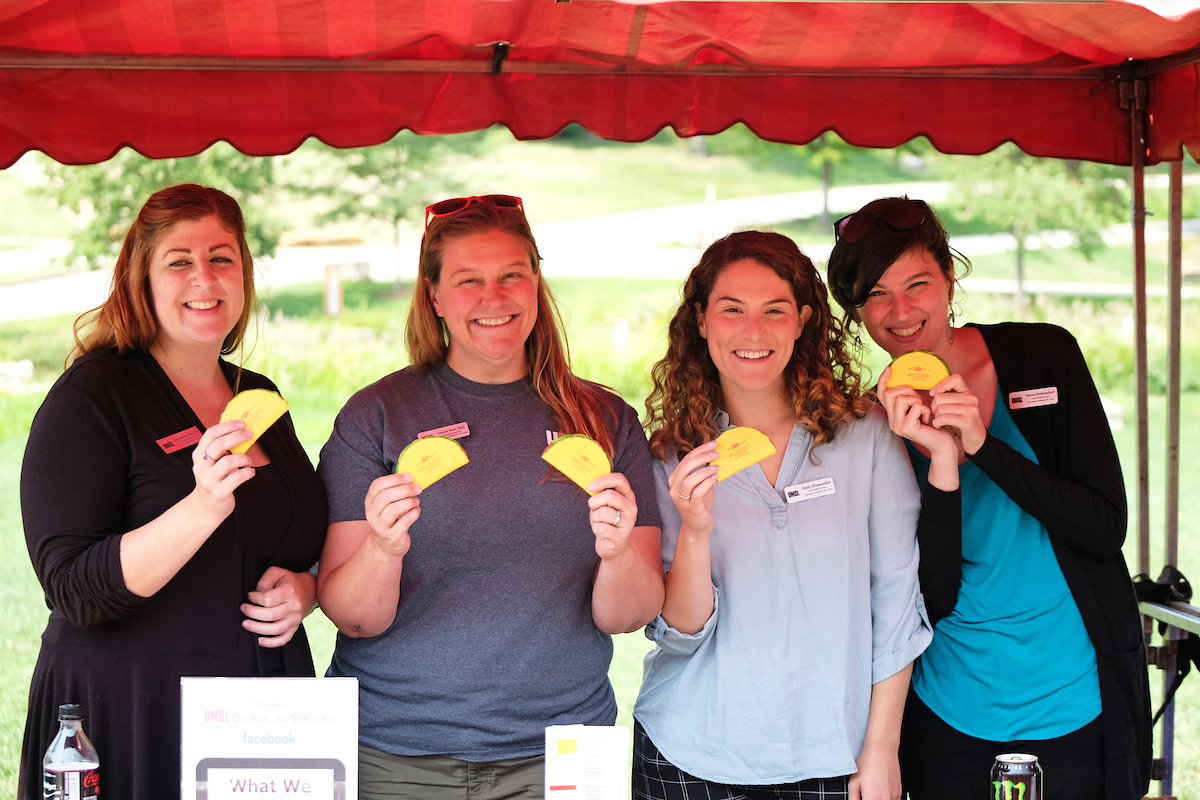 UMSL Counseling Services staff members (from left) Karen Munkel, Laura Holt, Emily Blumenthal and Sarah Benkendorf were among the university staffers passing out souvenirs Wednesday at the Fall Involvement Expo.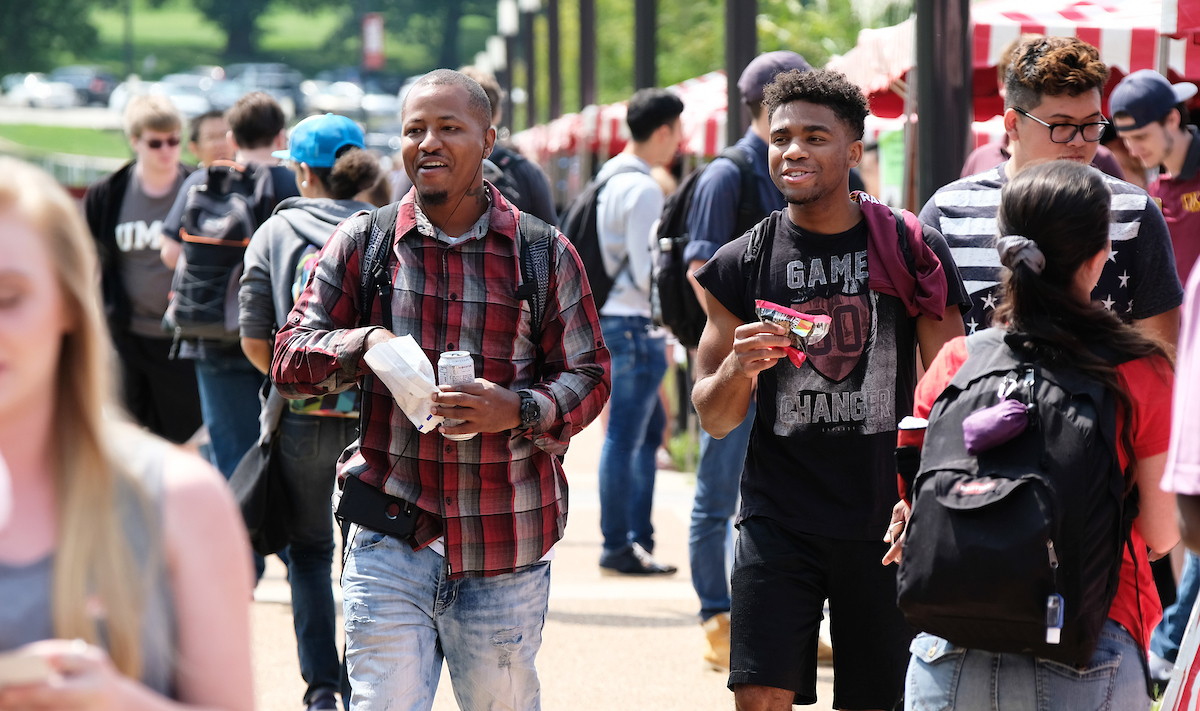 During the expo, students navigated between numerous stands that lined The Commons and Millennium Student Center patio.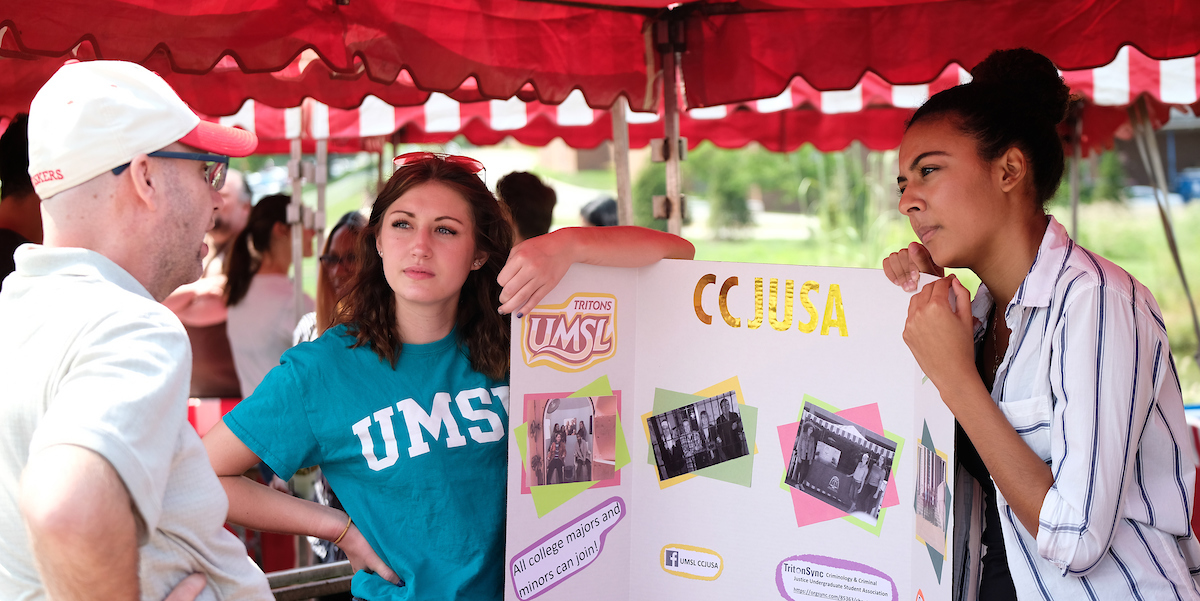 Representatives from the Criminology and Criminal Justice Undergraduate Student Association shared stories about their organization, which is one of 100 registered UMSL student clubs, during the expo.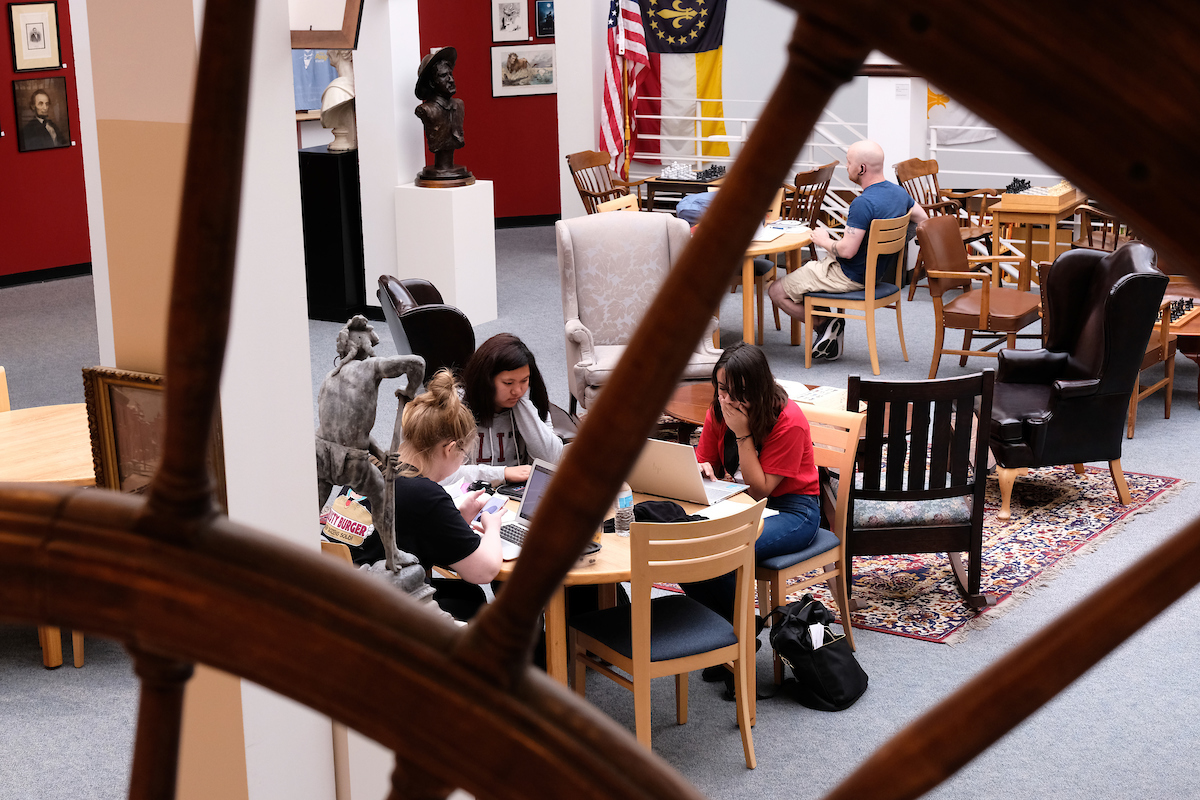 It's never too early to start studying. Group of students huddled in the St. Louis Mercantile Library in between classes.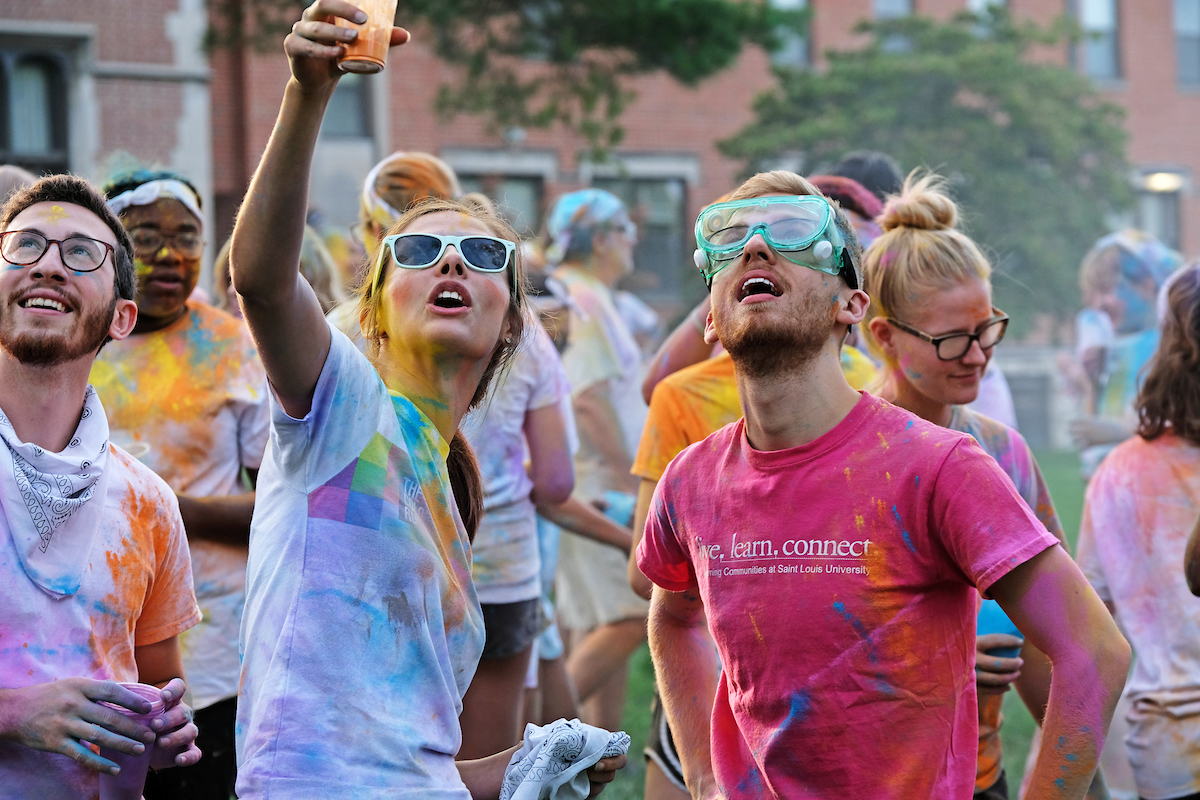 The first week of the fall semester didn't include any once-in-a-lifetime cosmic events like last year's solar eclipse, but students still turned their heads to the sky during Paint-a-Palooza Thursday evening on the front lawn of the Pierre Laclede Honors College.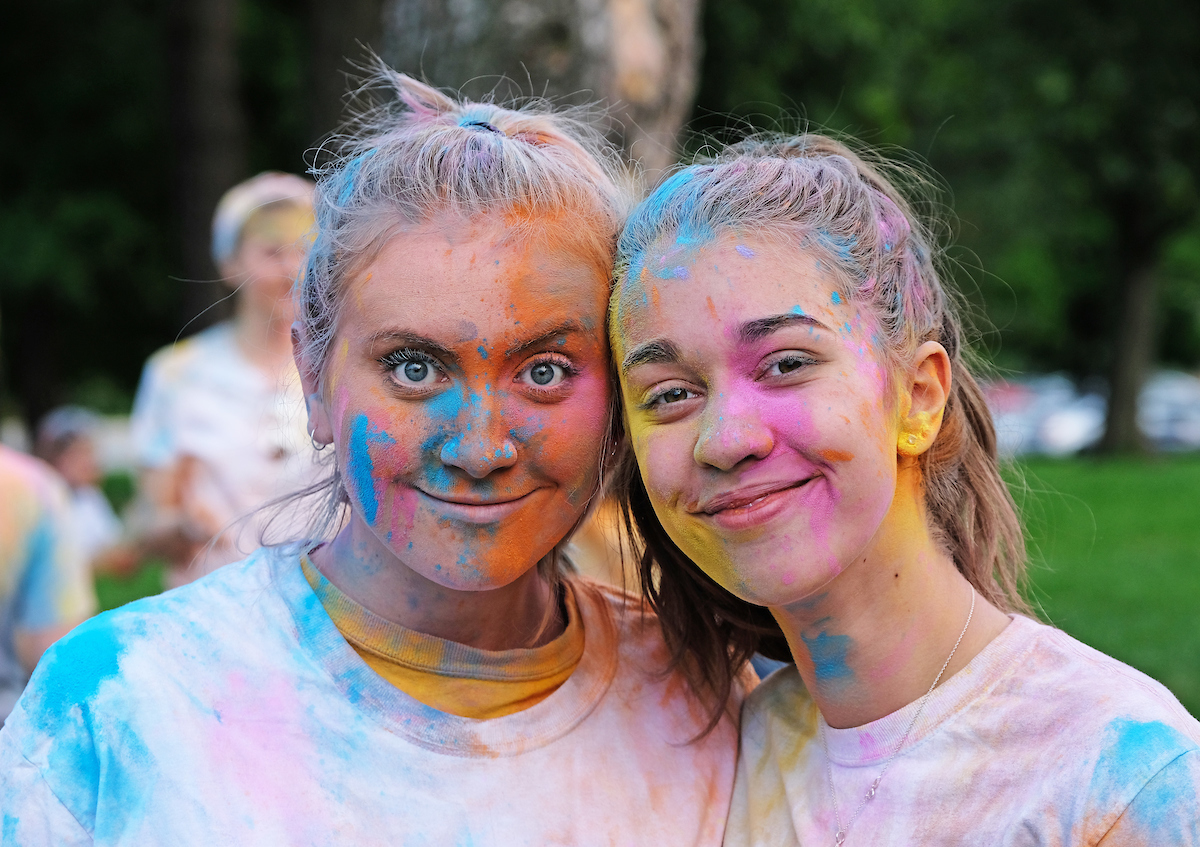 The colors only brightened the smiles of students who took part in the annual powered paint celebration.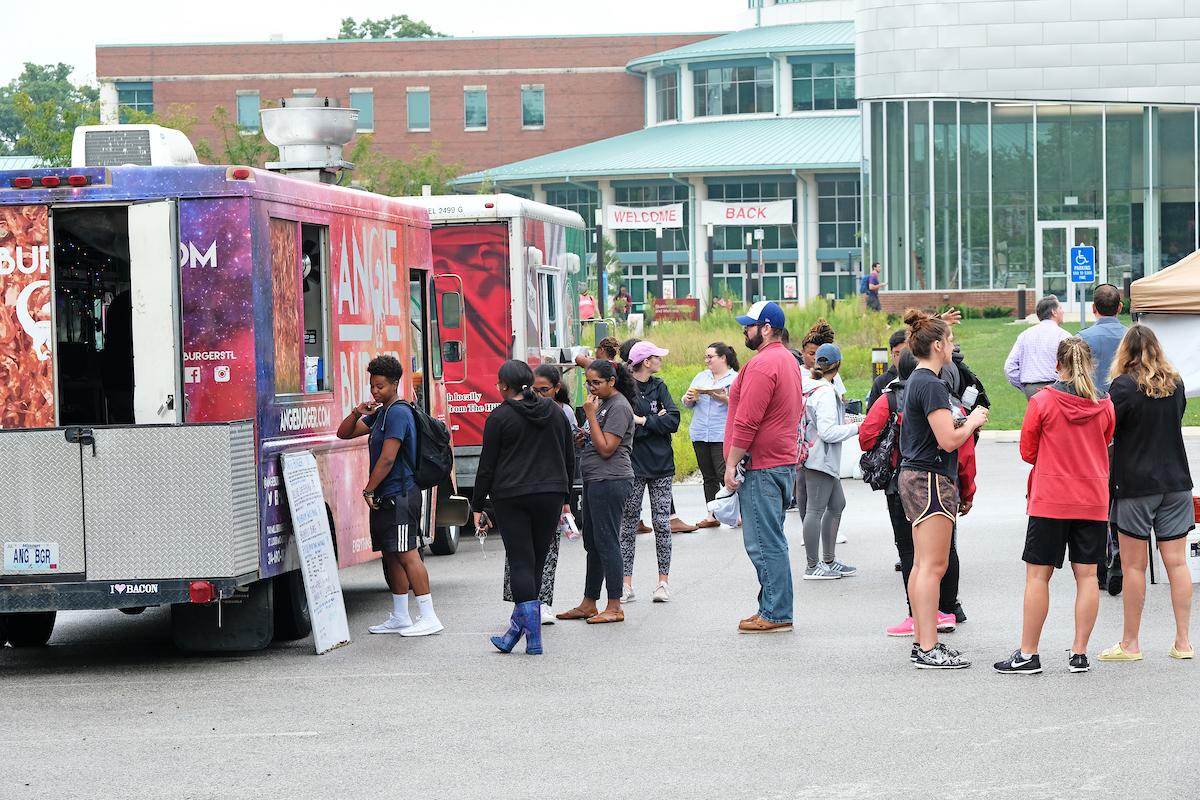 The rain cleared up in time for students to come dine outside the Recreation and Wellness Center during Food Truck Friday.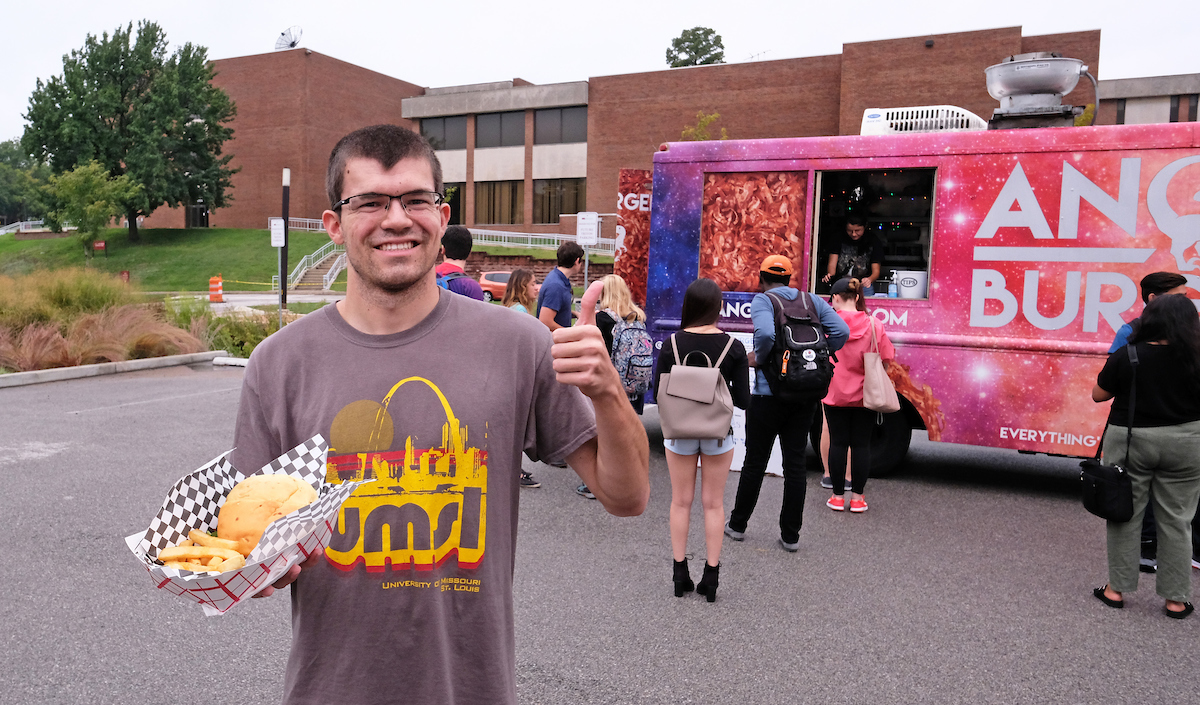 Angie Burger provided a thumbs-up experience for this student on Food Truck Friday.

Short URL: https://blogs.umsl.edu/news/?p=75287