UMSL alumni gather in Denver to reminisce as they cheer on Cardinals
The St. Louis Cardinals topped the Colorado Rockies 12-3 last Sunday, but the game would have been a victory for Denver-based alumni of the University of Missouri–St. Louis with any outcome.
Members of UMSL's alumni engagement team organized a gathering of graduates at Coors Field at the suggestion of Chancellor's Council member Scott Hefner, BSBA 1987 and now the Market and Accounts Managing Partner of Ernst & Young's Southwest Region. A group of 33 alumni and friends turned out to reminisce over baseball.
During the seventh inning stretch, they heard from Dean of the College of Business Administration Charlie Hoffman about some of the changes that have taken place on campus and the strength of UMSL's academic programs.
The alumni in attendance spanned several generations, including a 1976 graduate with a bachelor's in administration of justice to a BSBA 2017 graduate who had only recently relocated to Denver for a job.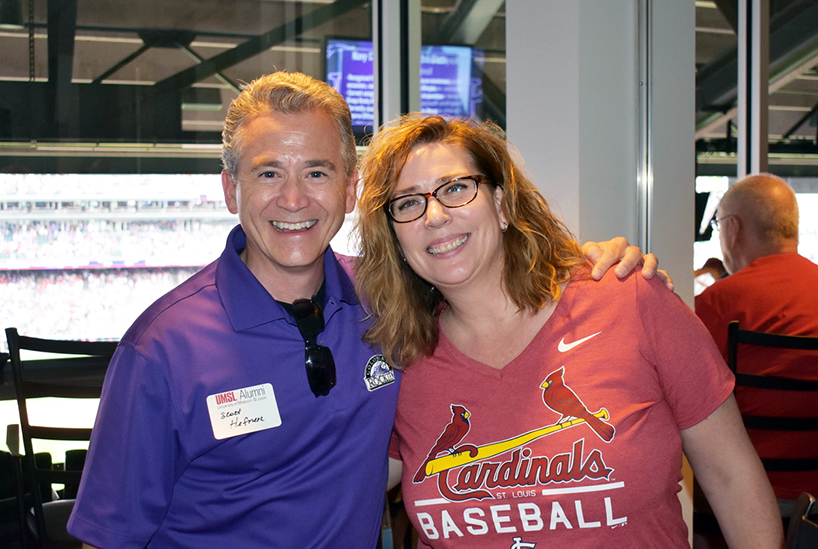 (Photo by Jennifer Jezek-Taussig)
Hefner (at left) endured some good-natured ribbing from Interim Vice Chancellor for Advancement Beth Krumm (at right) and others for wearing his Rockies gear to the game.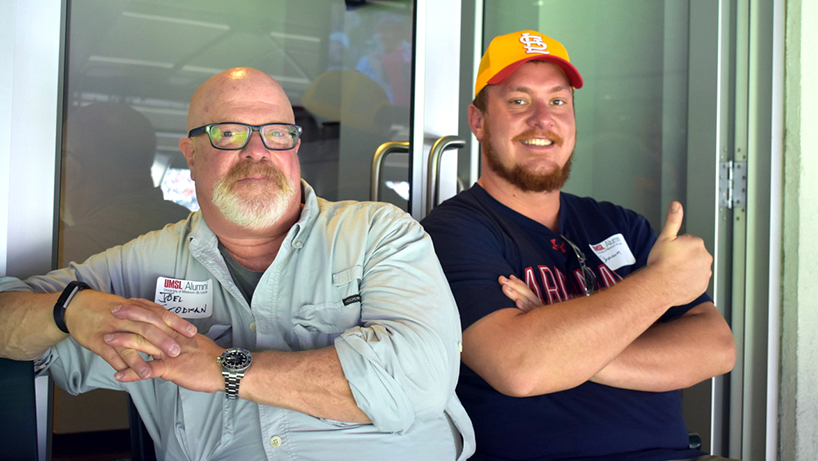 (Photo by Jennifer Jezek-Taussig)
Alumni were surprised to learn that more than 550 UMSL graduates live in the Denver area.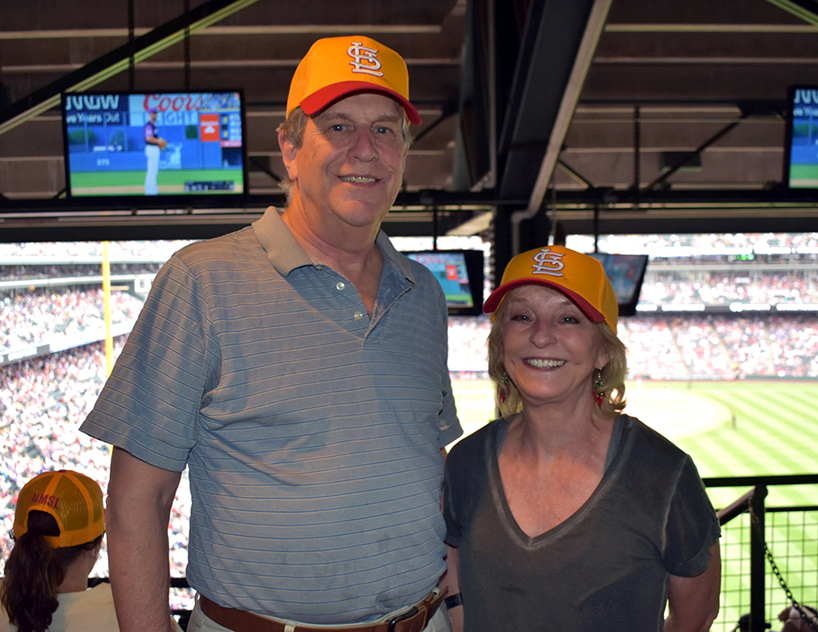 (Photo by Jennifer Jezek-Taussig)
Associate Vice Chancellor of Alumni Engagement and Annual Giving Jennifer Jezek-Taussig is looking into organizing another baseball event in Denver next year. The alumni association also is planning similar alumni rendezvouses in Washington, Chicago, Kansas City, Dallas and the west coast of Florida.

Short URL: https://blogs.umsl.edu/news/?p=75332