Chancellor Tom George's latest book aims to teach chemistry to students in other STEM disciplines
University of Missouri–St. Louis Chancellor Tom George has authored a textbook entitled "Understanding Molecules: Lectures on Chemistry for Physicists and Engineers," published in 2018 by Taylor & Francis Group. His co-author is Professor Franco Battaglia from Università di Modena e Reggio Emilia, Italy.
This 322-page book is designed for those who typically do not go beyond their first course in chemistry and do not engage in such subjects as organic chemistry or biochemistry, simply because their interests lie elsewhere. Here, the principles underlying chemistry are stressed more than chemistry itself; and the almost encyclopedic completeness appearing in a usual textbook of general chemistry is sacrificed for an emphasis on these principles.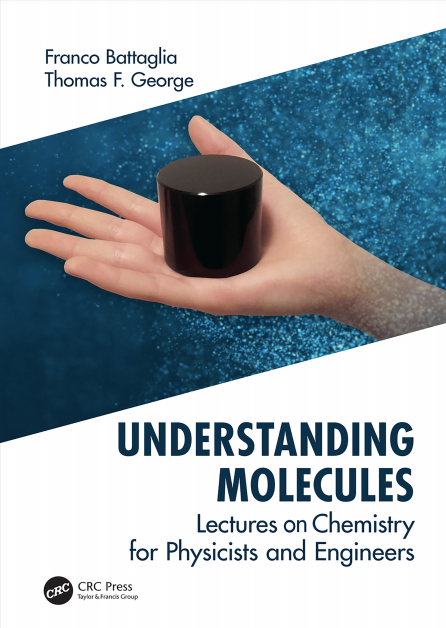 "This fills a gap in the available chemistry textbooks and helps serve students in the STEM disciplines beyond just chemistry," George said.
In addition to chancellor, George is a professor of chemistry and physics at UMSL and has been a visiting professor of physics at Korea University in Seoul. He received his baccalaureate degree with a double major in chemistry and mathematics from Gettysburg College and earned his master's degree and doctorate in chemistry from Yale University, followed by postdoctoral work at the Massachusetts Institute of Technology and the University of California, Berkeley.
His research interests are in the theory of nanoscience, chemical physics and laser-material interactions. He has written nearly 800 papers, seven authored textbooks and 18 edited books/volumes.
He has received various honors and awards, including the Marlow Medal from the Royal Society of Chemistry (UK), election to the Korean Academy of Science and Technology, honorary doctorates from the University of Szeged in Hungary and Phranakhon Rajabhat University in Thailand, a Medal of Honor from Gulf University for Science & Technology in Kuwait, and Diploma of Honor from Seinäjoki University of Applied Sciences in Finland. He has been named a fellow in several professional organizations (New York Academy of Sciences, American Physical Society, Society of Photo-Optical Instrumentation Engineers, American Association for the Advancement of Science) and foundations (Dreyfus, Sloan, Guggenheim).
George is active in the higher education community and currently serves as president of the Coalition of Urban and Metropolitan Universities, an organization comprised of 100 institutions across the country. In his spare time, he is an accomplished jazz pianist, playing throughout the St. Louis region and occasionally in other countries in connection with his travels associated with science and administration.

Short URL: https://blogs.umsl.edu/news/?p=75746