UMSL volunteers deliver 373 service hours on MLK Day of Service
On a frigid Monday morning, Heather Lange and Dejah Mason approached the University of Missouri–St. Louis campus eager to see their friends for the first time in weeks.
They said hello to fellow UMSL students, grabbed a white or yellow T-shirt, which served as the uniform for the day, and then reflected on the reason behind the gathering: honoring the legacy of Martin Luther King Jr.
Monday's 11th annual MLK Day of Service brought together 119 volunteers who served at eight sites across the region. Their combined efforts resulted in 373.5 service hours.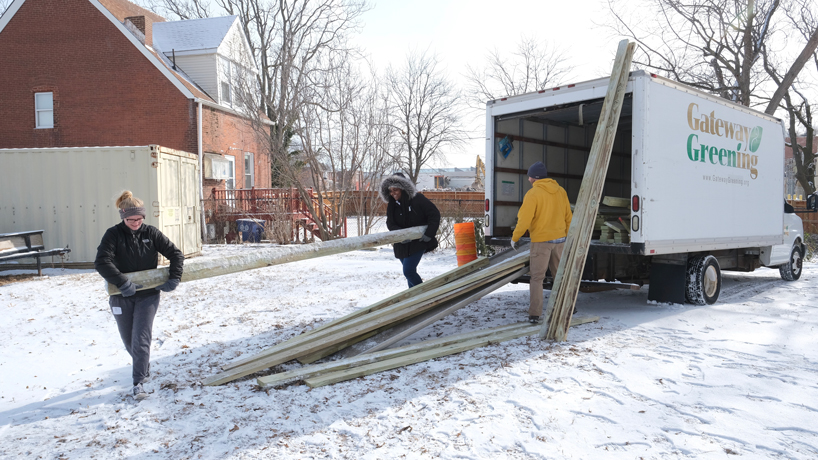 After the introduction on campus, Lange (at left) and Mason traveled to Gateway Greening in Grand Center, where they helped the agricultural nonprofit pack lumber that will be used to enhance community gardens.
"It's definitely cold, but when people were arriving today, they had positive spirits and attitudes," Mason said. "They were very excited to go serve."
That excitement filled the Gateway Greening workspace as the all-woman volunteer team helped construct gardening systems and shift supplies.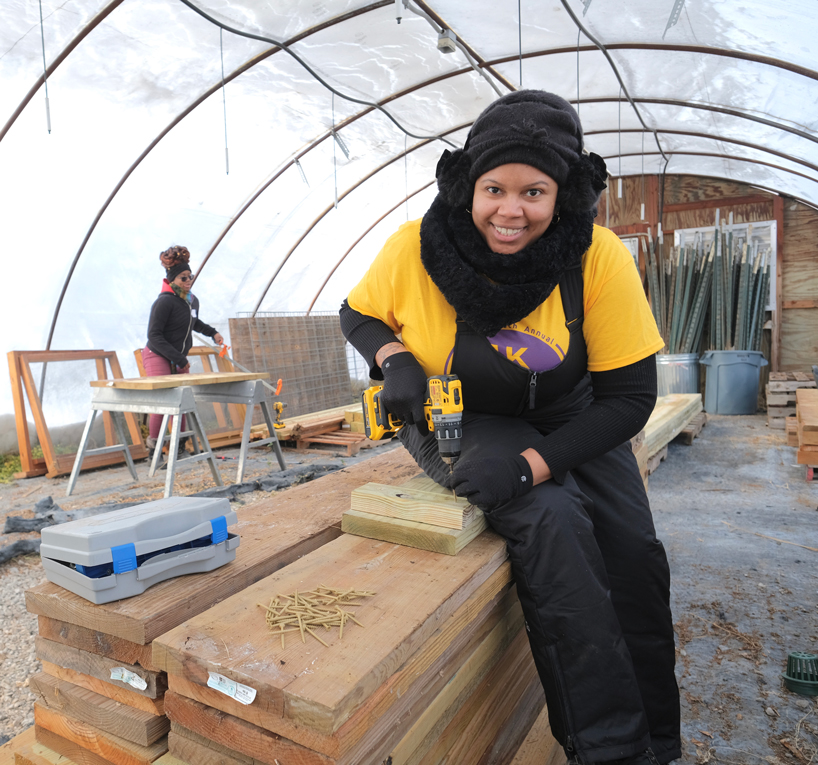 UMSL transfer specialist Stacey Pugh served as a site leader at Gateway Greening and was impressed by the work ethic of her team.
"All of the volunteers here today are girls, so I think it's really cool that we jumped in and said, 'OK, show me how to use a drill.' Or, 'yes, I would be happy to pack that,'" she said as the sounds of tools rang in the background. "I think everybody is really excited to be doing something that other people might not think that we could do."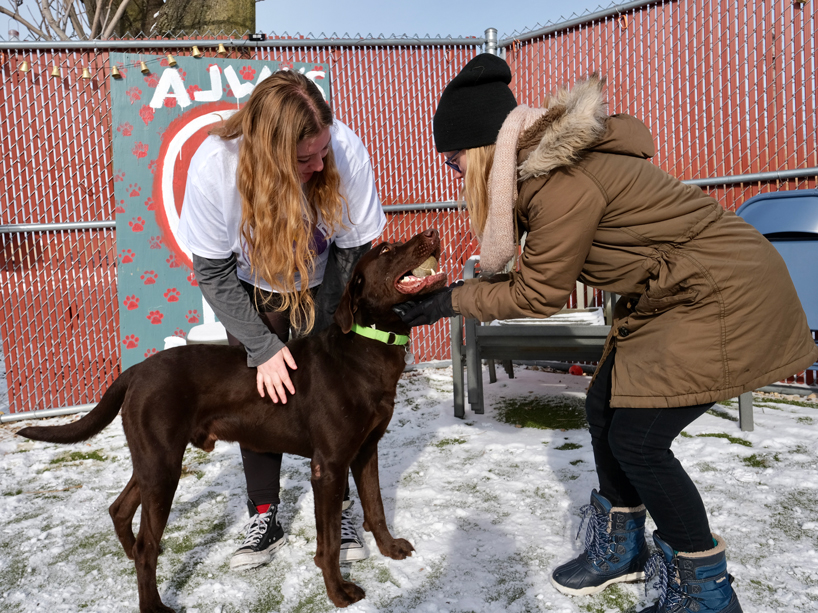 About 10 minutes away, 11 volunteers spent their mornings at Gateway Pet Guardians. Psychology major Alicia Dzioba (at left) and admission representative Adrienne Groves were part of the group that played with the adoptable pets, helped clean the shelter and organize the facility.
Dzioba, who is from California, doesn't have pets in St. Louis, so she was eager to spend the day interacting with animals.
"My sorority encouraged us to volunteer, and I absolutely adore pets, so I was really excited to come," the Alpha Xi Delta member said. "I volunteer a lot, especially if it's related to animals or kids because they can't volunteer for themselves."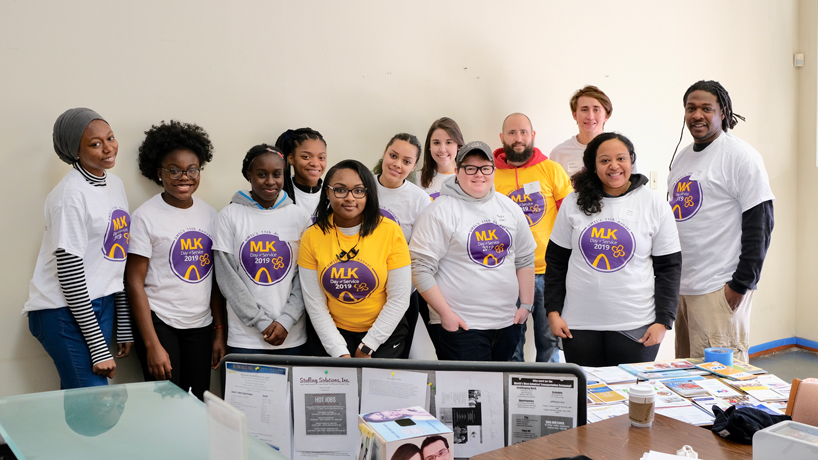 A third team filled the offices of the Near Southside Employment Coalition. The organization provides comprehensive employment services at no cost to help people find independence through long-term employment.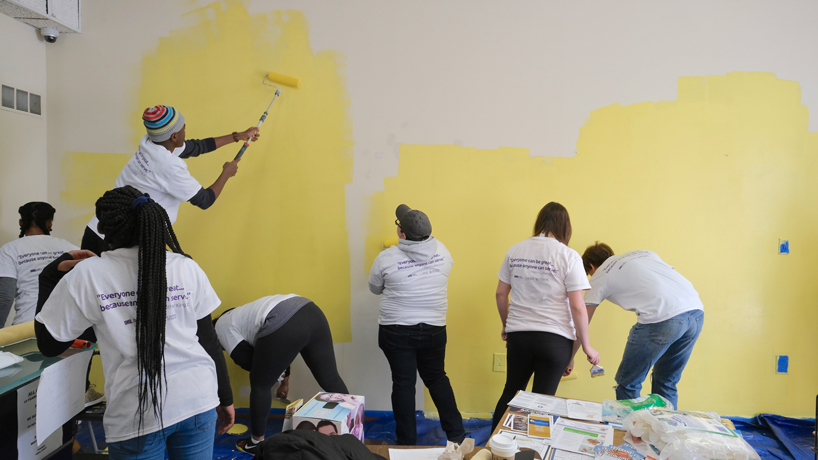 The UMSL representatives brightened the agency by cleaning and adding a fresh coat of yellow paint to the entrance.
Additional volunteer groups served at EarthDance Organic Farm School, Gene Slay's Girls & Boys Club of St. Louis, Junior Achievement of Greater St. Louis, Mid-County Family YMCA and St. Ann Catholic School.
UMSL Students of Service organized the event, which was part of Triton Spring Launch.

Short URL: https://blogs.umsl.edu/news/?p=77801