New MirthFest format supplies music, rides and joy
With live music echoing off the Recreation and Wellness Center, it was clear that the University of Missouri–St. Louis' annual Mirthweek Carnival was going to be a bit different this year.
The faithful attendees who braved the rainy weather Wednesday were greeted by the traditional carnival rides and caricature artists, but they were also presented with new acoustic offerings from four local bands.
Sponsored by the University Program Board through the Office of Student Involvement, MirthFest attracted students, faculty and staff for an afternoon and evening of food, fun and festival vibes.
Campus photographer August Jennewein was on hand to capture some of the mirthful moments.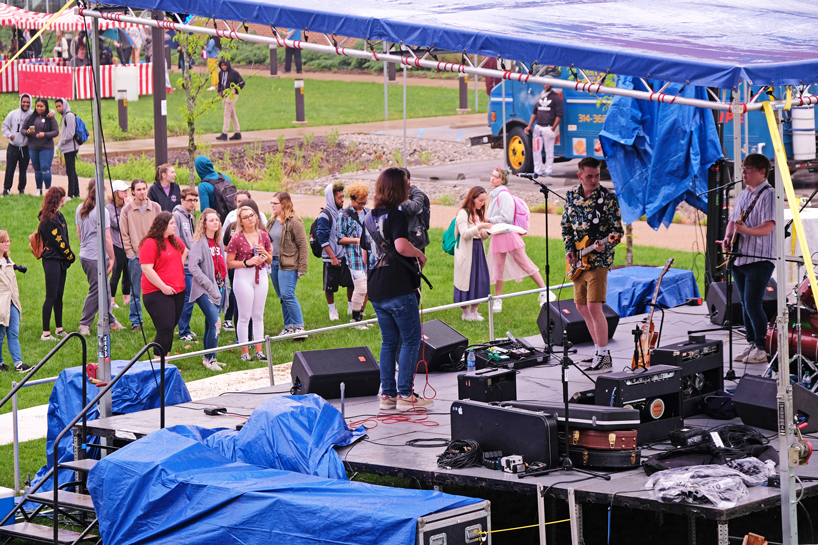 A crowd gathers in front of Dead Format, a band with influences of blues, indie, soul and psychedelic rock.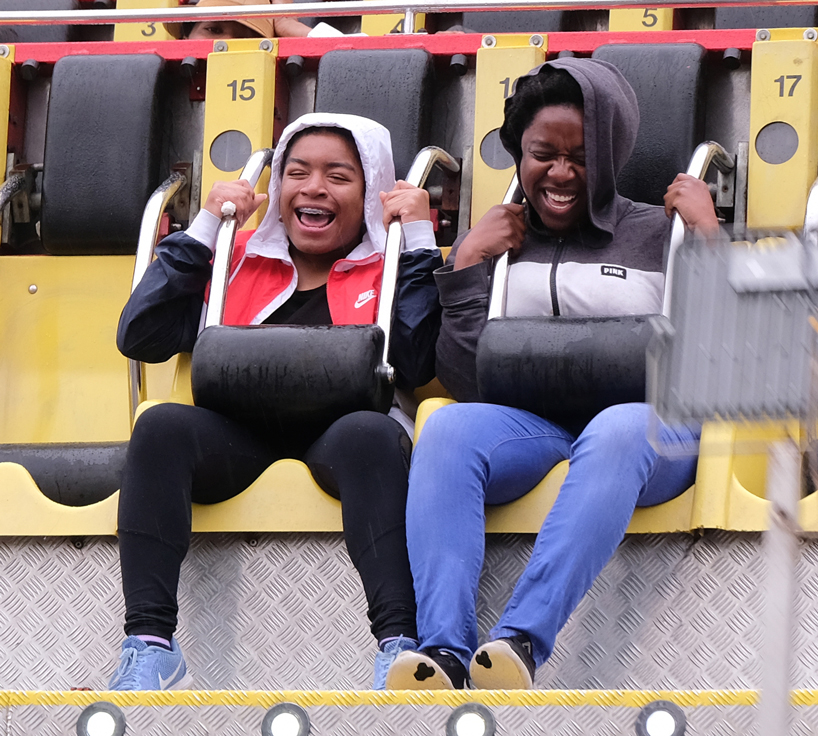 Psychology major Brenicia LeBlanc (at left) and social work major Janaya Jones enjoy the Ali Baba, one of the four amusement rides that added to the joy of MirthFest.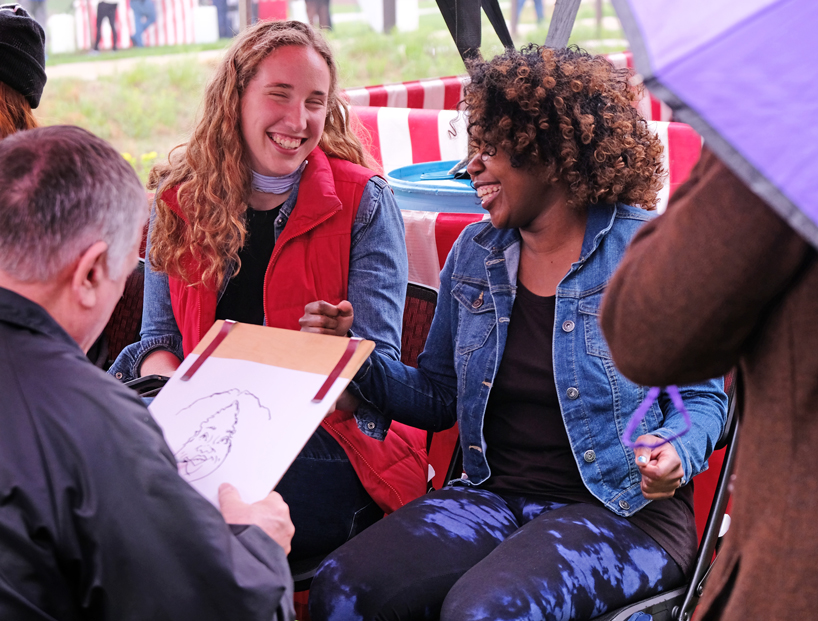 MirthFest organizers brought in a variety of artistic talent, including caricaturists, henna artists and airbrush artists. Merchandise tents and glitter tattoos were also available to the carnival goers.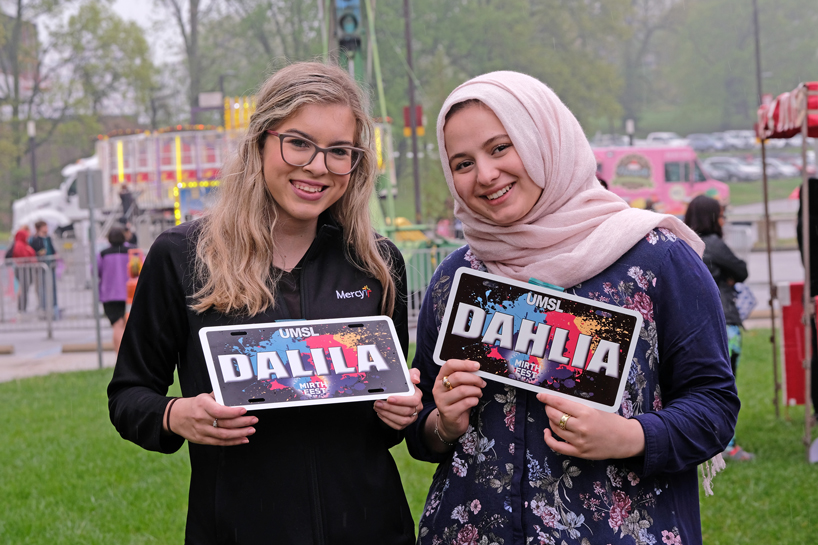 Pre-pharmacy student Dalila Omerovic and pre-dentistry student Dahlia Abdulsattar display their custom MirthFest license plates.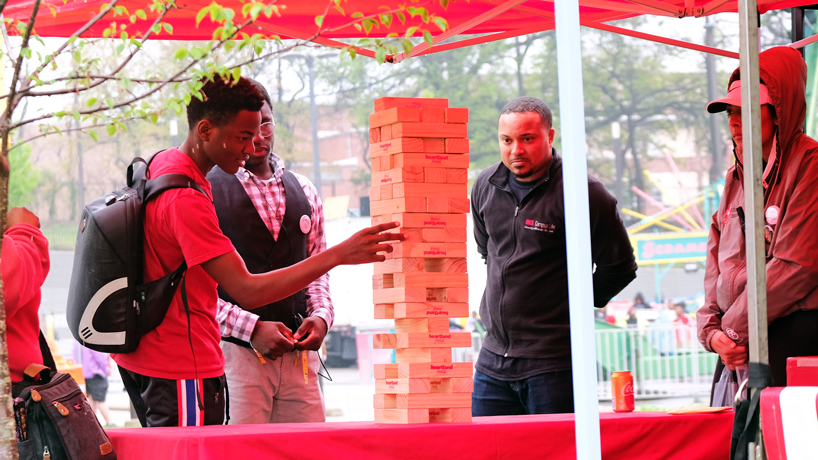 Biochemistry major Philip Yusuf (at left) plays a game of Jenga at the Coca-Cola stand.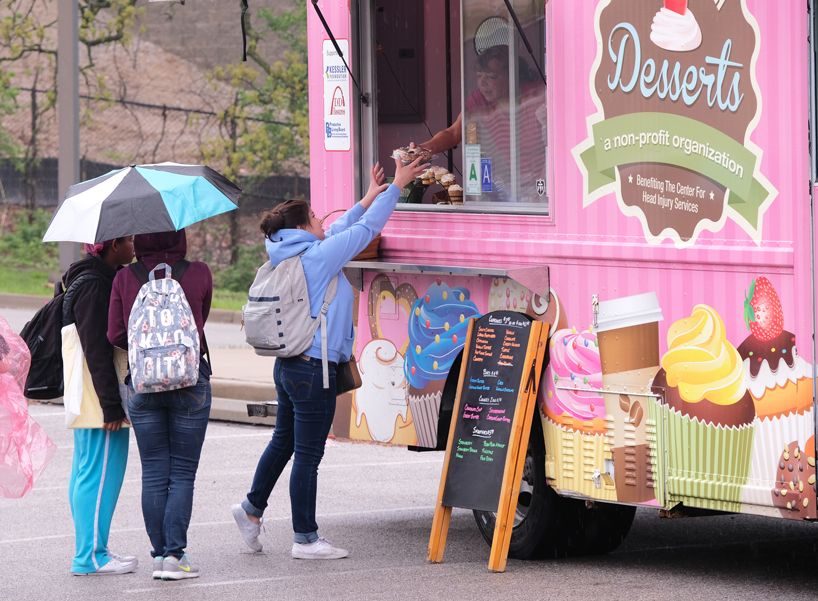 Students satisfy their sweet cravings with treats from Destination Desserts. All of the organization's proceeds benefit the Center for Head Injury Services.

Short URL: https://blogs.umsl.edu/news/?p=79550